Steven C. Hayes, Foundation Professor of Psychology in the Behavior Analysis Program in the College of Liberal Arts, has been elected as a 2018 American Association for the Advancement of Science (AAAS) Fellow. The fellowship tradition of the AAAS began in 1874, and is now the largest scientific society in the world. Hayes is one of eight active faculty members who have received this honor, and he is the only fellow from the College's psychology department. Hayes also joins other scientifically distinguished AAAS Fellows, which include Nobel Prize Winners Michael W. Young and Michael Rosbash, ACM Turing Award winner David Patterson, and IEEE Medal of Honor winner Irwin M. Jacobs.
"It's an honor to be included among most of the major names in American science," Hayes said. "I'm proud to be recognized, especially in this crucial time as a voice of cultural development through science."
The fellowship tradition of the AAAS requires nomination by someone previously elected. Tom Nickles, Foundation Professor of Philosophy, Emeritus from the College of Liberal Arts, nominated Hayes.
"Steve Hayes is the most highly-cited researcher at the University, with around 600 published articles and 40-some books and manuals. I don't know how he does it," Nickles said.
Hayes is highly recognized for his work in behavioral psychology. Since earning his doctoral degree, he has received Exemplary Contributions to Basic Behavioral Research and Its Applications from Division 25 of APA, the Impact of Science on Application award from the Society for the Advancement of Behavior Analysis, and the Lifetime Achievement Award from the Association for Behavioral and Cognitive Therapy.
Hayes' TEDx Talks ("Psychological flexibility: How love turns pain into purpose" and "Mental Brakes to Avoid Mental Breaks") have been viewed more than 420,000 times, and his popular book "Get Out of Your Mind and Into Your Life" has sold more than one quarter of a million copies.
Hayes developed Relational Frame Theory, an account of human higher cognition, and he guided the theory's extension into: Acceptance and Commitment Therapy (ACT), a popular evidence-based form of psychotherapy that uses mindfulness, acceptance and values-based methods.
"His 'relational frame theory,' which takes the behavioral approach well beyond B. F. Skinner's attempt to deal with language and cognition, and his Acceptance and Commitment Therapy are both research programs that bring great practical benefits," Nickles said. "ACT has helped thousands of people worldwide deal with such life-limiting conditions as severe anxiety. In addition to his publications, Steve has organized many international workshops to spread the knowledge of these methods. In my opinion, Steve deserves the AAAS award for this outreach alone as well as for his many organizational contributions to the field of psychology. On a personal note, I appreciate Steve's contextual, evolutionary, pragmatic approach to science and to life."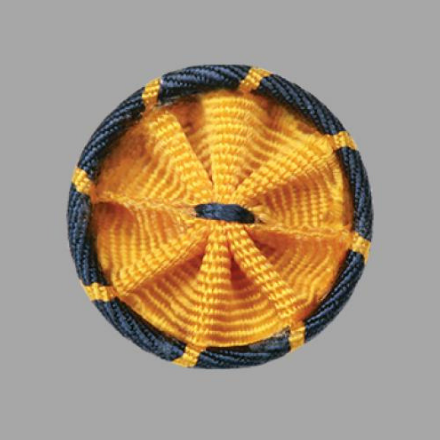 Hayes will attend the AAAS Fellows induction ceremony Feb. 16, 2019, in Washington, D.C. During the event, he will receive an official certificate and the AAAS Fellows' gold and blue rosette pin. Hayes is one of 14 nationally elected AAAS Fellows newly recognized in psychology.
"The public should know that part of what they're paying for with tuition, fees, and taxes is funding the development of knowledge in all forms," Hayes said. "My recognitions and awards have come from research, supported not just by federal grants, but also by the 32 years I've been at the University. Professors don't just teach – we develop new knowledge for the benefit of society."