Edan Strekal, project archivist for Special Collections and University Archives, which is a department within the University Libraries, has contributed a section to the Political History of Nevada book published every 10 years by the Nevada Secretary of State's Office. It is the go-to reference book for Nevada's legislators, schools, and libraries. Strekal's section is titled, "The 'First Friend': The Political Bond of Ronald Reagan and Paul Laxalt."
The 2016 edition was released at a ceremonial signing at the Nevada Legislature on June 1. It is available online and will be updated every two years until the 2026 edition is published.
"I was flattered to be a part of its creation this time around," Strekal said. "My piece highlights the long-standing friendship of Laxalt and Reagan that began in 1967 when both were elected to the governorships of neighboring states, Nevada and California.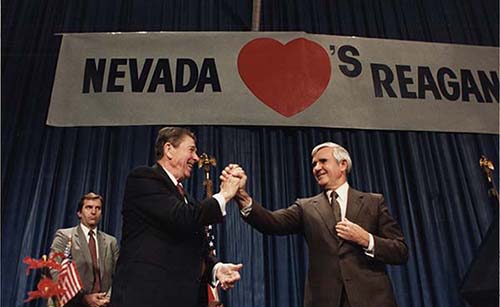 This bond flourished after Laxalt was elected to the U.S. Senate in 1974, and went on to serve as the campaign chairperson for Reagan's presidential campaigns in 1976, 1980, and again in 1984."
Strekal processed a portion of the Paul Laxalt U.S. Senatorial Papers made possible by a grant from the U.S. Institute of Museum and Library Service, administered through the Nevada State Library and Archives. These materials are housed at the University of Nevada, Reno in the Mathewson-IGT Knowledge Center's Special Collections department located on the third floor of the building.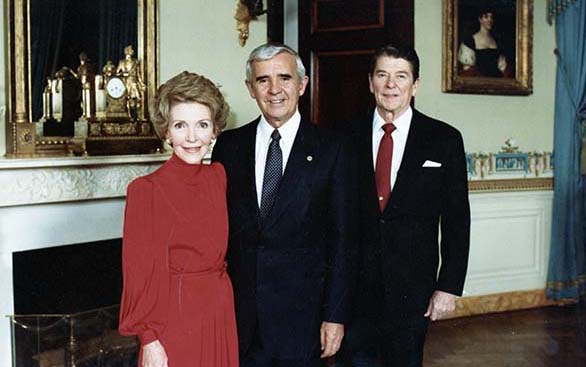 "By processing this collection and having spent so much time with the materials, I learned a great deal about the relationship of Laxalt and Reagan," he said. "I was honored to contribute to this book because, as a Carson City native, I recognize the importance of Laxalt's role in Nevada and the United States at large. He was the first-ever Basque-American to hold a spot in the U.S. Senate, and played a vital role in national politics given he was Reagan's right-hand."
Strekal said contributing to this book turned his work as a project archivist into something very special and allowed him the opportunity to pursue another opportunity to write something that people will end up reading, which he also enjoys.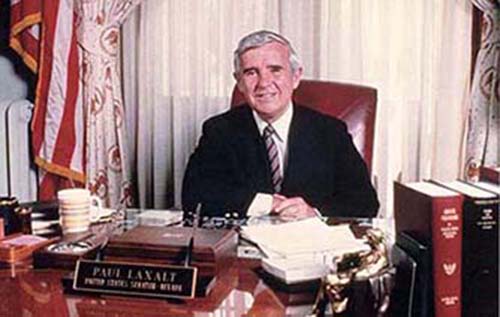 "Through the research I did for my section, I learned a great deal about the state of politics, especially the Republican Party, in the 1970s and 80s," he said. "My research really put the 1976 election into perspective and allowed me to draw comparisons between the 1976 and 2016 elections."
The Political History of Nevada is a collection of facts and interesting accounts of Nevada's political past. First issued in pamphlet form in 1910 by Secretary of State William Douglas, this important reference tool provides readers with political data and election results dating back to Nevada's entrance into the Union in 1864. It is produced jointly with the Research Division of the Legislative Counsel Bureau.
"It was very gratifying to not only work with the Laxalt papers, but to be able to use that work as a vehicle to then contribute to the Political History of Nevada book," Strekal said. "It feels good to be able to play a small role in such a highly-used book."
Edan Strekal has worked in the Special Collections since 2012, and has a master's degree from Nevada in history and cultural geography.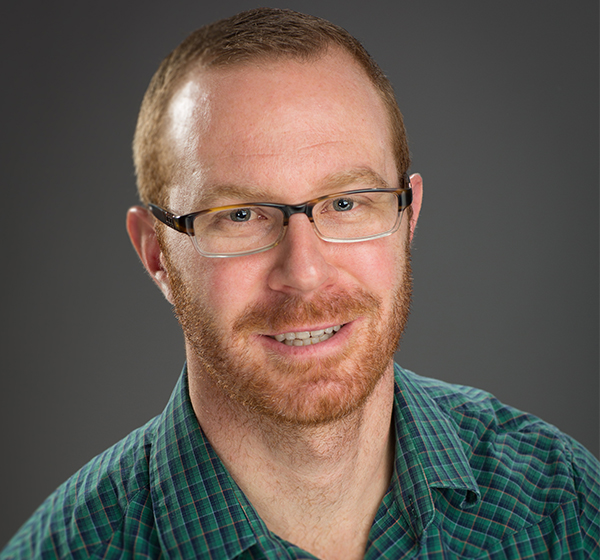 About Special Collections:
The Special Collections and University Archives Department provides access to unique, specialized and historically significant resources in a variety of formats to support research, teaching and learning at the University of Nevada, Reno. Other researchers and members of the public are welcome and encouraged to use the collections and services in the reading room and online. Materials available include, but are not limited to: manuscripts, photos, architectural drawings, book arts, rare books, political papers, mining materials, materials on the Great Basin Indians, Nevada history and culture and archives on the history of the University of Nevada, Reno.
Special Collections is located on the third floor of the Mathewson-IGT Knowledge Center on the University of Nevada, Reno campus. Hours of operation are 9 a.m. to 5 p.m. Monday through Friday with special appointments available.
University Libraries embrace intellectual inquiry and innovation, nurture the production of new knowledge, and foster excellence in learning, teaching and research through scholarly resources, creative learning spaces, cutting-edge technology, and world-class service.