With 2,808 degrees being awarded this Spring Commencement season, representatives within the University of Nevada, Reno's Career Studio, along with some help from departments within the Student Services Division, have highlighted some of the students behind the degrees being awarded this weekend.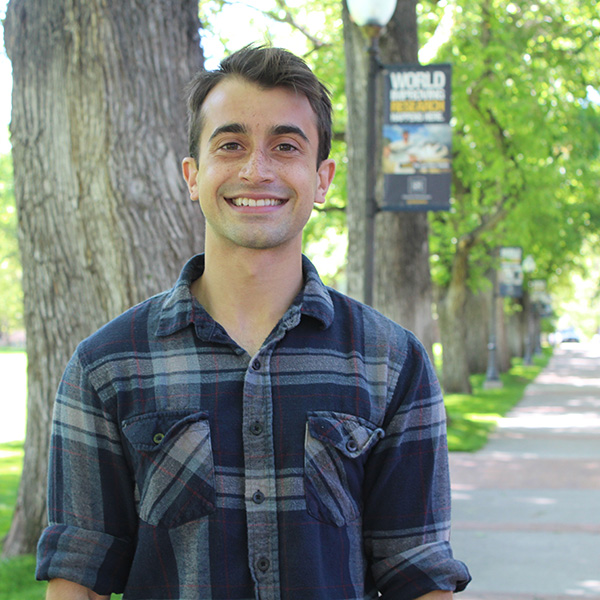 Adam Kirosingh
When he first came to the University, Adam Kirosingh was majoring in biology but with the help of his professors realized he wanted to specialize. This spring, he will be graduating with a bachelor's of science degree in microbiology and immunology with minors in chemistry and mathematics. He will be attending Stanford University after graduation to get his Ph.D in microbiology.
Between class and studying in the DeLaMare Library, he found time to rock climb with friends and members of the Rock Climbing Club, which he wishes he had joined sooner.
"I would tell my freshman self to start going outdoors sooner than I did," Kirosingh said. "I got comfortable at the University by tackling schoolwork really hard. I realized that I really loved Reno: it's next to Lake Tahoe, close to Yosemite. There are all of these places, and I made a lot of great friends rock climbing. Don't be afraid to get involved with new communities and people."
Aside from climbing, Kirosingh shares many fond memories of the University, including enjoying pancakes at the annual Wolf it Down Pancake Feed held by The Associated Students of the University of Nevada.
"I remember freshman year moving here and then going with my roommates to get pancakes on the Quad at 10 p.m. I remember thinking 'this is really rad' because it was hanging out with a lot of people who were a lot like me."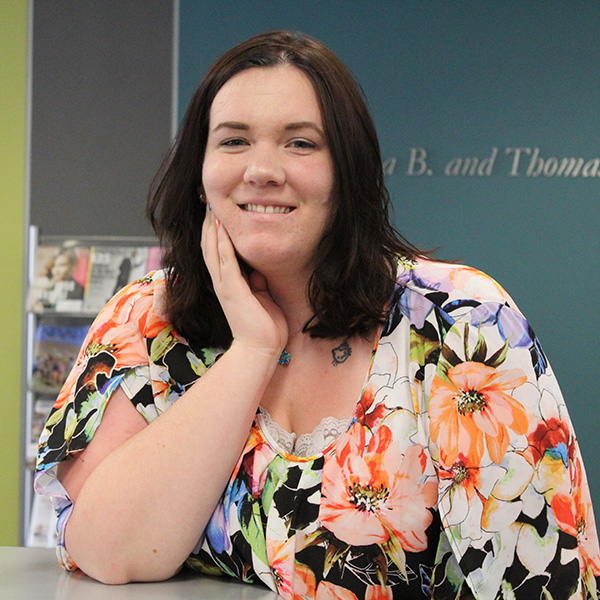 Brittany Williamson
Brittany Williamson graduates with a bachelor's degree in human development and family studies. After graduation, she will work with the Washoe Tribe of Nevada as the Injury Prevention Program Coordinator.
"There have been a couple of advisors who helped guide me," she said. "I was lost after a certain point, and they helped push me towards the HDFS major."
When she wasn't in class or making the drive back home to Gardnerville, Nevada, she loved to explore Reno with her family or boyfriend and experience the city in new ways. Throughout her time at the University, she held two internships.
"I got a piece of advice this year from one of my supervisors at my internship," Williamson said. "'Will it matter in five weeks? If it doesn't you're wasting five minutes worrying.' That perspective really opened my eyes and made me realize that I need to stop worrying."
Dennis Green
Dennis Green graduates with a degree in criminal justice and a minor in sociology. The Las Vegas native has had interviews at various law firms and hopes to get a job in the field before attending a law school.
During his time at the University, Green was extremely involved on campus. He was a Wolf Pack mascot for three years, worked in The Center. Every Student. Every Story., was a member of Phi Beta Sigma and was an Associated Students of the University of Nevada Senator. Even with his active involvement, Green wishes he'd engaged with the University sooner.
"I wish I would have gotten involved earlier because I waited my whole freshman year to just be in the fraternity, but I should have done a lot more with that time."
Looking forward to his future, Green says that he will stop panicking about the little aspects of life and focus on living stress free.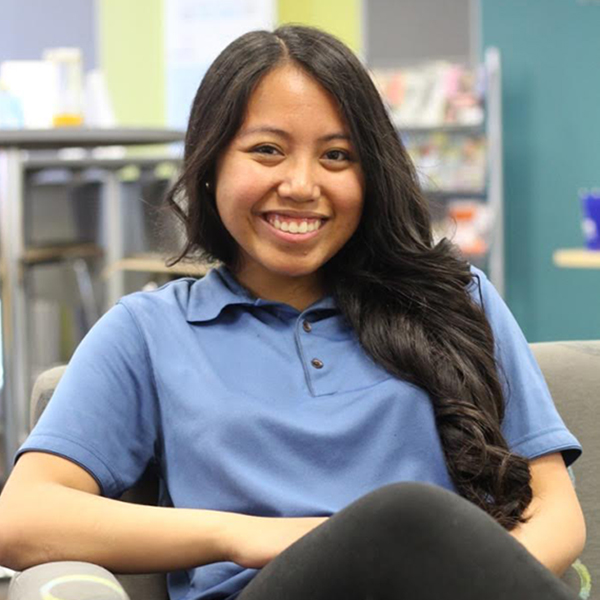 Gemma Beltran
Gemma Beltran graduates with degrees in biology and Spanish and a minor in analytical chemistry. Focusing primarily on self-care and awareness, Beltran hopes to spend her summer thinking about what she wants to accomplish in life.
In 2002, Beltran immigrated to the United States from the Philippines. She plans to return in the winter to volunteer at a clinic to help underprivileged people. While at the University, she spent time perfecting her Spanish at the Student Outreach Clinic.
"There were a few patients who couldn't really speak English, and I was able to talk to them in Spanish because I took four years of Spanish back in high school," she said. "I could see how it made them be more comfortable. Learning a new language really helps with the trust that you have with your patients."
When she wasn't volunteering or thinking about serving her community through the Student Outreach Clinic or a school supplies drive she helped to put together, Beltran spent time outdoors.
"When I get free I time I usually go somewhere near water like the lake or the river because it really helps me calm down," she said. "I realized that it's really important to take a step back and figure out what makes me happy and that I should have actions of self love every single day. That's really important in terms of making sure that you don't get burnt out."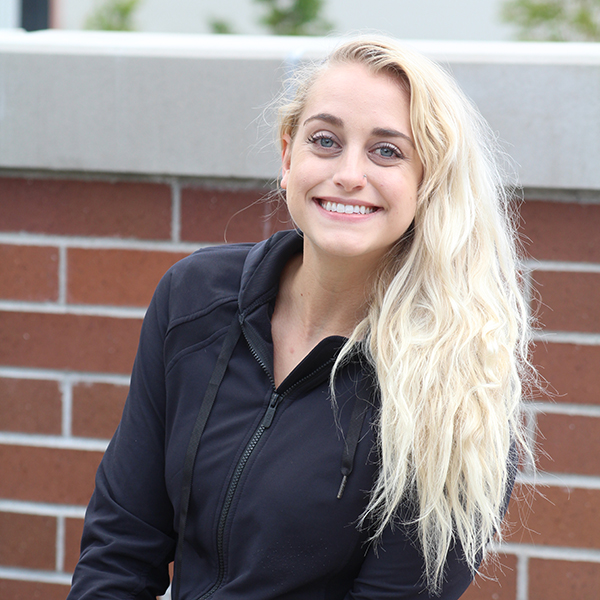 Jill Paraguirre
Jill Paraguirre graduates with a bacheor's degree in art and a minor in Spanish. After commencement, she is headed to London to get her master's degree at Sotheby's Institute of Art.
The Las Vegas native is a member of Kappa Alpha Theta, where she flourished socially and was able to push herself to set personal goals.
"The sorority helped me when it came to support with pursuing my goals," she said. "My experience allowed me to develop my networking skills and make connections that will last a lifetime."
Her advice to undergraduate students:
"Take as many classes as you can in whatever you're interested in, and don't worry about knowing what you want to do because it will come together eventually," she said. "Don't be afraid to take risks, especially when it comes to doing what you love. Just go for it."
She found her passion and values during her time at the University, as well as from an internship she held in Venice, Italy with Hourglass Cosmetics.
"Just being surrounded by a community that's so full of art and culture really inspired me," she said. "I loved being in a place that really cultivates love of art in the community."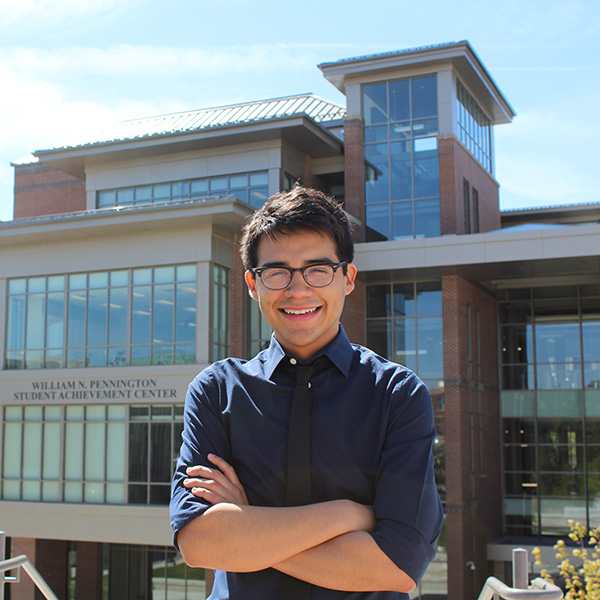 Josue Regalado
Josue Regalado graduates with a bachelor of science degree in neuroscience and is headed to Rockefeller University for his Ph.D. in biomedical science. Originally from Las Vegas, Regalado came to the University in search of a way to "think at a higher level."
Looking back on his time at the University, Regalado has this advice for his freshman self:
"If you really want to venture out and apply yourself to something, give it your all," he said. "Start early. Have a solid idea of what you want so that you can begin to work toward that goal of what you want to do in the future."
He also has this advice for his future self:
"Always remember where you come from," he said. "Remember your upbringing and your parents and the struggles they had to face coming to the U.S. Let that be a guiding stone to how you treat people in the future and how you approach your profession."
His parents, both from Mexico, immigrated to the United States and live in Las Vegas currently. Regalado is a part of the McNair Scholars Program at the University, where he gets to embrace his heritage.
"McNair has been a platform that has empowered me a lot," he said. "McNair is centered around people from a minority background who are trying to go to grad school and I felt that was really awesome because I could see people who were like me reaching towards similar goals."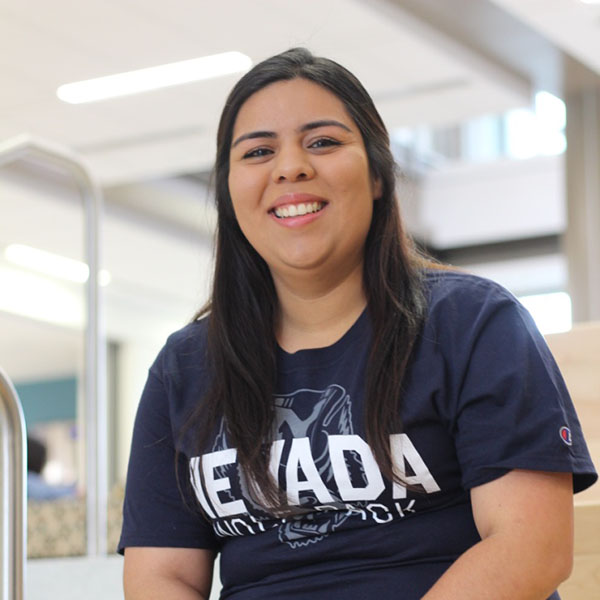 Liz Ramirez
Liz Ramirez graduates with bachelor of arts degrees in psychology and sociology. She plans to be a kindergarten teacher after graduation. In the future, she hopes to pursue graduate school and eventually become a counselor for an elementary school.
When she first came to the University, after transferring from a community college in Washington, she didn't exactly expect to take on two majors but was glad when the opportunity came.
"I took a psychology class my first year, and I found it really interesting," she said. "When I transferred [to the University], I found out I was only two classes away from a sociology degree."
With coursework in mind, she found the fifth floor of the Mathewson-IGT Knowledge Center to be a peaceful place to study. When wasn't busy there, she was attending events on campus.
"My advice to freshmen is to make friends and attend events," she said after admitting that she wished she had gotten involved sooner on campus. "I don't have any family here, so the first year was just getting to know Reno. This last year, I started getting involved more on campus."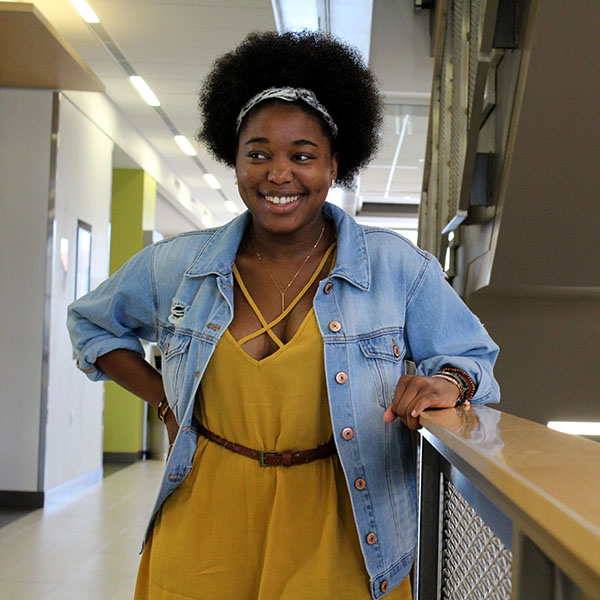 Nicole Claiborne
Nicole Claiborne graduates with a bachelor of science degree in neuroscience this spring and is headed to University of California, Davis to get her Ph.D in neuroscience. Originally from Las Vegas, she has used her time at the University to study, make friends, and find comfortability in her own skin.
"It took a while for me to find where I fit in," she said. "It got easier once I accepted my sexual identity. I met other people who are in the LGBT community."
Another defining factor of her college career came from her time with the McNair Scholars Program.
"The McNair Program really helped as well," she said. "There were underprivileged people who shared similar experiences. There were people from low-income families or ethnic minorities, so that helped me a lot."
After completing her undergraduate career, she leaves a piece of advice for current students:
"It's important for students to know that they should get involved," Claiborne said. "There are many students who panic and think that their degree is worthless, but they aren't taking advantage of what the University has to offer. It's easy to think that your degree is worthless if you're not applying it. Find out what you can do with your degree and then do it."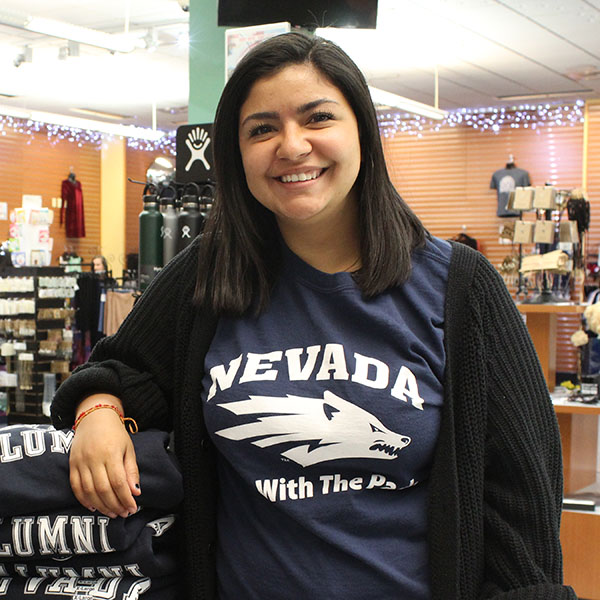 Yezenia Olivera
Yezenia Olivera graduates with a degree in business and will be taking a full-time marketing position at the Nevada Wolf Shop after graduation. As a long-term goal, Olivera sees herself working for a non-profit, saying she loves giving back to our community. Looking back on her college career, she holds this piece of advice for her freshman-year self:
"I got involved in all of my extracurricular stuff in my junior year just when I was starting my major classes and capstones," Olivera said. "Get involved earlier because you have more time for it, and you're more flexible with your time. You only experience your undergraduate years once, so try to do it as soon as possible."
The Reno native was involved in many on-campus student groups including the American Marketing Association, The Latino Student Advisement Board, The Advertising Club and Kappa Delta Kai. Whenever she found free time, she volunteered at Hug High School.
"I help first generation students apply for scholarships and FAFSA (Federal Application for Federal Student Aid)," she said. "Especially those that come from diverse parents because the language barrier can be a challenge when it comes to being prepared for college. I'm a first generation college student, so I like to go help explain to them the way they can go about (applying for college) and then explain to the parents in Spanish the benefits of FAFSA."
Olivera said she holds many fond memories that were all made possible because of her involvement at the University and encourages undergraduate students to follow her lead.
"The clubs and organizations you get involved with on campus can definitely open doors," she said. "I traveled the world and got to meet with President Johnson to talk about diversity. "