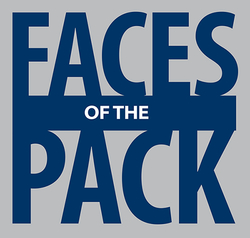 An idea can become a reality with enough work. Three students in Enactus, a club at the University of Nevada, Reno dedicated to making an impact in its community and internationally through social entrepreneurship, created a startup spice business in Sri Lanka to aid low-income individuals within the village of Waga. Their idea for global entrepreneurship was unlike anything the University's Enactus club had pursued before.
The students: senior marketing major Arosha Meegoda; senior economics and finance major Jared Desamero and senior international business and management major Nathan Brantley collaborated for a year on the details of the business. Meegoda, who is originally from Sri Lanka, first presented the idea after attending an inspirational Enactus competition. Both Desamero and Brantley were ecstatic about it.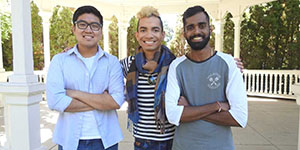 "The first step was calling up my parents and seeing if this was actually possible in any form or way," Meegoda said. "They agreed that this was actually possible if we put in the work."
They sought research on Sri Lanka's entrepreneurial potential, financial support for the spices and equipment, and employees. Their determination to make a change led to hours of research, which showed promise.
"Sri Lanka is growing," Brantley said. "It has high demand for the spice trade there. It also has very little corruption in the government or in the economics. I just thought, 'This is perfect. Sri Lanka is the way to go. It's the future.'"
The next step was finding funding for the project. Brantley recalled contacting "everyone under the sun." They eventually received funding from The College of Business Alumni Association and Associated Students of the University of Nevada. ASUN funded the purchase of the spices, while the COBAA contributed by funding the machine used to grind the spices. The project currently has four employees. Arosha's parents, who are from Sri Lanka, gave $1,000 of their own money for the building itself.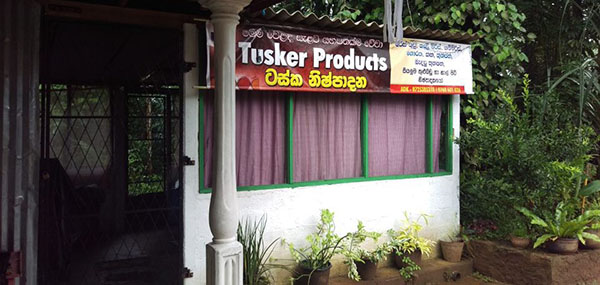 "We had people that were really interested and really eager to get this started," Meegoda said. "It stayed that way for a long time. We struggled to find funding for our idea for a while. We decided to fund it through all these different types of places."
The purpose
The Sri Lanka startup, Tusker Products, is designed to increase income for local workers in Sri Lanka. Agriculture is a huge source of income for Sri Lanka. It is done mainly by small farmers. These farmers are underpaid with a large portion of their spice sales going to corporate entities. A large distribution chain, with spices going to Asia and northern Africa, results in the farmers receiving only a small piece of the profits.
"Our process is providing more income for the farmers by giving them more money for their spices, so they want to work with us," Brantley said. "We provide better income for our workers, and any money that is residual will go into a project that will be reinvested in the same kind of cycle."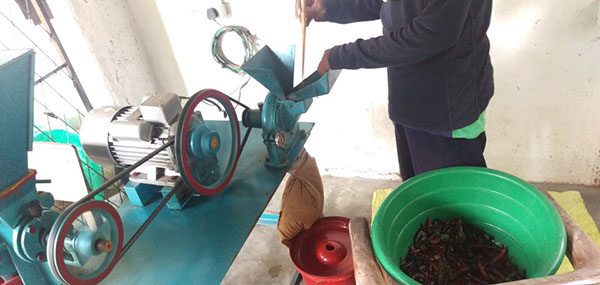 Tusker Products sells mainly to local markets but also sells directly from its location. The workers are dedicated to the business, with each worker having a designated task. From its small beginnings, positions such as general manager and accountant now exist in the startup, and thanks to the reinvestment cycle, as the company grows, more money is put back into pockets of Sri Lankans.
"The people in Sri Lanka are very entrepreneurial," Desamero said. "They are ready to get to action, and it has sort of just happened."
Meegoda, Desamero and Brantley have high hopes for the future of the business. They anticipate doubling the amount of employees and selling the spices to larger companies.
"Hopefully we can expand so we can help more local farmers and we can include more workers," Meegoda said. "And we're hoping to sell more."
They also anticipate the University becoming one of their clients, with spices sold on campus. This would increase sales while informing students of the impact of Enactus. It would bring the spices up close and personal.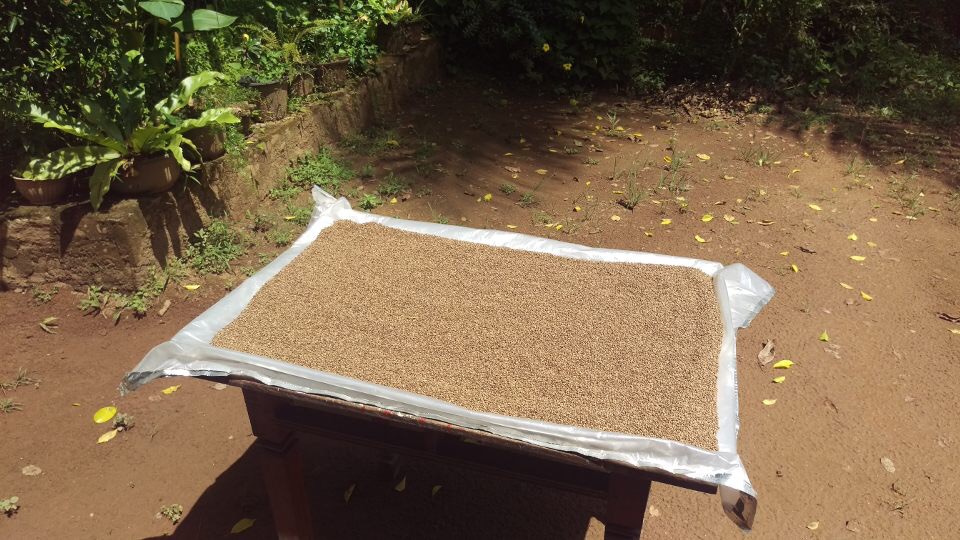 Enactus
Enactus strives to create a better world through entrepreneurial action. Its impact is currently felt in 115 countries worldwide.
"We tackle environmental issues," Desamero said. "We tackle social issues. We tackle healthcare issues. We can basically tackle anything."
Enactus also holds a regional and national competition. About 3,500 Enactus student members from around the world attend to compete and collaborate on innovative ideas. These competitions create future leaders.
The Enactus club on campus is currently looking for new members. New members can even collaborate and further the growth of Tusker Products as a business. Lufrano-Jardine, Enactus faculty advisor and director of Career Services in the College of Business, can be contacted for information on the organization and joining Enactus.
"The hard work and dedication my Nevada students have put into this business shows that the world is a small place," Lufrano-Jardine said. "We have resources the people of Sri Lanka do not, and instead of hoarding, we are sharing, collaborating and inspiring. We genuinely want those around us to have a better life. Spices can provide that to the people of Sri Lanka, and I am incredibly proud of my team for organizing this project and dedicating so much of their time to others."