Geoffrey Chen, a civil engineering student at the University of Nevada, Reno who is currently studying abroad at the EWHA Womans University in Seoul, South Korea, is participating in the University's engineering exchange program and drawing inspiration this semester from architecture on the other side of the world.
"Getting to live in a city where I can see traditional Korean architecture sitting right next to modern buildings has helped me get a better understanding of the kind of career I want to pursue and the kind of aesthetics I want to include in my work," Chen said. "It's inspiring to see something made hundreds of year ago sitting between present-day skyscrapers and being able to practically see a timeline of development."
The College of Engineering's exchange program is helping to provide engineering students with the opportunity to gain a global perspective on their studies. The program has been set up with a select number of institutions to offer engineering students exposure to the study of engineering around the world, including China, Germany, Italy, Poland, Spain, and South Korea.
"We in the College of Engineering are constantly looking for good engineering programs abroad to expand our offering to our students," Indira Chatterjee, associate dean of engineering, said. "We set up these exchange agreements with overseas institutions that have very good engineering programs so that our students can go there for a semester or longer."
Each school or institute on the exchange program's list, including the two added over the summer in China and Germany, features specialized engineering areas of study.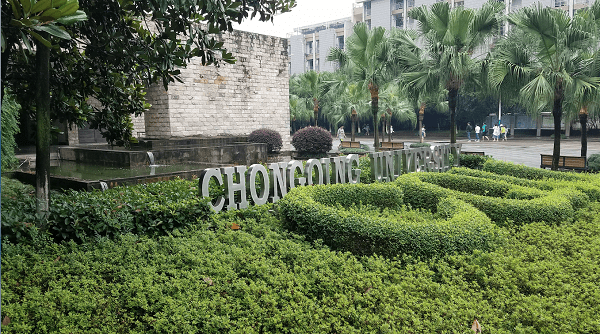 "Chongqing University in China is located next to the Yangtze River which has made it a premier institution for those studying civil engineering, and the Technische Universität was recently ranked in the top 10 engineering schools in Germany," Julia McMillin, who coordinates the exchange program, said. "TECNUN, which is an extension of the University of Navarra in San Sebastian, Spain, is its own campus meant entirely for engineering research. I could name each school, but essentially we have multiple choices for each area of study and a large depth of engineering classes to choose from."
While the program helps students prepare for an engineering career in a global setting, it also keeps them on track at the University of Nevada, Reno. The wide breadth of locations and schools all include engineering classes that are transferable to the University once students return.
"Whether a student is going for a summer, a semester, or a full year, we strive to make the program align with the strategic plan for the College of Engineering," McMillin said. "When the dean and the associate dean sign exchange agreements with these schools, how the student will be successful is always part of the contract. We structure the exchange program so that the students won't miss a beat in their studies, because all the classes they take abroad are transferable. That's where students get the most out of this program. They're not just learning about engineering on a global scale and leaving it behind when they return. It transfers back into the success of their academic career here in Reno."
Diverse exchange opportunities offer something for everyone
With the program's academic versatility, engineering students who participate are able to decide which kind of environment they want to experience.
"We want students to be taking courses and experiencing the flavor of the local culture of where they choose to study," Chatterjee said. "We've included many different educational settings to make sure our students experience everything in an environment they are comfortable with."
With the current locations students are able to choose from, they can pick from a number of campus-centric university environments or try something slightly different.
"The campuses in Ingolstadt, Germany or Seoul, South Korea are more like 'college towns' so to speak," McMillin said. "So we have campus settings for students who want that kind of classic environment, and we have more urban settings like the University of Rome Tor Vergata which is right in the middle of downtown Rome, Italy, so it's dense but more spread out. And for students who are not entirely sure, we have campuses like the Gdańsk University of Technology in Gdańsk, Poland where two Polish students who have studied here in Reno are still part of the program and we have it set up so our visiting students can meet them and get some guidance in their exchange experience."
Exchange programs give students global perspective on technology
Overall, participants in the program say they benefit from both academic courses and new perspectives on global engineering challenges.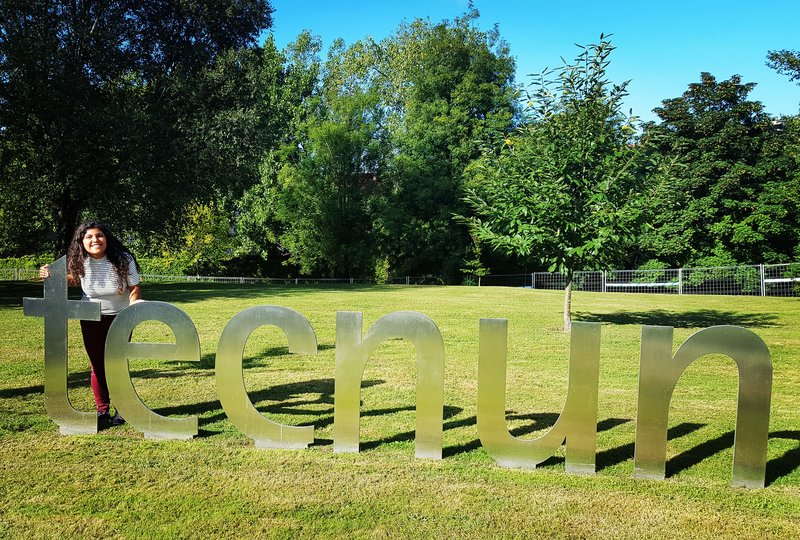 "I came to TECNUN expecting to get the European understanding of energy usage and the techniques around it," Michelle Falcon Mujica, who is currently studying electrical engineering at the TECNUN School of Engineering in San Sebastian, Spain, said. "Now that I'm here, I have an idea of how I can take what I'm learning back to Reno and apply a global way of thinking into my research."
The engineering exchange program continues to be fine-tuned to best effect the success of its students academically and culturally, exposing them to settings that ultimately go on to influence how they consider their educational path.
You can lean more about the engineering exchange program and the schools involved by visiting their website, and you can reach out to Julia McMillin at juliamcmillin@unr.edu for any additional questions.