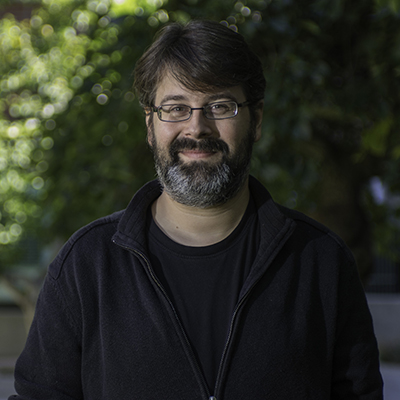 "Nevada is a state of extreme climates and topography, which makes studying the relationships between plants and climate exciting," Jonathan Greenberg, associate professor in the Department of Natural Resources and Environmental Science at the University of Nevada, Reno, said. "Between the Sierras to the west and the Great Basin to the east, there is a lot of climatic "pressure" that may result in significant changes in plant communities."
Greenberg's work specializes in remote sensing through satellite, aircraft, and ground-based sensor technologies and centers on addressing questions of the impacts of climate change and land use/land cover change on vegetated ecosystems. His research ranges across scales from individual plants to the globe, across many terrestrial and aquatic ecosystems and utilizes state-of-the-art remote sensing imagery including hyperspectral, hyperspatial, multi-temporal, thermal and LiDAR data.
"My research focus is on the relationships between plants and climate, mostly in forests," Greenberg said. "I use remote sensing to give me data on the types and characteristics of the plants, and we perform 'climate downscaling,' modeling climate at nearly the scale plants experience it, usually in the 10s of meters, to give us data on the climate. With this, we can study entire landscapes rather than subsampling them."
His research interests include plant-climate interactions, remote sensing science, novel applications of remote sensing and geographic information systems, microclimate modeling and enabling technologies in remote sensing and GIS.
Greenberg has started three major projects and collaborations since coming to the University in November 2016:
• Mapping the changes in tree cover across the Great Basin from 1985 through present day using Landsat time series data
• Terrestrial laser scanning ("TLS") of the changes in biomass in the Plumas National Forest and the Lake Tahoe Basin due to the extreme precipitation experienced during the prior winter
• Multitemporal UAV mapping of invasive grasses
Greenberg joined the College of Biotechnology and Natural Resources at the University in 2016 after working as an assistant professor at the University of Illinois at Urbana-Champaign in the Department of Geography and Geographic Information Science. He received his bachelor's degree in biology from Boston University, and his doctorate in ecology from the University of California, Davis. His postdoctoral research led him to work at NASA Ames Research Center in Moffett Field, and at Davis.
Greenberg is the first professor to receive the Frank R. and Joan Randall Endowed Professorship in Natural Resources and Environmental Science for the College of Agriculture, Biotechnology and Natural Resources. Professorships recognize and support the teaching, research and service activities of distinguished teaching scholars at the University of Nevada, Reno.