The College of Agriculture, Biotechnology, and Natural Resources is pleased to announce the hiring of Robert O'Mara Ryan as new University of Nevada, Reno Chair of the Department of Biochemistry and Molecular Biology.
"After a national search, which generated a large number of highly qualified candidates for the chair position, Dr. Ryan emerged as the top candidate," Chris Pritsos, director of the Nevada Agricultural Experimental Station and one of the lead recruiters for CABNR, said. "His energy and expertise in the area of human health will be a strong influence on the department and will strengthen its expertise in the area of human health and disease."
Ryan comes to the University after serving 16 years as senior scientist at the Children's Hospital Oakland Research Institute.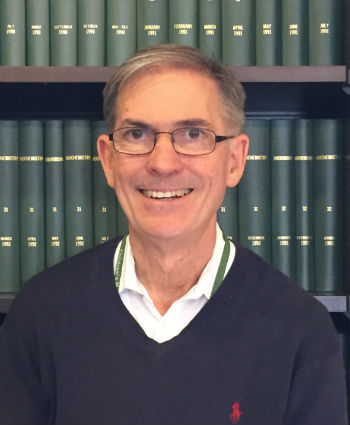 He has also spent the past 12 years as adjunct professor in the Department of Nutritional Science and Toxicology at the University of California, Berkeley.
"Dr. Ryan is a very strong teacher and researcher," David Shintani, CABNR associate dean for academic programs and associate professor, said. "Because of his diverse research background (ranging from insect to human biochemistry), he will understand and appreciate the current research emphases of the department and be able to lead targeted hires and address programmatic deficiencies."
After obtaining his bachelor's degree from the University of Nevada, Reno in 1977 he continued his education here, earning his doctorate in biochemistry in 1982. Ryan went on to become a professor and research assistant with the Department of Biochemistry at the University of Arizona from 1983 to 1988. He then accepted a position as an assistant professor, and eventually director, of the Department of Biochemistry and Lipid and Lipoprotein Research Group at the University of Alberta, Canada, from 1988 to 2000.
His other accomplishments include numerous scientific publications, honors and awards in areas such as biochemistry and lipoprotein research, and service work with committees in relation to his professional work and achievements.