We have come a long way in addressing the HIV epidemic in the US. Over the past 30 years, there have been major advancements in HIV treatment. New research shows that identifying people at risk, increasing HIV testing and linking people to care can slow and even potentially stop HIV outbreaks. Despite these amazing advancements, some communities are still disproportionately affected by HIV.
According to the Centers for Disease Control (CDC), in 2015 the rate of new HIV infections among African American women in the U.S. was 16 times the rate among white women. In Nevada we are doing a bit better, but there is still a big disparity – the rate of new HIV diagnoses among African American women in Nevada was 10 times higher than among white women. These differences are attributable to many factors, including discrimination, stigma and other barriers to healthcare that disproportionately affect communities of color.
I study how social networks affect health behaviors like HIV testing. Social network analysis helps us understand how relationships or connections between people influence human behavior. In other words, the people in our lives affect our everyday behavior, thoughts, attitudes and beliefs. Social network researchers have previously studied how social networks influence things like smoking, obesity, and physical activity.
Related Academic Programs
In our study, we are trying to understand how attitudes about HIV testing, experiences of stigma and discrimination, and information about access to testing spreads through social relationships. The goal is to use this information to create programs that can increase access to HIV testing, reduce stigma and improve care for HIV-positive people.
---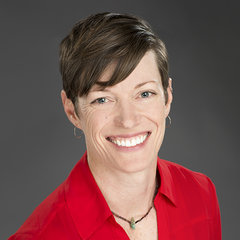 Dr. Wagner conducts mixed methods research that focuses on the prevention of negative health outcomes associated with injection drug use, especially HIV, viral hepatitis, and fatal overdose, including researchon on the effectiveness of naloxone distribution to prevent fatal opioid overdoses.
---