Overall, they are getting worse. It is a paradox of the modern world.
In most areas of living that are linked to physical technology the trends are positive. For example, we live longer, travel more, and have more information, recreation, and communication readily at hand. Given that, you would think that life would be getting easier, but its not.
Science and technology also exposes us to pain and suffering on a 24/7 basis. We are in fact safer, but we feel less safe because we see a constant flow of tragedies. Poverty is improving across the world, but comparisons are made more easily as we gaze with our smart phones into the living rooms of the rich and famous. Work is safer and physically less demanding, yet chronic pain and disability is soaring as we come to expect that we have a right to a pain free existence.
The result is more anxiety, depression, and addiction, most shockingly even among our children and young adults. A normal 18 year old shows levels of stress that would have been abnormal just a few decades ago.
Related Academic Programs
We need modern minds to face this modern world of ours. Behavioral science has identified a cluster of processes called psychological flexibility that predict how we will do over time in facing life challenges. Learning to be more emotionally open, cognitively flexible, and mindful of the present moment helps us become more grounded and able to create habits of living that are based on what brings meaning and purpose to our lives. Instead of mentally running and hiding, we need to learn to become more open, aware, and actively engaged. This is ancient wisdom perhaps, but it is also as modern as tonight's newscast and tomorrow morning's paper.
---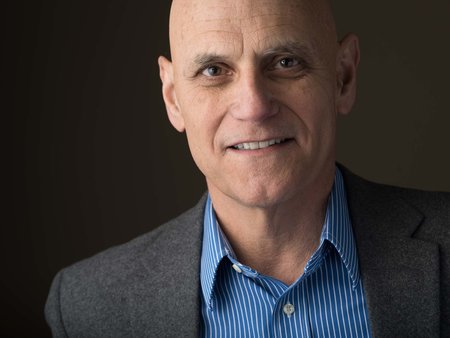 Steven C. Hayes is a Foundation Professor of Psychology and is ranked among the most cited scholars in the word. He is especially known for his work on Acceptance and Commitment Therapy. His TEDx talks (Psychological flexibility: How love turns pain into purpose and Mental Brakes to Avoid Mental Breaks) have been viewed nearly 200,000 times and his popular book "Get Out of Your Mind and Into Your Life" has sold over one quarter of a million copies.
---