The 29th annual Nevada Writers Hall of Fame event honors Nevada's finest authors and recognizes emerging writers for their work. This year's ceremony will take place Wednesday, Nov. 9, 2016, in the Milt Glick Ballroom on the fourth floor of the Joe Crowley Student Union at the University of Nevada, Reno. Since 1988, 54 writers have been selected to be a part of the Nevada Writers Hall of Fame.
This year, the Nevada Writers Hall of Fame will welcome Gailmaire Pahmeier, Reno's first poet laureate, and Willy Vlautin, song writer and author of four highly-recognized novels. Tod Goldberg, author of the comedic crime novel "Gangsterland," is the 2016 Silver Pen Recipient.
Nevada Writers Hall of Fame Award: Gailmarie Pahmeier and Willy Vlautin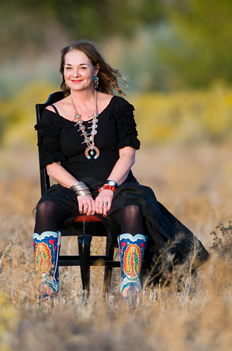 Gailmarie Pahmeier has been a Nevadan for nearly 30 years. Pahmeier is considered a "domestic" poet; her work focuses primarily on family and home. Her literary honors include a Witter Bynner Poetry Fellowship, the Silver Pen Award from the Nevada Writers Hall of Fame (1999), and two Artist Fellowships from the Nevada Arts Council.
In 2007, Pahmeier received the Governor's Award for Excellence in the Arts. She was recently selected as Reno's first poet laureate, in addition to serving the state as the first Poet in Residence. As part of the residency she participated in a program called Power Up Poetry, an engagement which took her out into the rural counties of Nevada to talk with students about the importance of poetry and story.
Pahmeier grew up in St. Louis, Mo. When she was in grade school, the iconic Gateway Arch was built. Pahmeier took the arch's slogan as the "gateway to the West" quite literally. Upon graduation from high school, she began heading west, with a stop in the Ozarks where she completed her masters of fine arts degree at the University of Arkansas, then on to Oklahoma before settling in Nevada, where she has lived the majority of her life. She teaches creative writing and contemporary literature courses at the University of Nevada, Reno where she has been honored with the Alan Bible Teaching Excellence Award and the University Distinguished Teacher Award.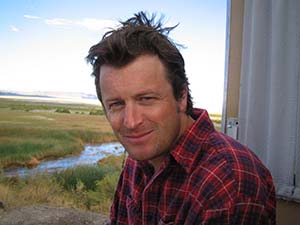 Willy Vlautin was born and raised in Reno, Nev. Vlautin started playing guitar and writing songs as a teenager and quickly became immersed in music. It was a Paul Kelly song, based on Raymond Carver's short story "Too Much Water So Close to Home" that inspired him to start writing stories.
Vlautin briefly attended the University of Nevada, Reno, where he studied with Pahmeier. He has published four novels: "The Motel Life" (2007), "Northline" (2008), "Lean on Pete" (2010 -- Winner of the Ken Kesey Award for Fiction) and "The Free" (2014 -- Winner of the Oregon People's Choice Award). His novel "The Motel Life" was made into a movie in 2012 starring Dakota Fanning and Emile Hirsch. "Lean on Pete" is currently being made into a movie starring Steve Buscemi.
In 2007, Vlautin was awarded the Silver Pen Award from the Nevada Writers Hall of Fame. Vlautin also remains close to his music. He founded the band Richmond Fontaine in 1994. And, in 2014, he started The Delines, a band featuring vocalist Amy Boone (The Damnations).
The Silver Pen Award Recipient: Tod Goldberg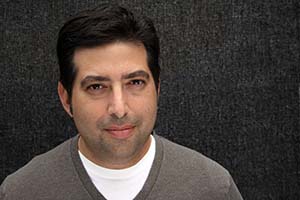 Tod Goldberg is "The New York Times" bestselling author of over a dozen books, including the novel "Gangsterland," a finalist for the Hammett Prize for literary excellence in the field of crime writing. Goldberg holds a master of fine arts degree in creative writing and literature from Bennington College. He is an associate professor of creative writing at the University of California, Riverside, where he directs the Low Residency MFA Program in Creative Writing and Writing for the Performing Arts.
Goldberg lived in Las Vegas from 1998-2000, worked as a "Las Vegas CityLife" and "Las Vegas Weekly" book critic from 2005-2015. He now lives in Indio, Calif. with his wife, Wendy Duren, who is also a writer. His next book, a sequel to "Gangsterland," will be released in fall 2017.
The Silver Pen Award is given to emerging and mid-career writers of promise. The Silver Pen Award was established in 1996.
Hall of Fame Awards
The Nevada Writers Hall of Fame was created to recognize, inspire and encourage excellence among writers in the Silver State. Honorees are selected based on their body of work, critical recognition and a strong connection to Nevada through the themes of their writing or residence in the state. A selection committee of representatives from throughout the state chooses the inductees to the Nevada Writers Hall of Fame and the Silver Pen Award recipients.
The names of all the authors who have been inducted into the Nevada Writers Hall of Fame are prominently displayed on a wall of honor in the Leslie Harvey and Robert George Whittemore Tower Entry and Reception Gallery of the Mathewson-IGT Knowledge Center at the University of Nevada, Reno. Among the notable inductees into the Nevada Writers Hall of Fame are such legendary authors as Robert Laxalt, Walter Van Tilburg Clark, Mark Twain, Sarah Winnemucca, Dan De Quille, Will James, Waddie Mitchell, Ann Ronald, and William A. Douglass.
Ticket Sales
This year's reception and silent auction begin at 6 p.m. followed by the program at 7 p.m. Wednesday, Nov. 9, 2016. Tickets are available for $40 per person. For more information or to make reservations, contact Breanne Standingwater at 775-682-6022 or bstandingwater@unr.edu.

Photo credit: Photo of Gailmarie Pahmeier provided by David Calvert.