Whether you preferred watching "Duck Dynasty" to "The Daily Show with Jon Stewart" is one indication of how you likely voted in the 2012 United States presidential election, according research published by Arash Barfar, assistant professor of information systems at the University of Nevada, Reno.
Barfar, along with research partner Balaji Padmanabhan, professor of information systems and decision sciences at the Muma College of Business at University of South Florida, used predictive analytics to focus on the potential for forecasting U.S. presidential election outcomes at different geographical levels based solely on aggregate data on television viewing behavior. Their research, which was recently published in "Significance," a statistical journal, details how TV viewing data can potentially predict viewing preferences.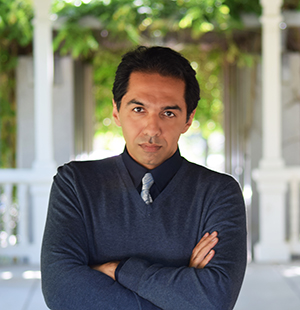 "In the big data world, the days of surprise about election outcomes are likely to be fewer in the years ahead," Barfar said.
To predict the outcomes of the elections, Barfar and Padmanabhan used data from the research company Nielsen, which tracks TV viewing habits of a large sample of U.S. households on an ongoing basis. The sourced data was from shows people had watched in the four weeks prior to Nov. 5, 2012.
Along with the four weeks of Nielsen data, two variables were created to help guide the research -minutes per voter and percentage of fans - for selection of popular televisions programs that were viewed during the time period. Since Barfar and Padmanabhan were looking for shows with a broad nation-wide reach, they used TV.com's "Top 100" shows in each of the 19 different genres available to help guide their research. Aggregated data at the state level was used, so they did not have to use individual data for any purposes and were able to ensure viewer privacy.
Television viewing data from the safe states (where election outcomes were inevitable) trained the research models to predict the election outcomes in the swing states: Colorado, Florida, Iowa, Nevada, New Hampshire, North Carolina, Ohio, Pennsylvania, Virginia and Wisconsin.
"This approach allowed us to generalize different units of analysis," Barfar said. "We used them to build predictive models that could potentially be used in real time."
Across the 547 shows Barfar and Padmanabhan examined, the two shows with the highest prediction accuracies were "The Daily Show with Jon Stewart" and "Duck Dynasty." The two shows were also supported as supporting two political extremes by Facebook data scientists, in the open report "Politics and Culture on Facebook in the 2014 Midterm Elections." This lent third party support for the models used, Barfar said in the report.
Applying this research to 2016
"Building on our 2012 election work, we recently received television viewing data from Nielsen for the months corresponding to the 2016 primaries," Bafar said. "We have embarked on a similar analysis, keeping in mind that primaries are more complex to predict."
Barfar sites multiple reasons for the challenges in predicting primary elections including an electorate's ability to be swayed by the results of another state and Nielsen panelists potential of not being representative of voters in the primaries because there are restrictions on who can vote in each state. An increase of voters viewing shows online, also added a challenge.
Even with these caveats, Barfar was able to use more than 31 Trump/not-Trump models to predict the outcomes of the primaries with accuracies above 80 percent. For Clinton/Sanders models, 29 shows offered accuracies over 73 percent.
Shows that helped predict the 2016 primaries included "Chrisley Knows Best" for Donald Trump and "Key and Peele" for Hillary Clinton.
"In both cases, we saw victories for Trump and Clinton in states with higher viewership of these shows," Barfar said. "We are continuing to examine the individual models and the various timelines to determine how robust these shows might be over the long term and whether they can provide any useful signals for the election in November."
While Barfar and Padmanabhan's predictions, particularly in the swing states, suggest possibilities for the use of TV viewing data to predict election outcomes, the researchers do not say how confident they are in using TV viewing data as a useful predictor of presidential election outcomes.
"Until we can test these predictions in real time, ahead of an election outcome, we will not know for sure if they work as hoped," Barfar said.