Each semester, the University of Nevada, Reno and the Alumni Association honor an undergraduate student from each school or college who meets the exceptional Senior Scholar program standards.
"These scholars and their accomplishments have helped develop the University as a center of academic excellence," Tamara Valentine, director of the Honors Program, said.
The seniors will be recognized at an honors banquet hosted by the University and Alumni Association Thursday, Dec. 4. The event begins at 6 p.m. in the Milt Glick Ballroom C on the fourth floor of the Joe Crowley Student Union.
As a celebration of their time at the University, the Senior Scholars, in their own words, reflect on their experience and honor the faculty mentor who played the most significant role in his or her scholastic achievement.
Alyssa Addington, College of Education
Alyssa Addington
Being born and raised in Sparks, the University of Nevada, Reno was an easy choice when it came to continuing my education after high school. On the other hand, I had a little more difficulty choosing a major. During my first year at Nevada, I spent quite a bit of time in the Nell J. Redfield Learning and Resource Center in the Raggio Building. At least once a week, I would see children come into the resource center to check out books. I saw the excitement on their faces and their eagerness to learn. I saw the children looking at the pages of the books with enthusiasm in their eyes and smiles on their faces. The passion that these children expressed matched my own love of learning.
A couple of weeks into my first semester, I changed my major to elementary education. I chose to become an educator because I want to have a positive impact on the lives of today's youth. I not only want to teach children skills and curriculum knowledge, I want to instill a love of learning in the children that cross my path-to show them that school and acquiring knowledge can and should be fun and engaging. It is my goal to teach children to follow their dreams and become the innovators of tomorrow.
I would like to thank my family and friends for all of the support they have given me these past four years. I would also like to thank my professors who have prepared me to enter the world of teaching and to be the best educator I could possibly be. I would like to thank my mentor, Melissa Burnham, for guiding me through my educational journey. She showed me what it truly means to be an educator.
Quinton Bunk, College of Liberal Arts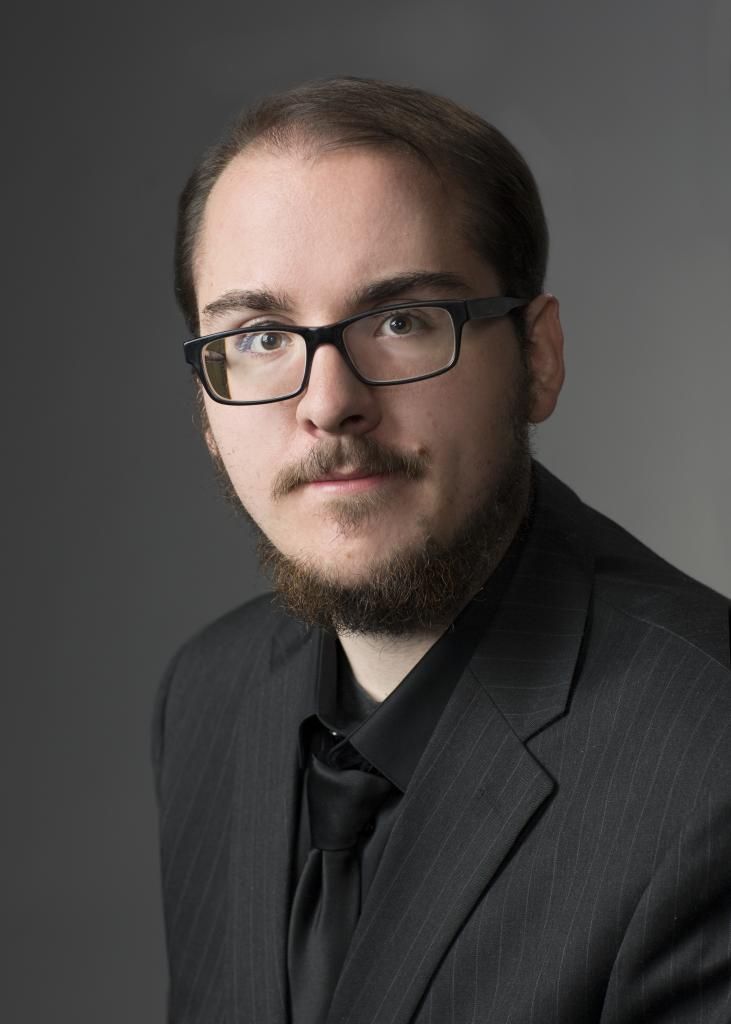 Quinton Bunk
Although it has and will continue to be a difficult undertaking, the process of growing as a musician and moving forward on the path to making music a career has been incredibly rewarding. It is something I couldn't see myself doing on my own, and I couldn't have pursued it without the ridiculous amount of positive reinforcement and encouragement from my parents and mentors over the seven years I have spent on my undergraduate education.

My educational pathway has unfolded as quite an erratic journey of transfers, entire semesters of work that never had the chance to make a dent in my graduation requirements and declaration-of-major changes. Perhaps it can all be attributed to bad planning or indecision on my part, but I wouldn't have had it any other way.

The time I spent at the University of Nevada, Reno has provided me with opportunities I would not have had in any other undergraduate program. I had an orchestral piece premiered on one of the University orchestra's concert programs, and I saw my compositions brought to life by fellow students who truly invested themselves in their performances.

The music faculty members here also invest an incredible amount of time and energy in the promotion of success for students who are up against the extremely competitive music world. Although I have been taught by an amazing array of professors at this school, James Winn has stood as an important support system for my compositional endeavors in a way that no one else has. He seems to truly believe in my ability, which I often view with skepticism, and he has encouraged me to pursue opportunities that I would have likely talked myself out of had I been left completely to my own devices.
Kelsey DeRose, College of Agriculture, Biotechnology and Natural Resources

Kelsey DeRose
I came to the University of Nevada, Reno after a year at a small community college. I was still undecided on what career path I wanted to follow and frantically sifting through the advice I received from teachers, family, friends and the Internet to find the path that fit me best. Once here at Nevada though, it didn't take me long to discover the answer.
I've learned so many lessons at this school over the past two-and-a-half years, but some of the most important are to trust myself and always fight to do what I love. Through classes and volunteering and summers working for the U.S. Forest Service, I found a passion for wildlife management that motivated me to work toward earning a degree, and to look to my future with excitement.
There are so many people who have helped me at some point along this journey. I cannot thank Kelley Stewart enough and all my other professors who work to not only teach, but also inspire and motivate their students every day. I also want to thank all the classmates who I was lucky enough to work alongside. They challenged me in new ways every semester and pushed me to keep doing my best. And I want to thank my family. They've been by my side every step of the way. I couldn't have achieved what I have without their unwavering love and support. I wouldn't be the person I am today without hugs from my mom, ski days with my dad, constant teasing from my brothers or weekends with my boyfriend. And finally, I am so grateful to the University of Nevada, Reno for the knowledge I've gained here, and to the Alumni Association for this award. It's an amazing end to my journey here at Nevada.
Matt Folsom, College of Science
Matt Folsom
I decided to return to school after a long drive over Donner Pass in a company work truck. I had good training from the U.S. Navy, I had a little college under my belt, and I had worked at a few tech companies in various jobs. Having been exposed to these roles, I knew that I could survive just fine, but I also recognized that there was an upper limit to what I could do. Worse was the incipient belief that I had some capacity left unfulfilled. In that moment, somewhere on the east side of the pass, I made my decision. About a week later I chose to study geophysics.
I started taking basic classes in math, geology and physics. I quickly fell in love with the earth sciences, thanks in large part to professors like Jim Trexler. Professor Trexler taught not just the fundamentals, but also the story of geology. He painted it as a very human endeavor, a young science full of unsolved mystery, where one must describe, quantify and model places that sometimes we simply cannot go. It instilled in me a type of curiosity that I didn't have before. I think I understand now what higher education can and should be. It should be transformative.
I would like to thank the Alumni Association for choosing me for this award, and my family for encouraging me along the way. Most of all, I owe a debt of gratitude to my wife, Sonia, without whom none of this would have been possible. She gave me the support and encouragement that I needed. There are always times when you get discouraged, or doubt the path that you are on. I have had my share of these and at each turn, she's been there.
Jordan Forman, School of Community Health Sciences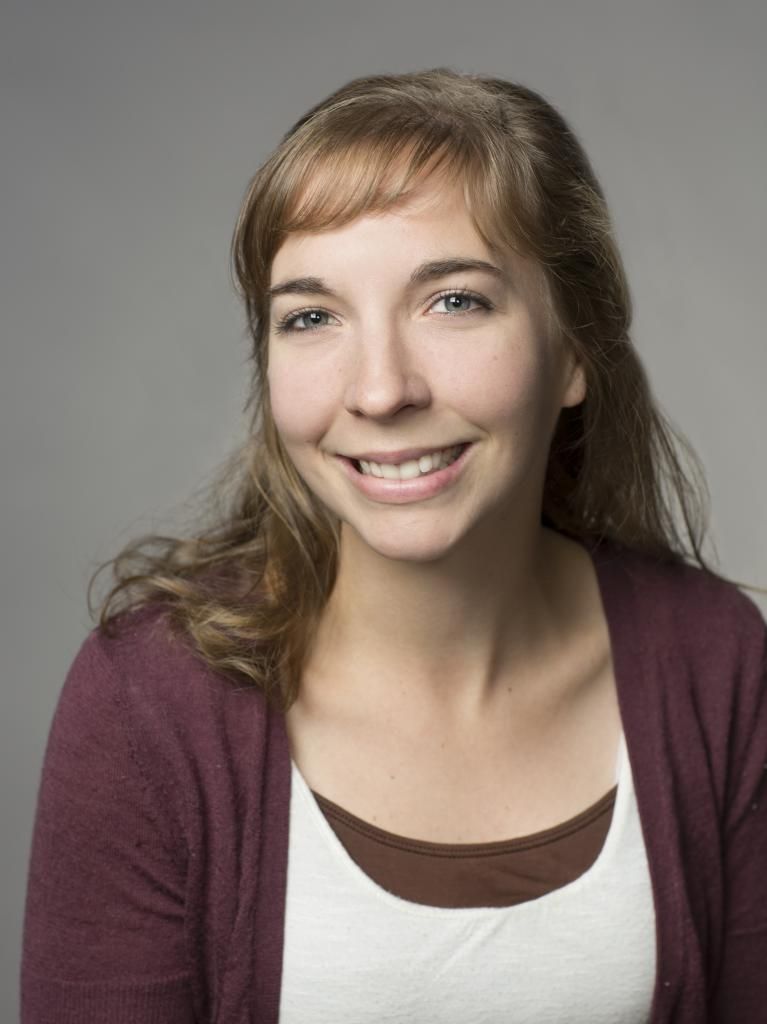 Jordan Forman
Since I was a little girl, I have loved helping others. I grew up in a loving home where I was taught that kindness and respect for others was of the upmost importance. My parents taught me that hard work was the key to achieving any goal I set for myself. We moved to Reno from California when I was eight years old, and we loved it here so much that we stayed. I graduated from Reno High School and decided to continue my education at the University of Nevada, Reno. I have played on many team sports during the years, including soccer and ultimate Frisbee, and I learned that teamwork is essential for success. Many personal experiences guided me in the career choice of becoming a registered nurse where I am able to care for others with a health care team that has the patient's best interests at heart. I took a year and a half off of school in 2011 before starting the nursing program at the Orvis School of Nursing to serve a mission for the Church of Jesus Christ of Latter Day Saints in Nicaragua. While there, I was able to learn their native language and served them in any way I could. Upon returning to Nevada in 2013, I was accepted to the nursing program and continued my academic journey.

I met many wonderful professors with a passion for nursing who helped me grow both in the classroom and in clinical learning settings. Professor Stacy Demitropoulos has been an amazing mentor. She has taught me invaluable skills that I have strived to emulate such as compassion, quality nursing care, time management and advocacy. She has been a great example for me, and I deeply appreciate all that she has done for me as a teacher and advocate. I am so thankful for my professors, family and friends who have helped me to get where I am now.
Cayla Harvey, College of Business
Cayla Harvey
My time at the University of Nevada, Reno has been filled with great opportunities and nonstop learning. Being a born-and-raised Nevadan with interests in business and international travel, I entered Nevada hoping to pursue these two areas. During the past four years, I feel very grateful to have acquired a tremendous amount of business knowledge, studied abroad and discovered new interests. The supportive faculty and campus community helped me accomplish many tasks both academically and professionally. Spending a semester in southern France increased my love of travel and understanding of different cultures. I also gained firsthand experience in the business and technology industry by interning at Microsoft in Reno. Being involved on campus by joining the Honors Program, participating in clubs and working as a tutor in the Tutoring Center enhanced my time as a student.
Many professors made me excited to learn new subjects by sharing their expert knowledge. My studies always ranked high in importance to me, and having great professors made studying enjoyable. Sheri Faircloth was an exceptional professor whose passion and knowledge fueled my interest in finance. Her guidance also proved invaluable when writing my thesis for the Honors Program. As my thesis faculty mentor, Faircloth's insight made me a better researcher and her enthusiasm for learning motivated me through the scholarly process.
Looking back, I have grown tremendously as an individual through my experiences at Nevada. I know the skills I gained will allow me to be successful after graduation. As I move forward, I am excited to bring the passion, drive and wisdom I learned to my future endeavors. Most importantly, I cannot forget my parents, family and friends whose support helped me succeed as a student.