University's Army ROTC Program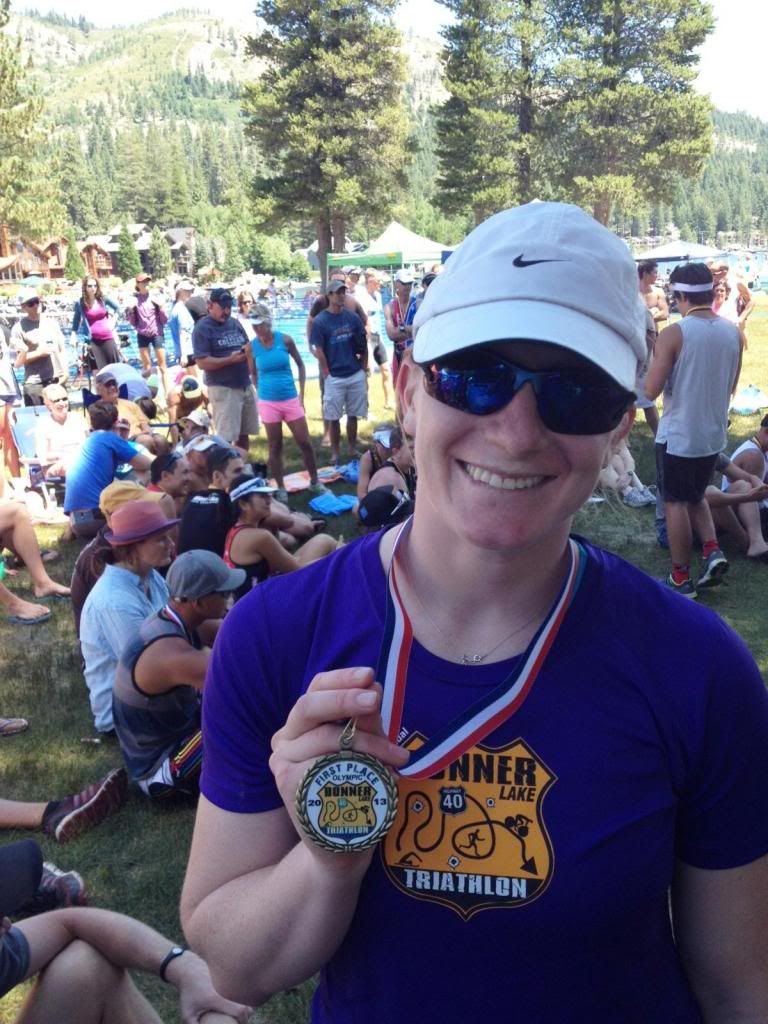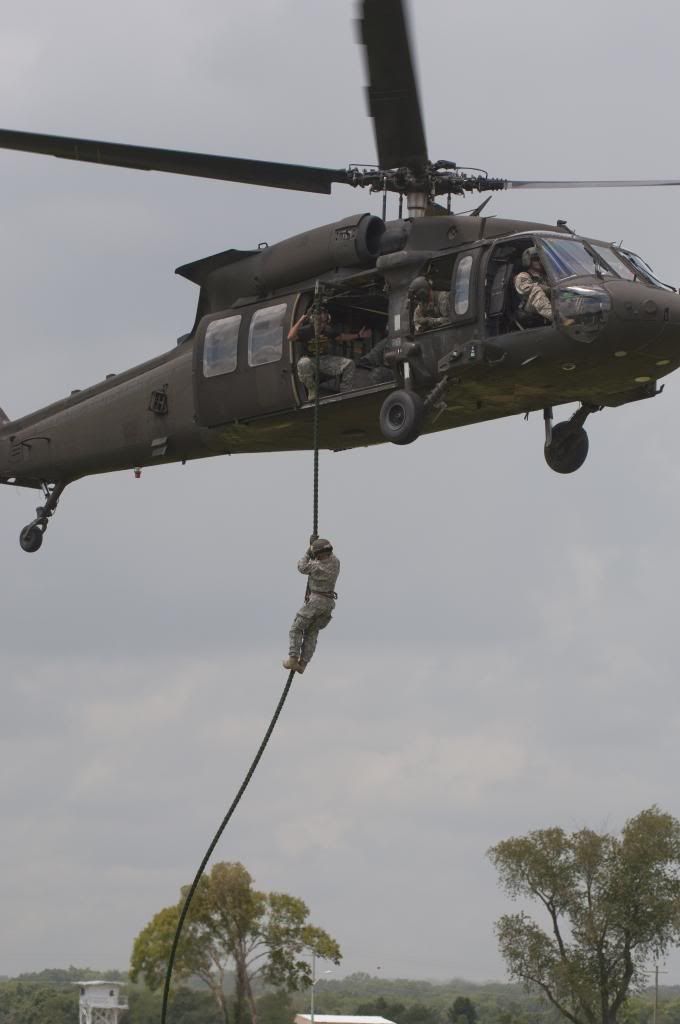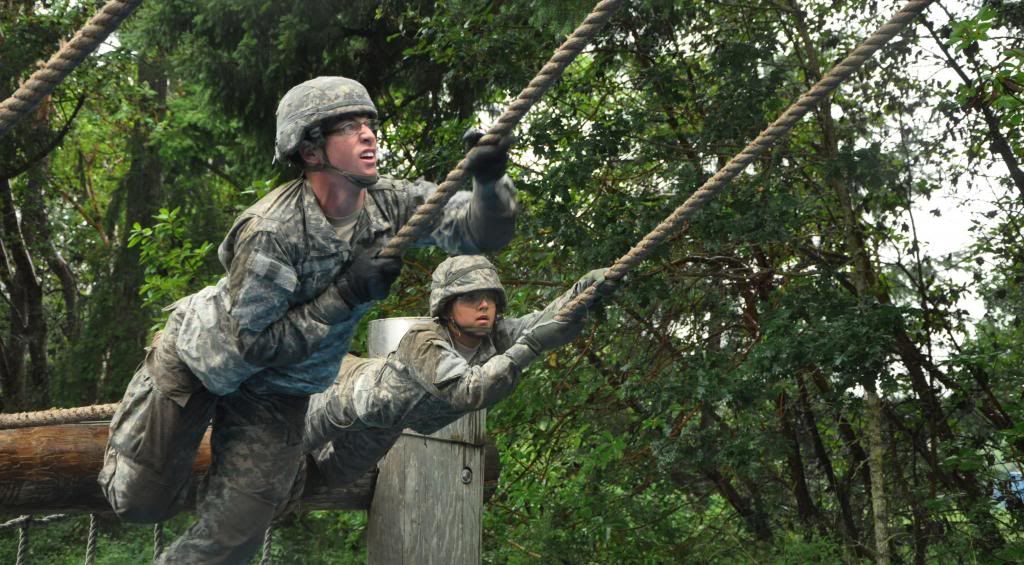 The University of Nevada, Reno's Army ROTC Program instills many values in its cadets and has been training and teaching leaders since 1916. The program fosters critical thinking, comradeship, leadership training and a culture of fitness. Recently, cadets have taken their dedication to physical fitness to new heights by not only competing in a variety of competitions in the community, but also finishing in the top ranks of many.
"University of Nevada, Reno cadets have participated in road races, triathlons, the Reno Tahoe Odyssey and many other physical competitions this year," Lt. Col. Michael Minaudo, department chair of the University's Military Science Department, which oversees the ROTC program, said. "ROTC students have placed in and won competitions in biking, running, swimming and completed other physically grueling tests like learning to air assault out of a helicopter and conduct combat diving operations."
A team of four ROTC cadets took first place in the 2013 Reno-Tahoe Odyssey 178-mile relay race. One of the cadets, Chris Wallace-Carrete, a premedical student at the University, believed that their success was dependent on teamwork and training.
"Focused training and dedication day in and day out, although early, is what prepared me to compete in evens such as the Reno Tahoe Odyssey," Wallace-Carrete said. "Teamwork has also become second nature and was crucial to the relay. The miles I ran during were just a small part of a huge race which I could not have accomplished without the help of my team. We pushed each other to our limits and ultimately it ended in success."
Sarah Conkey, a junior at the University studying community health science, won in her age division at the Olympic Distance Donner Lake Triathlon, which involved a 1.5-kilometer swim, 40-kilometer bike ride and a 10.7-kilometer run.
"Being physically fit is a lifestyle for me," Conkey said. "I don't work out because I have to. I do it because it enables me to excel in the things I love to do whether it is swimming two miles in open water or an Olympic distance triathlon."
ROTC offers a high degree of fitness opportunities to cadets including weekly exercises, battle focus training and lab sessions. Physical training occurs at least three times a week. Extra meetings are available and designed differently for each cadet. Exercises include running, push ups, sit-ups and other activities that help build strength, stamina and perseverance. Additionally, cadets participate in Battle Focus Physical Training, an obstacle course of challenges that an Army officer may face, including buddy carries, low crawls and rope climbing. They also participate in a Leadership Lab, where cadets travel to local areas - such as Lemmon Valley, Stead or Dog Valley - and practice land navigation, maneuvering and small unit leadership activities.
"One of the most important things for a soldier and officer is to be physically fit," Cadet Christofer Imus, a junior majoring in business, said. "Fitness is the cornerstone that allows the military to be able to be successful in a demanding career field."
The varieties of physical activities help prepare cadets for the Army Physical Fitness Test (APFT), which sets a minimum fitness requirement that they must reach in order to join the Army. While the score expectations differ by gender and age, cadets must reach the minimum points allowed on a 2-mile run, 2-minute pushup, and 2-minute sit-up workout.
"The APFT is out of 300 points, but we strive to surpass the score, which indicates a high level of fitness," Imus said.
Cadets practice in weekly physical fitness tests on campus to prepare for the national test at the Leadership Development and Assessment Course, which is taken during their junior year of college. At the most recent national test, six of 16 University ROTC cadets achieved maximum test scores with a group average of 286 out of 300, one of the highest averages from western state colleges.
Results in the Army Physical Fitness Test demonstrate a cadet's aptitude and qualifications for the Army, a ranking known as the Order of Merit List. Additional points are attributed to a cadet's grade-point average, leadership performance, community engagement and involvement in ROTC programs such as summer training and the Ranger Challenge.
The Ranger Challenge Team consists of nine cadets with two alternate competitors, including one female and one student from each class standing. Teammates prepare by running a 6-mile course and train with sandbags during weekly physical sessions. During the run, cadets practice first aid skills, constructing and operating a rope bridge, land roving, map reading and situational awareness. The team will compete Nov. 2 at Washington State University and the winning team will advance to nationals at West Point in spring 2014.
"The squad is only as fast as their slowest teammate," Imus said. "We run and function as a team."
Cadets may also be selected to participate in summer programs. Imus traveled to the Republic of Georgia, near Turkey, for the Sachkhere Mountain Training School where he learned to tie knots, cross rivers and rock climb. Conkey attended Air Assault School where she learned to rappel out of a helicopter. Catherine Bandy, a sophomore nursing student, and Andrew Fishman, a junior criminal justice student, learned to parachute from airplanes at Airborne School. Cameron Ripley participated in a 7-week Combat Diver course at the Army Special Forces Underwater Operations School, which is considered to be one of the most physically demanding courses in the military.
"The (Army Special Forces Underwater Operations) school has a 50 percent attrition rate and soldiers have died during the course, so I knew it was no joke," Ripley said. "Every time I trained, I had the mindset that my fitness was the difference between passing or failing, living or dying."
This physical demand pushed Ripley and his fellow cadets to strive for physical excellence.
"Tools for success are given by the ROTC program," Wallace-Carrete said. "Soon you find you've developed into someone whom you never thought existed. Someone who does great things for a great cause."
"ROTC challenges people to push past their normal physical limits and encourages everyone to perform at a level they may have never thought capable," Conkey said. "Never in my life did I think I would be running with a 45-pound ruck sack up to the 'N' in full combat gear for a Monday PT (physical training) session."
Running to the University "N" or through the Sierras are additional examples of the variety of physical fitness for ROTC cadets. Routine is never embodied, and cadets are always looking for new types of exercises or physical fitness. The new E.L. Wiegand Fitness Center will provide this opportunity.
"The new gym will be an exciting thing for the cadets," Lt. Col. Minaudo said. "It will offer many new opportunities for students and cadets to raise their level of fitness and enjoy new varieties of exercise."
"Fitness is not just a hobby or a stress reliever," Ripley said. "It's my work, my key to survival, and my way of life."
ROTC is the most popular option for becoming an Army officer. More than 272 institutions throughout the country have training programs similar to the University of Nevada, Reno and collectively, they graduate more than 6,000 cadets a year.