The University of Nevada, Reno, in partnership with NV Energy, will unveil two electric vehicle charging stations at 2 p.m., Thursday, Nov. 7, inside the West Stadium Parking Complex, level three. The University Parking and Transportation Services will demonstrate, using an electric vehicle, how the stations and charge cards work.
"NV Energy and the University partnered to bring these stations to campus as a way of actively promoting alternate modes of transportation and sustainability," Michelle Horton, parking and transportation services assistant director, said.
The two Verdek ChargePoint Stations are located at the Brian J. Whalen Parking Complex and West Stadium Parking Complex. To use the charging stations, faculty, staff, students or campus visitors must obtain an annual or daily parking permit for the parking garage use.
ChargePoint charging stations, built by Coulomb Technologies, offer easy-to-use stations that enhance safety and eliminate energy theft by using a ChargePoint card or contactless credit card. The charging stations allow electric vehicle owners to charge their vehicles while working, studying or visiting campus.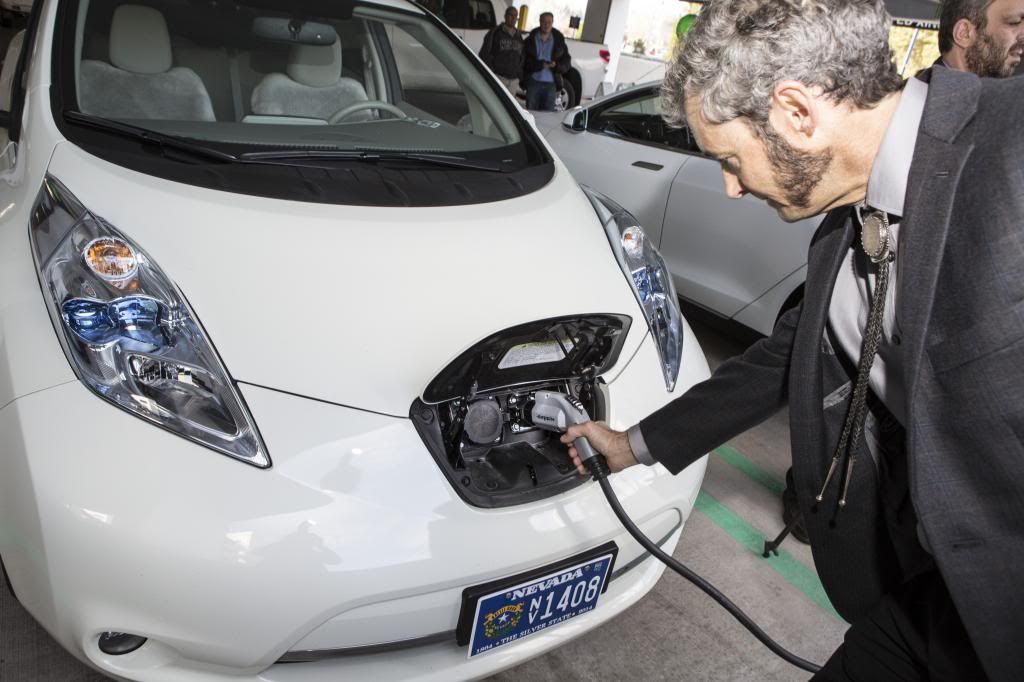 "The Parking and Transportation Services Department has always been committed to providing excellent alternate transportation programs on campus which include carpooling, biking, bus passes and shuttles that run on bio-diesel fuels," Horton said. "Adding the electric vehicle charging stations on campus is just another great fit."
To register for use of Verdek ChargePoint Stations, users must go online to www.chargepoint.com and create an account to obtain an access card. Parking Services will pick up the cost of the electric consumption from these stations. Once the card is obtained, they can use the spaces for 24 hours, seven days per week. Posted signage will indicate the reserved spaces, which are situated on the third level, northeast corner of the Whalen and West Stadium Complexes.
"To charge a vehicle at the station in either parking structure, the user must have the appropriate yearlong parking permit or obtain a daily permit," Horton said.
Thursday's demonstration includes representatives from NV Energy as well as University students, staff, faculty, members of the campus sustainability committee and staff from the department of environmental health and safety. The event should take approximately 20-30 minutes.
For more information, contact Michelle Horton at 775-784-4654 or mhorton@unr.edu.