Voted the "Best Place to Work in Reno" for the last three years by Quantum Workplace, Microsoft Licensing, GP (MSLI) again demonstrated its commitment and value to the University of Nevada, Reno and to the economic health of northern Nevada by hiring 14 University students across multiple disciplines to serve nine-month internships in various departments throughout the organization. This is the fourth round and largest class of interns since Microsoft introduced the program in 2008.
Microsoft's rigorous screening, application and interview process began in March. More than 70 students applied, and the 14 chosen interns were notified of their July 12 start date at the end of June. Despite the tough economy, these 14 students are working real jobs in a real business setting, working on projects such as risk management or process improvement, they will complete during their nine months at the company.
"We give our interns real work – work we would expect a full-time employee to do," Bill Boyd, MSLI program manager and intern program lead said. "We give students a really great business experience they can take anywhere."
Boyd said the goal of the program initially was to give back to the community by providing students a six-month internship working for a Fortune 50 corporation. The program has expanded internships to nine months' duration, and Boyd said the quality of the interns coming out of the University is a testament to the quality educational system the University of Nevada has developed. This has created a bench from which Microsoft has been able to hire several interns into full-time positions, keeping some of the best and the brightest students from the University in Reno.
Microsoft opened MSLI, a wholly owned subsidiary, in Reno in 1997 with 10 employees. It has grown to more than 250 full-time employees, and more than 250 vendor employees on its Reno campus, and currently recruits interns exclusively from the University of Nevada, Reno. Initially, interns were drawn from the College of Business. Jeff Marshall, MSLI university relations team lead, University alumnus and former MSLI intern, began actively recruiting speech/communication students in 2009, and this year, two students from the Reynolds School of Journalism were accepted into the program.
"The success we had with our first interns has added a lot of credibility to the program," Boyd said. "As students demonstrate their knowledge, passion and desire to succeed, other business units across our site want to participate. This provides additional opportunities for our interns."
This year's MSLI interns include: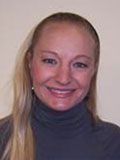 Ann Clemmit
Clemmit is a senior at Nevada majoring in information systems. After graduating in May, she plans to use her degree in database management. Clemmit is an active volunteer with the Reno Rodeo.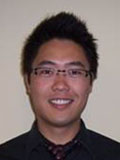 Calvin Fung
Fung is a senior at the University of Nevada, Reno, majoring in computer information systems with a minor in Japanese. He plans to graduate in fall 2011 and is considering pursuing his MBA.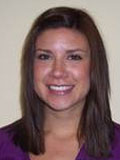 Catie Gegen
Gegen is studying journalism and business, and expects to graduate in May 2011. She is an event planner on the Traditions Board for the Associated Students of the University of Nevada and is responsible for creating and planning events for Homecoming, "Beat UNLV Week" and others. She is an active member of the Public Relations Student Society of America.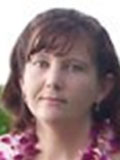 Ellen O'Rourke
O'Rourke is entering the MBA program with an emphasis in information technology. She is looking forward to learning how information technology can enable people and businesses throughout the world to realize their full potential. In the future, O'Rourke hopes to manage large programs for a company that is committed to helping its customers, community and employees achieve their personal and professional goals.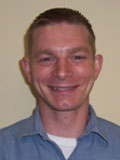 Giancarlo Rusillo
Rusillo is studying supply chain management and will graduate from the University in May 2011. In the future, he hopes to be responsible for the supply chain of the American Red Cross or a similar organization, contributing emergency response solutions for humanitarian relief efforts.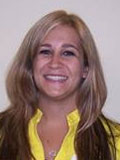 Heather Homestead
Homestead plans to graduate from the University in May 2011 with a dual degree in international finance and economics. She plans to pursue her master's degree after graduation.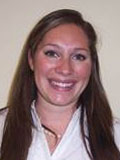 Jackie Guilbault
Originally from the Bay Area, Guilbault moved to Reno to study communications and political science at the University. She expects to graduate in May 2011 and plans to use her degree to improve communications in fast-paced corporations.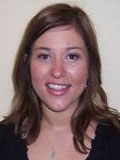 Jennifer Mizzi
Mizzi is a graduate student at the University of Nevada working on her MBA. She earned her bachelor's degree in mathematics, with an emphasis in statistics. Mizzi previously served an internship with International Game Technology in the Math Product Assurance team. She is a mentor in the Big Brothers Big Sisters of Northern Nevada program and is a representative of the University's Graduate Student Association.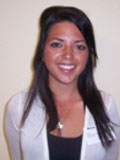 Kalie Mouilso
Mouilso is a senior majoring in speech communication minoring in business administration. She plans to graduate in spring 2011. Prior to joining Microsoft Licensing, Mouilso interned with the Reno-Tahoe Open where she planned golf tournaments and supervised volunteer committees.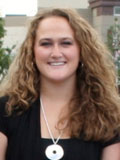 Lacee Peterson
Peterson recently graduated from the University with a degree in accounting and is embarking on her MBA program in the fall. She is a Reno native and is busy planning for her summer 2011 wedding.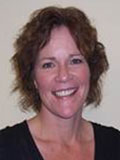 Kathie Taylor
Taylor is a senior at Nevada studying journalism/public relations with a minor in speech/communication expecting to graduate in May 2011. She is a member of the Public Relations Student Society of America and the Kappa Tau Alpha honor society for journalism and mass communication.
Wade Anderson
Anderson graduated from Gonzaga University in 2008 with his bachelor's degree in political science and is currently on track to graduate from the University of Nevada, Reno in spring with his master's degree in information systems. He is a native of Omaha, Neb. and moved to Reno from Spokane, Wash. in 2007.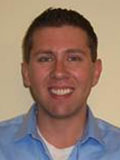 Zachary Vernal
Vernal received his bachelor's degree in political science from the University of California, Los Angeles in 2006. Upon his graduation, he moved to Reno where he is continuing his education at the University of Nevada, Reno with an MBA in finance.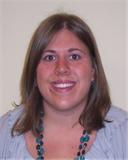 Amy Zeller
Zeller will be finishing her bachelor's in Supply Chain Management in December 2010. Her goal is to live outside the U.S. and be a part of developing a new company or expanding an existing company.