NevadaToday
Life's a journey. Honors makes it meaningful. Student mentors turn into peer coaches through Honors College first-year experience program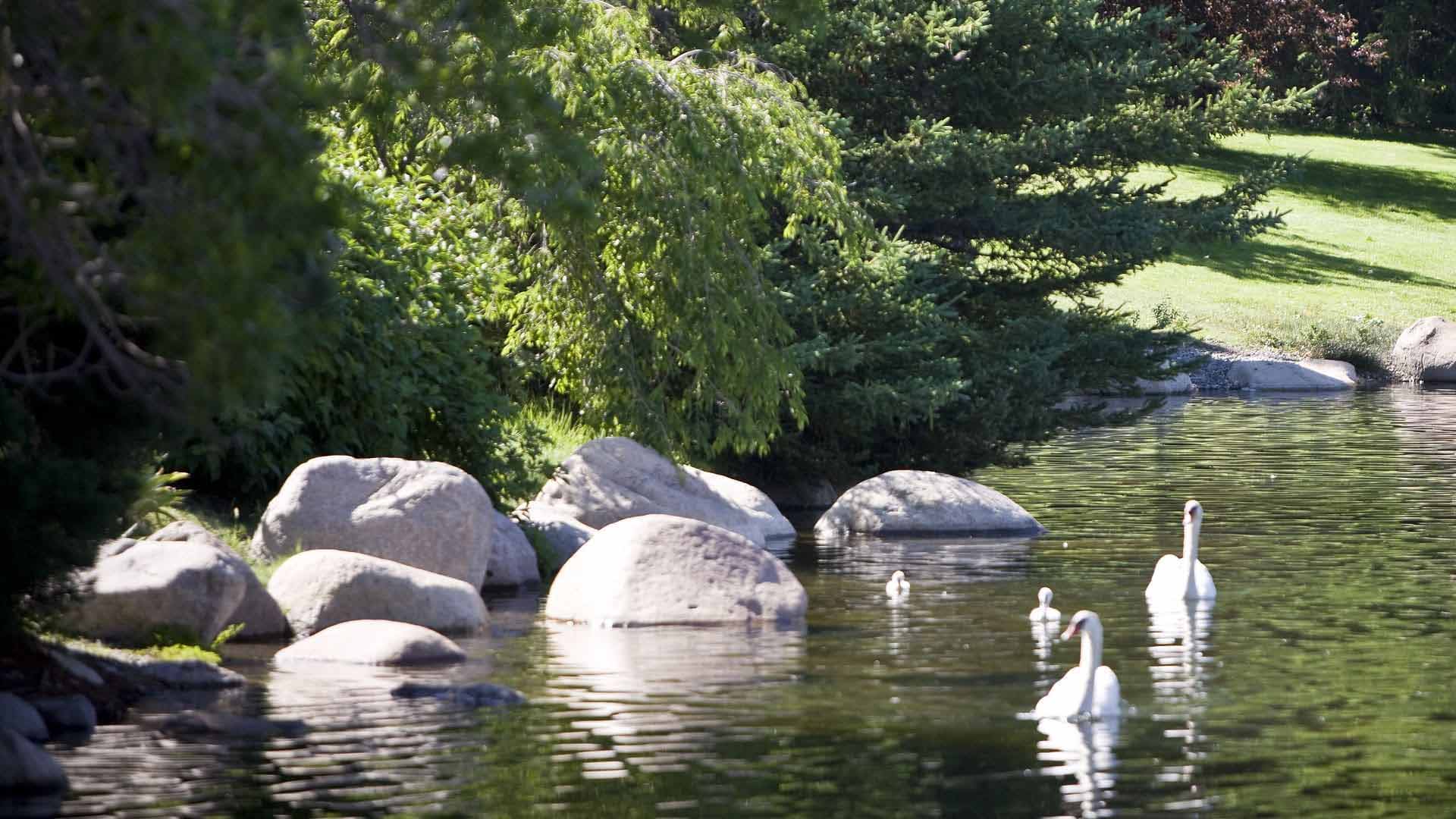 Life's a journey. Honors makes it meaningful.
Student mentors turn into peer coaches through Honors College first-year experience program
January is National Mentoring Month, and this year, the University of Nevada, Reno is celebrating the annual, national campaign by highlighting the Honors College Mentorship and Coaching Program. The one-credit HON 300 course is a required course for all first-year Honors students and saw an enrollment of 168 students this fall.
Kety Luna, an academic advisor with the University's Honors College and part of the Honors Program since 2012, oversaw this first-year experience course aimed at providing a unifying, shared experience for incoming students and expanding quality mentoring opportunities. She works individually with students to help them assess their academic goals, explore study abroad opportunities and meet the Honors College graduation requirements.
"The Honors Mentorship and Coaching Program is a new facet to the Honors College and an adapted version of the Honors Peer Mentor Program," Luna, a University alumna with a master's degree in higher education administration and bachelor's degree in secondary education, said. "Honors 300 was created to build a community of scholars and assist students to become lifelong learners. The main role of the mentors is to supply nurturing and developmental support that provide new Honors College students with opportunities that increase sense of community, program involvement and, ultimately, program retention and persistence."
---
"The Honors College's Mentoring and Coaching program is focused on student self-actualization."
---
The main responsibilities of Honors peer coaches are to exemplify the Honors mission pillars: resilience, ingenuity, stewardship and equity. Each coach works closely with approximately 12 incoming Honors student mentees. Coaches participate in weekly training sessions over the summer and semester to coach first-year students and create excitement for the Honors journey ahead while developing and maintaining a respect-based sense of community within the Honors College and cohort. Additionally, coaches impart knowledge of campus resources and support systems in an enthusiastic and supportive manner and maintain weekly contact in order to develop social, professional and interpersonal friendship with mentees.
"Our current class of Peer Coaches has also been very instrumental to the transition of the Honors Program into an Honors College," Luna said. "It was challenging at the beginning – when we planned for the course to be in-person – but ended up being so rewarding at the end."
Luna said the college will soon be adding resources to its website for peer coaches, including a handbook of material introduced in training and additional resources that coaches are encouraged to read.
"The Honors College's Mentoring and Coaching program is focused on student self-actualization," Honor College Dean Matthew Means said. "Personal, caring assessments of each individual's causes, passions and talents, facilitated by mentors with their mentees, serve as critical points of departure by helping match our newest students with honors experiences that can transform their worldview, maximize their inherent potential and give them the confidence and skill set required to be impactful change agents in the communities that they join after the University."
Means said that the current Honors College mentoring and coaching program represents Phase 1 of a vision that will transform not only the University student honors experience but the mentorship concept in general, across the honors national landscape. Phase 2 involves bringing graduate students, alumni, corporations, non-profits, parents and other external stakeholders to serve as mentors and coaches for students. Over the next 12-18, the Honors College will be energetically working to design this element of the program.
"The Honors College grew by 30% in just one year and is projected to double in size in the next few years," Means said. "With the growth comes an imperative to value the 1:1 relationships that make the Honors journey so meaningful. Our mentorship and coaching program is designed to enhance the personal touchpoints as we grow, so that each student leaves our doors having developed a network of advocates and exemplars; people who can become lifelong guides and supporters."
Every year, returning, continuing and transfer Honors students have the opportunity to serve as peer coaches and in other roles within the Mentorship and Coaching Program.
"Although we are currently not recruiting peer coaches for the 2020-2021 academic year, we will be recruiting for the 2021-2022 academic year beginning in spring 2021," Luna said.
National Mentoring Month is the time of year when engagement from community members interested in becoming a mentor is at its highest. Mentoring relationships are at their best when connections are made between a caring advisor and a mentee who knows that someone is there to help guide them through those real-life decisions.
---
Research shows that one in three young people in the country will grow up without a mentor.
---
MENTOR, The National Mentoring Partnership, is an advocate and resource for mentoring in the United States and a 501(c)(3) nonprofit organization. Their research shows that mentors play a powerful role in providing young people with the tools to make responsible choices, attend and engage in school and reduce or avoid risky behavior like drug use.
In turn, young people with mentors are:
55% more likely to be enrolled in college
81% more likely to report participating regularly in sports or extracurricular activities
78% more likely to volunteer regularly in their communities
More than twice as likely to say they held a leadership position in a club or sports team
The same research shows that one in three young people in the country will grow up without a mentor.
Below, five of the 28 student mentors, all University Honors students, have offered insight and advice from their experience as first-time coaches of the Honors College Mentorship and Coaching Program.
Jump to a student:
Tyreis Gatson
University sophomore Tyreis Gatson, mechanical engineering major, lived this fall in Sierra Hall on campus. He is set to graduate in 2023 with plans to become an aerospace engineer for a forward-thinking space agency.
---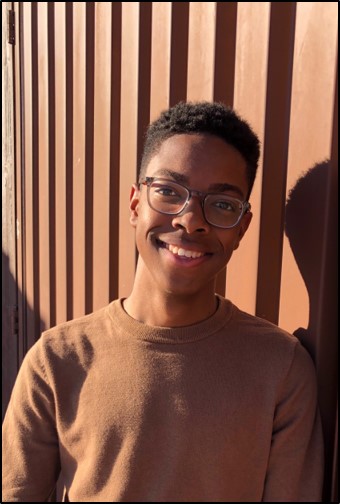 I realized that not everyone has a support system like I had (and still have). I realized that students may want to hold a leadership position or get an internship, but have no encouragement or advice from others. They may have a desire to play a sport, but have no means of paying for the club fees and equipment. Same with college: they may have a desire to attend, but have no means of paying for it, or even of knowing how to apply and be a competitive applicant in general. Even worse, they may have no support system at all. This is why I've made it one of my lifetime goals to share what I've learned throughout the years from my mentors – how to be a leader to others and self, how to seek out opportunities and how to make things happen in the midst of adversity – with other students to help them pursue their own goals and guide them along their unique path.

The first initiative in fulfilling this lifetime goal of mine was joining the Honors Peer Mentorship and Coaching Program to become a mentor for eight talented Honors engineering students. Upon applying to this position, I knew it wouldn't be easy, as I would have to balance all of its responsibilities with my challenging coursework, my weekly running routine, my job creating and teaching engineering lessons, my involvement in American Institute of Aeronautics and Astronautics (AIAA), my active search for professional opportunities and my buzzing social life. Let's just say that time management was my best friend this semester – that is, in addition to the first Honors Pillar: resilience.
At times, I would feel a little overwhelmed with the tasks I had to complete in a given day, so I had to be resilient and remind myself of the reason why I'm at the University, which is to earn my bachelor of science degree in mechanical engineering as summa cum laude in order to be an academically competitive applicant for prestigious aerospace engineering graduate schools. I also had to be resilient when I discovered that I would be playing a vital role in ensuring that the reinvigorated Honors first-year experience course, HON 300, would be ready in time for the semester and that it ran efficiently during the semester. I served on the syllabus committee, which entailed writing the syllabus, creating the final project, uploading all assignments to WebCampus, making class announcements on a need-be basis and grading my own mentees' assignments. It was a lot of work that I wasn't expecting going into the program, but I'm glad I was tasked with doing it, as it forced me to learn time management—an essential ingredient in the recipe for success.
In addition to teaching me time management, the Honors Peer Mentorship and Coaching Program taught me how to be a better version of myself. In prior interactions with my mentees, I would always put on a guise that showed the side of me that was thriving academically but hid the side of me that was suffering mentally. Towards the latter end of the semester, I made the decision to be very transparent with them, letting them know that I tend to internalize the majority of my emotions from a fear of what others might think. Most of my mentees appreciated this level of transparency I shared with them, some even mentioning that they related to me. This cathartic experience finally brought the quote, 'Leaders must be close enough to relate to others, but far enough ahead to motivate them' to fruition in my role of being a mentor.
Due to the pandemic, there has been an advent of digital platforms and resources being created and made accessible to students and faculty members that has ultimately allowed for all of us to stay connected. Since most communication is done via text, email, and video conferencing sites such as Zoom nowadays, it has been much easier to stay in contact with my mentees and orchestrate meetings where we can all convene at an opportune time since we don't have to worry about 'commuting,' per se. Thus, in a way, I would say that the virtual class format has actually benefited the mentoring experience. Now, of course an in-person element would be great to have, as nothing beats traditional face-to-face communication; however, digital communication has undoubtedly allowed for a convenience that face-to-face doesn't always permit, especially when multiple parties are involved.
My favorite part of HON 300 was learning how to better myself as a student, a leader, and as a person alongside my mentees. The range of topics discussed during each weekly class lecture (e.g. channeling the power of LinkedIn to network with other students and professionals, taking care of your mental health, and getting tips on how to write a resume and CV) has tremendously benefited me in said endeavor.
One of my mentees, Amelia Bryan, thanked me for letting her know about the Pack Research Experience Program (PREP), as she was able to secure an internship with Dr. Maryam Raeeszadeh-Sarmazdeh to engineer 'novel therapeutics for selective targeting of metalloproteinases.' In other words, she'll be a freshman with a position in research – now that's unheard of!
Leadership positions, an internship, varsity cross country, a debt-free undergraduate career – these are a few of the more recent accolades I've earned. However, they have not been solely because of me; instead, they have been because of we – my parents, my family, my dad's coworkers, my teachers, my friends; we, as a collective, earned these accolades, and it's all because said individuals served (and still serve) as stewards and formative influences in my life, continuously imparting valuable knowledge, wisdom, and encouragement. Thus, despite none of them formally holding the title of being my mentor, I consider them nothing short of that, as they helped me become both the student and individual that I am today.
Overall, the mentors in my life have led to me becoming the student and person I am today; through becoming a mentor myself, I hoped that I could be a steward and impart all of the knowledge, wisdom, and encouragement I learned from them into my mentees. Reflecting back on this past semester, I can proudly say that I achieved this. Now, I still have a long road ahead of me to becoming the best mentor that I can be, but it's nice to know that the work I have done as being a part of the Honors Peer Mentorship & Coaching Program has paid off so far.
Another one of my mentees, Corrigan Ill, wrote me the following:
It might help you to know that you've been a sort of inspiration for me. Maybe you were putting on a brave face, but every time I've spoken to you, I have found the motivation to get just a little bit more done. I think, 'What would Tyreis do about it? Probably not sit on his ass. I have to make the most out of what I got and get something done.' I really appreciate the time and energy you have given us! Thank you, man.
This message meant so much to me, especially since Corrigan sent it just a short time after I decided to be more transparent with all of my mentees through an email. The fact that I'm making such a positive impact in my mentees' lives warms my heart and makes me feel so appreciated not only as a mentor, but also as a human being.
The final thing I learned from being a mentor as a part of the Honors Peer Mentorship and Coaching Program is that there will be fruits of my labor if I always put my best foot forward.
I highly encourage students to actively seek out mentorship opportunities, whether those opportunities are to be mentored or to be a mentor. From being mentored, one gains a lot of insight and knowledge on achieving their goals and overcoming adversity. From being a mentor, on the other hand, one actively learns how to become a leader and speak into others' lives to assist and guide them on their path – academic, professional and/or personal. I've experienced both sides of the spectrum; needless to say, both have contributed to the person I am today, and I am eternally grateful for that. With that being said, I urge you again to seek out mentorship opportunities if you can; you won't regret it!"
Rachael Roach
University junior Rachael Roach is majoring in neuroscience and plans to graduate in 2022. She plans to attend medical school and pursue a career in medicine.
---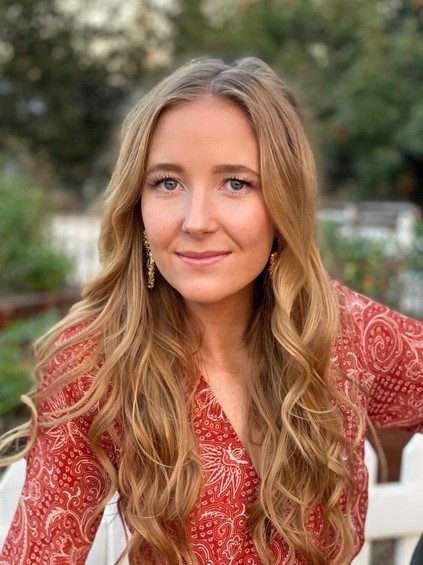 If I was a freshman and was offered a mentor to help me through undergrad, I would have 100% accepted that opportunity. Student mentors are the best way to get an inside scoop on what it's like to be an undergrad. We've been through and are still going through college, so who better to ask than us? Not only that, but I know that one of the main reasons I wanted to be a mentor was so to ensure that my mentees are successful/prepared. Mentors are here to help you. Even if you are an independent student, knowing that you have someone to talk to in case problems arise is comforting. Mentors are an extra level of support that you may not always have, especially during these challenging times.

While having a virtual class rather than in-person did hinder the mentor/mentee experience, I truly feel that we were able to adapt to these challenging times and display our creativity through our efforts to effectively engage with our mentees. I remember two weeks prior to the semester starting, I researched "fun ways to entertain students virtually" and from there, I formulated a list of my own ideas to build off of. This was mainly for the mentor sessions held privately with our own small groups of mentees. While my favorite part of the fall course was the final (because we got to express our gratitude/emotions to our mentees and get feedback for future students/the course itself), my favorite part was the mentor meetings. I held one in-person meeting this semester and had the best time getting to know my mentees. I was able to bond with them and treat them as friends, rather than students, which meant a lot to me, and hopefully to them. I also enjoyed just getting to talk with them and help them with whatever they needed. Each week, they would text me asking questions and I was so happy that they would reach out! It made me feel as though I was actually needed and that meant the world to me.
Here's my mentor speech I gave during the last class – hopefully it will help give you a better idea of our roles as mentors…
Hey everyone, my name is Rachael and guess what? Surprise surprise! I'm also an Honors Peer Coach & Mentor. And I should probably mention that I'm the chair of the syllabus committee for HON 300 as well. So, for those of you who are still curious about what being a peer coach is like, let me give you my story…
First off, I'm a pre-med student. Grades are a big deal, extra-curricular activities are a big deal, shadowing is a big deal… I mean, let's be honest, everything is a big deal. One of my main priorities going into UNR as a freshman was to get involved with research. Science has always been my most favorite subject and to have an impact in the ever-changing world of knowledge was fascinating to me. Needless to say, I did end up holding a position as a research assistant, but I was able to accomplish more than that. Not only have I learned an immaculate amount of information, but I submitted a proposal for and was granted the NURA award and I'm now a co-author of a manuscript that is in the works of a publication. All of this would not have been possible without my enrollment in the Honors College.
After having a positive experience through my involvement in both the Honors College and UNR, I hoped to establish such for incoming freshmen as well, which prompted me to apply for a position in the Honors Peer Mentorship & Coaching Program. As a mentor, I hoped to enrich students in the academic, social, and professional benefits of the Honors College. Being one of over twenty thousand students on this campus can be pretty overwhelming. Trust me, I know! Not only that, but there is so much to do at this university to be involved. Clubs, events on campus, intramural sports, Greek life, gym classes, research, and tutoring positions are only a few of the ever-growing list of opportunities for students here at the University of Nevada, Reno. Overwhelmed? I was too! That's why us mentors are here.
Throughout this year, my job as a peer coach and mentor has been to help students in all aspects of their journey as they complete their undergraduate degrees. No matter their major, I planned to be knowledgeable in their desired subject areas, encouraging in their success, open about sharing my personal experiences, generous in offering advice, organized, and engaging. When my students were stressed or concerned, which they will be at times, I was there to comfort them and reassure them that they can do anything they set their mind to as long as they are willing to put in the hard work necessary. Not only that, but I emphasized key points I felt were contingent upon a student's success (i.e., attending office hours or the tutoring center). Learning from my own mistakes as a freshman, I tried to be open and honest with my students by sharing my personal experiences - both good and bad - to show the mentees that I'm not perfect. Throughout my entire life, I've put a lot of pressure on myself to be that "picture perfect" person, so I wanted to relieve students of that pressure and let them know that it is okay to make mistakes, as long as you learn from them.
Overall, however, I just wanted to be there for my students. I understand that college is a huge transition. It is extremely hard being away from family for the first time, making new friends, starting fresh, being in a new area, taking hard classes, and at the same time, these students (myself included) are still trying to figure out who they are. Having been through that, I wanted to make this transition as easy as possible for these students to ensure they are successful and content. That's why I created a google drive full of resources, spent an entire day creating "Information for You" documents, spent countless hours each week checking in on my mentees and providing them with more resources, started mentoring my students one week before school started, spent 2 hours per mentee creating their four-year plan… the list goes on and on.
I've been asked countless times why I've spent nearly 10-15 hours a week (or more depending on the week) helping my mentees when they may not even use the resources I've sent to and created for them. The answer is: I care. I want these students to be better than I could have ever been. How can I ensure that? By spending numerous hours researching their majors for them, creating their four-year plan with them, and giving them resources and opportunities I had never even heard of until now. To me, the entire purpose of being a mentor is to guide our students and to put forth our best effort to be there for them – socially, academically, and, sometimes personally, as well.
The pandemic has obviously brought unforeseen challenges to this situation. Though my mentees and I could not meet up physically for most of the semester, I stayed in constant communication with them and I found numerous ways that I felt would make zoom meetings both informational and engaging. During such hard times, the freshman need someone who can endure challenges, not only for their benefit and experience, but as an example as well. I have made an effort to show them that even though the odds are stacked against them, they can conquer their dreams with hard work, dedication, and passion.
I know I'm focusing a lot on academic resources and advice but strengthening your personal relationship with your mentees is just as important, if not more. In order to do this, I made a continuous effort to check in on my mentees throughout meetings, over text, and I planned some in-person activities as well. Out of all of these, the in-person group activities were definitely the most fun for both my mentees and I. I remember I had planned an event on campus where we would all just hang out, play games, and eat Port of Subs, my treat. I figured this might last an hour and was genuinely concerned that because of the COVID guidelines, it would be hard to entertain everyone since we were spread out. Needless to say, I had to actually end the event after three hours of talking and just hanging out with my mentees. That day was definitely the highlight of my semester and I felt as though I really got to know my mentees.
After having been a mentor for a semester now, I feel so grateful to have had this opportunity. I've not only been able to help and bond with my mentees, but I've also grown much closer with my honors mentors and the honors staff, who have been so supportive throughout this process.
Caroline Kampschroeder
Senior Caroline Kampschroeder is a dual major in psychology and criminal justice and plans to graduate next spring. Kampschroeder is originally from Overland Park, Kansas and transferred to the University this fall as a fourth-year student. After graduation, she plans to seek a master's degree. She is still exploring the specifics of what master's program but intends to pursue one that supports her passions for working with trauma victims, traveling and making small differences that amount to being a part of a big difference.
Kampschroeder was presented the opportunity to mentor during one of her advising sessions.
---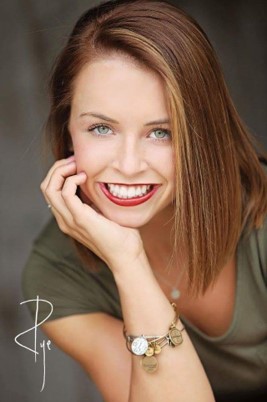 I was extremely hesitant at first because I wondered what I had to offer to freshmen when I was new to the school, too. I realized that is what made my skill set unique. Although, I was new to the University, I was not new to college and navigating a new school with my mentees could be something we tackled together. Therefore, I became a mentor because I wouldn't be where I am without the guidance and help from the mentors in my life and I wanted to be that for someone else.

By being a mentor, I initially wanted to help freshmen navigate their first year of college and be a constant support system, especially during this time. The first year of college can be overwhelming and bring up a lot of identity questions and I wanted to be a part of this journey of growth that my mentees were embarking on.
As I continue to be a mentor, I hope to build relationships that continue to flourish long after their freshmen year. I look forward to following along with my mentees' undergraduate journeys and having them lean on me for support and advice even if I am no longer officially their mentor anymore. This program is a lot more than just a class, it is a way for students to help students and to close the gaps between grade levels by the creation of friendships.
The virtual HON 300 as expected, hindered the mentor experience but I also found that it surprisingly helped it as well. Since it was virtual, it challenged us to get creative in how we connected with our mentees and because we all had the same challenge of navigating this new online modality, I found that this commonality allowed us to build authentic relationships. My favorite part of the fall course was how my mentees sought me out as a friend, and not just their mentor. I enjoyed creating an equal ground with them that resulted in them coming to me for more support and advice, aside from what related to the HON300 course.
I believe that mentorship and volunteer opportunities present opportune moments for individuals to learn a lot about themselves. By helping others, mentorships and volunteer opportunities don't only impact the mentees and volunteer organizations, but they also positively affect the mentors and volunteers themselves. They help build a unique skill set because one is working with a variety of different people that enhances their communication and interpersonal skills. It is also very rewarding to impact someone else's life and be a part of their journey even if it's just a sliver of it in the grand scheme of their life.
Sabrina Jaynes
Sophomore Sabrina Jaynes is a triple major in gender, race, & identity; business management; and economics with a minor political science. She is planning to graduate in Spring 2023.
She plans to continue her education with a master's degree and possibly a Ph.D., with research focused on socio-economic barriers faced by many Americans today. She also hopes to pursue a fellowship to aid with her education, and is considering with the idea of a service term in PeaceCorps.
---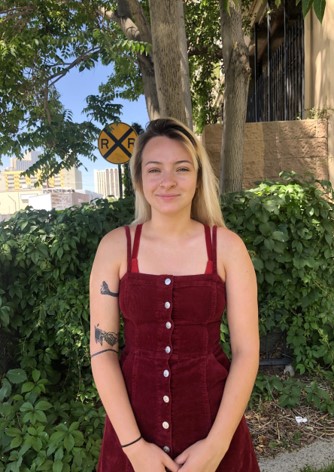 I wanted to become a mentor because I know how vital it is to have a support system always in the background. Even if a mentor and mentee do not become best friends, there is always a place for a mentee to fall back on for questions, advice or help. As a mentor, I wanted to learn about the pathways and challenges that other students face in their journey to better understand those outside my own immediate social circle. It is easy to forget that we all face similar struggles and that there is a mentor out there for all of us.

The virtual class definitely hindered the mentoring experience, as it is incredibly awkward to communicate strictly over Zoom and email. For what it's worth, I believe Kety Luna and the leadership did an excellent job at working under these circumstances and I can only imagine the program will continue to grow from here. My favorite part of the fall course was the various professionals that presented during the Honors 300 class, as I was learning new information along with my mentees!
I believe mentorship (from both the receiving and giving ends) and volunteering are vital parts in being human. In today's age, the human qualities that we possess can often be forgotten, especially in the competitive world of academia, but it is always best to reground one's self and focus on how they can help those around them. By giving your personal time to another, it is easy to remember that these interactions and the relationships that we build is what makes everything worth it. I encourage everyone to look into our local community and see where their own lived experiences and expertise can help!
Deborah Brady
Deborah (Deb) Brady is a junior majoring in biochemistry and molecular biology as well as Spanish literature and culture. She is set to graduate next spring with plans to attend medical school and pursue a career in pediatric oncology.
---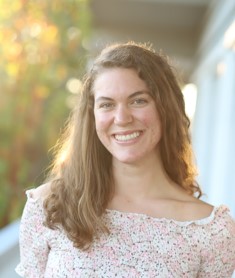 Mentorship is an incredibly valuable opportunity offered by the Honors College. It allows a cycle of students helping students where both the mentor and mentee mutually gain a positive experience. For the mentees they have someone to talk to and ask questions. For mentors, we get to learn how to guide and lead students, be responsible for our actions and set an example for others. I can't think of a better opportunity to get involved in than a mentorship program.

I wanted to serve as a resource to my mentees and support them in their first year of school. With everything being online, it did not go quite as I had hoped. I wanted to build meaningful relationships with my mentees and that is something I aim to do this upcoming semester.
Virtual classes definitely hindered the mentoring experience. Our interactions were limited to the computer screen and the COVID-19 pandemic resulted in some students living in different parts of the country. I enjoyed seeing the students pursue opportunities presented in the class. Whether that is creating a resume, LinkedIn profiles or reaching out and conversing with professors, it was neat seeing them strive towards excellence in their academic career.