Embracing the unknown
Honors College student researcher Rayan Laique discusses his time in the Amazon Rainforest, conducting research under the guidance of Dr. Lora Richards
Chirp, chirp. The buzzing sounds of insects flood the air as I turn off my flashlight and rest for the night. I'm a pre-med student, I thought to myself. A trip to the Amazon Rainforest to do fieldwork for ecology research? What was I thinking? I was so distant from my comfort zone that I was afraid of ever discovering it again. Evolution tells me that a population adapts to its environment over thousands of years, yet I had to do so in a matter of days.
Against all odds, I managed to overcome my fears and even enjoy the opportunity given to me. Throughout the trip, I had the privilege of opening my mind to different cultures and lifestyles while studying a distinct topic in biology that I wouldn't have researched otherwise.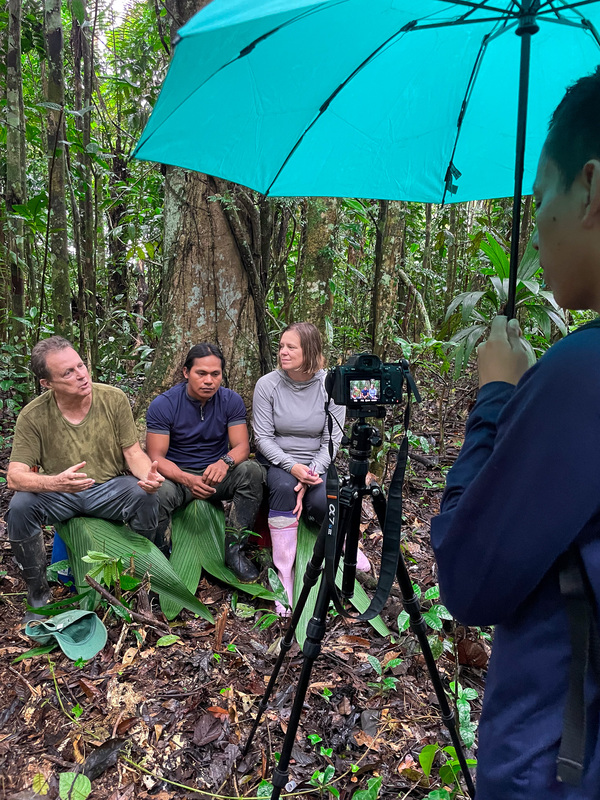 My mentor informed me that we would be working with Amazonian natives from the Kichwa community. What I wasn't told was how dedicated they were to their education and culture. Many of them spoke Kichwa and Spanish fluently, and a few even spoke some English. With a combination of my broken Spanish and their adequate English, we were able to communicate effectively and become friends. I learned that many of them had degrees from universities in areas like petroleum engineering and language studies. In addition, I was surprised to hear that they prefer living in the Amazon Rainforest as opposed to the city. Then, I realized that the Amazon is their home, so they would naturally be more comfortable in the rainforest. On the other hand, some members of the Kichwa tribe enjoy things from our culture and have adapted them into theirs. One member explained his love for photography, and he filmed videos for the research station's website during our stay. We played cards and taught each other new games. Most importantly, their unique perspectives on the Amazon Rainforest helped us understand our research better.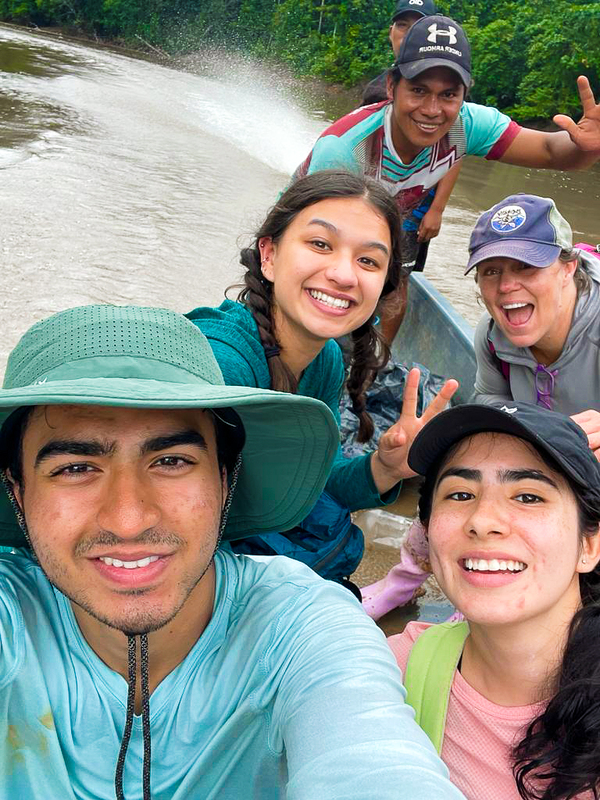 I also have a newfound appreciation for ecology and fieldwork. After being bitten by tropical ants and countless mosquitoes, falling in multiple hidden holes, and sweating profusely throughout the trip, I believe I've earned the right to claim that fieldwork is difficult. Every day, I woke up with sore legs around sunrise, went into the rainforest for hours to perform research, tired myself out, and sweat through my clothes, all just to come back around sunset to a cold shower and dirty laundry I had to wash by hand. Nonetheless, I enjoyed the experience, but I underestimated how strenuous fieldwork is. Furthermore, I learned to value ecology. The research that we were conducting will have large implications for understanding environmental issues in temperate locations. Over the course of the trip, I gained respect for field research and ecology.
As a pre-med student, I can say that this journey has enlightened me to perspectives on different people, interests, and cultures, which will help me comprehend the unique views of patients; but as a person, I can say that the amazing people I connected with and the experiences I lived through are irreplaceable and unforgettable.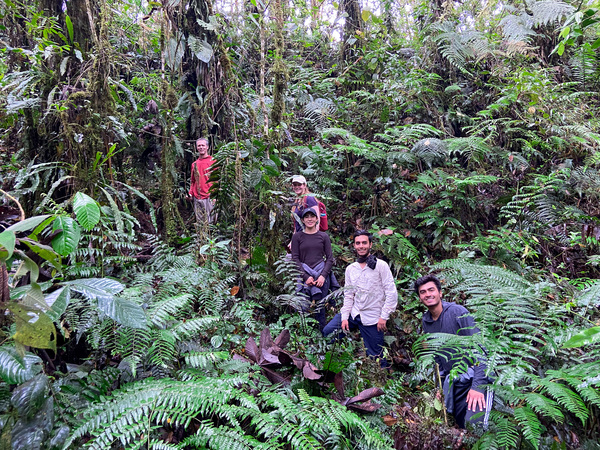 ---
About the author
Rayan Laique is a sophomore studying cellular and molecular biology on a pre-medicine track at the University of Nevada, Reno. He traveled to Ecuador as part of the Young Explorers Program of Nevada. While there, Rayan assisted with chemical ecology research under Dr. Lora Richards.