Exploring the Amazon
Honors College student researcher Paola Miramontes Gonzalez shares her experience conducting research in Ecuador as part of the Young Nevada Explorers Program
As a first-generation female undergraduate researcher, I never imagined I would get the chance to spend a summer in Ecuador. When I first applied to the Young Nevada Explorers Program with the Honors College, I was simply looking for new research opportunities and adventures to further my passion for ecology. Little did I know that being part of this program meant that I would meet a great network of people and find new areas of research I was passionate about.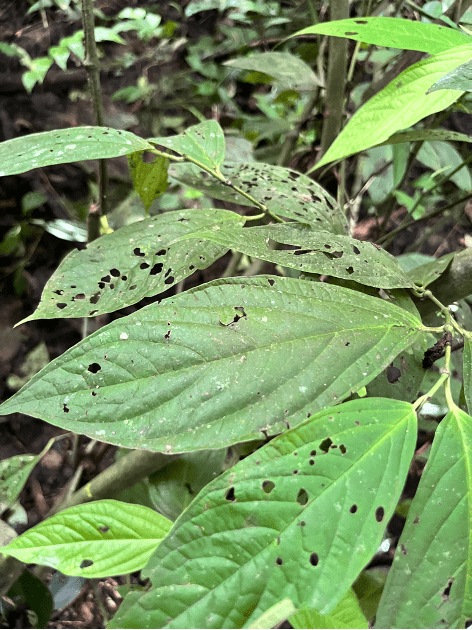 I came across the opportunity of applying to the Young Explorers program through McNair Scholars, a first-generation, low income, and underrepresented college student program that helps individuals who are interested in undergraduate research. Throughout the application process, I noticed one of the options was to work in Ecuador with Dr. Lora Richards who I knew from an Ecology and Population Biology class I took with her at the University of Nevada, Reno. Dr. Richards' research focused on understanding the phytochemical diversity in the genus Piper and looked at the chemical relationship between plants and herbivores, so field work included identifying plant species and searching for caterpillars. Her research piqued my interest and I knew it would be a great way to explore topics I was passionate about. As an Environmental Science and Biology double major I was enthusiastic to travel to the tropics and experience the things I had only learned about from textbooks.

From the second I arrived at the Iyarina Andes & Amazon Field School, I was surrounded by so much biodiversity. I couldn't believe my eyes as everywhere I looked there were different plants and insects I didn't even know existed. I spent those first few days attempting to identify every plant I could and meeting the staff who all had unique and refreshing stories to share. These types of stories furthered my motivation to collect data and learn more about an ecosystem that I knew little about.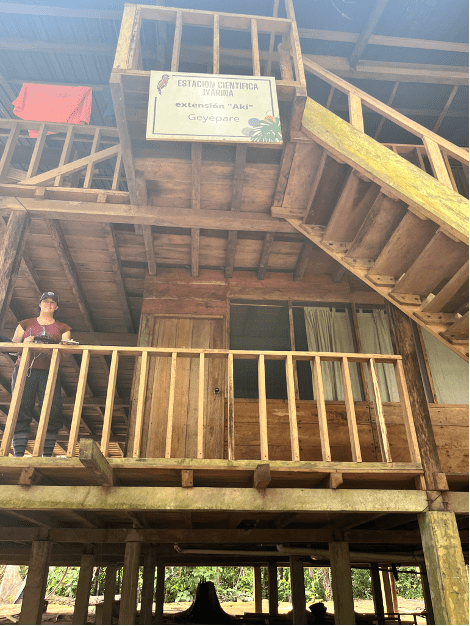 The next step in our journey was to head to another field station where we would spend a week doing field work. The second field station, Geyepare, was located by the Curaray River within the Waorani Nation. In order to reach this field station, our research team traveled seven hours down river by canoe. This was an unforgettable experience as I couldn't keep my eyes off of the huge trees as tall as skyscrapers and the sounds of monkeys that roared when we passed by. And just when I thought I had seen it all, the sun started to set and the stars came out. There was darkness all around but the sky was lit up by a galaxy of stars.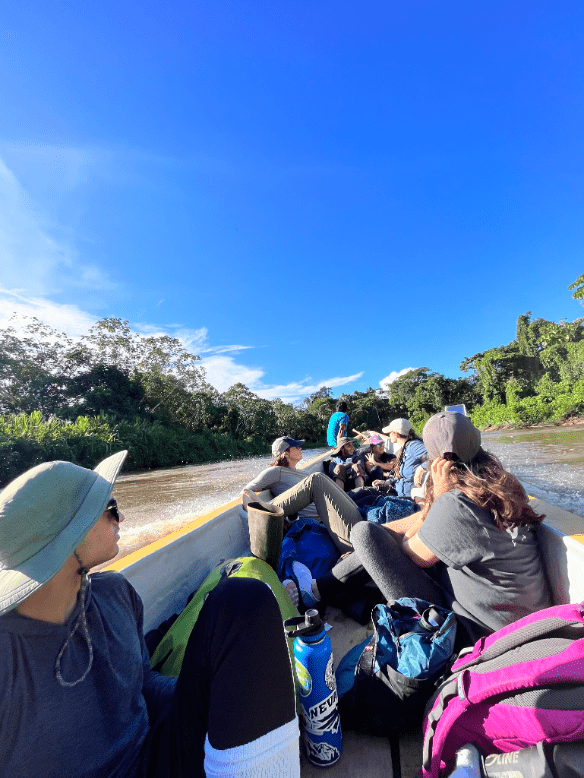 Once we arrived at the field station, we spent the next few days hard at work identifying Piper and caterpillars of all shapes and sizes. After doing field work we had time to relax which we spent jumping into the river, playing card games, and learning to speak Kichwa and Waorani. Even though everyone spoke different languages, we bonded over meals and understood each other through laughs and jokes. This once in a lifetime experience is one that I will never forget.
After two weeks of pure fascination with every person I met and every place I visited, it was extremely difficult to say farewell to Ecuador. As I start my final year at the University of Nevada, Reno I look forward to sharing everything I learned from this experience and all the fond memories I have. This trip helped me solidify my plans on getting a Ph.D. in Environmental Science once I graduate and restored my passion for learning about distinct ecosystems and cultures. I am so thankful I had this opportunity as well as all the research mentorship I've received from the Honors College, McNair Scholars Program, and Dr. Lora Richards.