Into Africa: The remote Kunene Region and the Skeleton Coast
Keep up to date with Geography Department Chair Jill Heaton's travels to study lizards, tortoises and snakes of Namibia, Africa.
After being in Namibia for less than 24hrs we were invited along for a once in a lifetime expedition to the remote Kunene region of Namibia - the ecoregion is Kaokoveld, a coastal desert. The Kunene is the homeland of the indigenous Himba peoples of Namibia and Angola. We quickly outfitted our Land Cruiser with new tires, acquired five 20 liter Jerry Cans (we were over 1000km without access to diesel), shopped for food, borrowed some tents and took off at 7 am the next morning. We were a caravan of 21 persons, six outfitted Toyota Hilux 4x4 'bakkies' and our own Land Cruiser. Follow our remaining adventures in real time as logged by our Garmin InReach Satellite Communicator.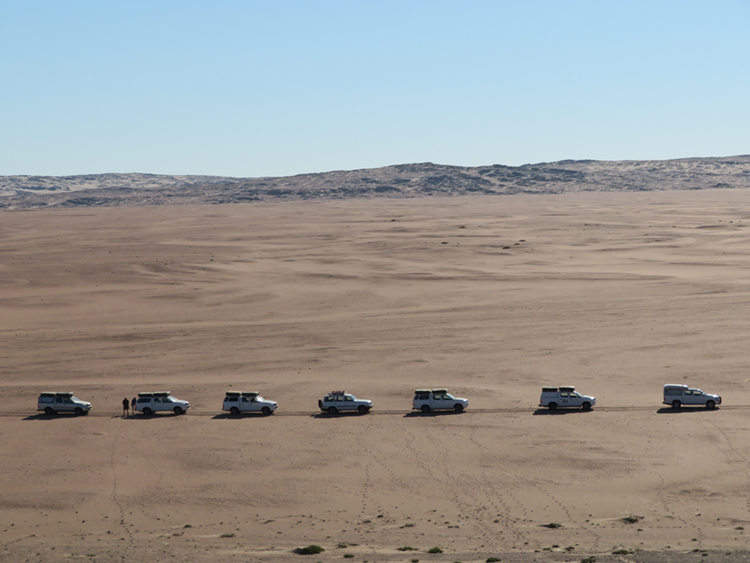 The Kunene is one of the least explored regions of Namibia; it is not accessible some times of the year. We logged 20 reptile species, including a Mozambique Spitting Cobra (commonly referred to as a Zebra Snake). We originally misidentified it as a non-venomous Kunene Racer (a zebra snake mimic), although we treated it as a spitting cobra at all times until we got the ID right. It was, in fact, a disappointing misidentification, as there are only two known localities for the Kunene Racer. The geography took us from rugged mountains, through open savanna grasslands, through the sea of sand dunes of the Skeleton Coast and eventually to the sea itself - the cold Atlantic Coast. The San refer to the coast as "The Land God Made in Anger". The Portuguese, the colonial influence in the Angola to the north, "The Gates of Hell". Jon and I, on the other hand, referred to it as "One of The Coolest Place We Have Ever Been".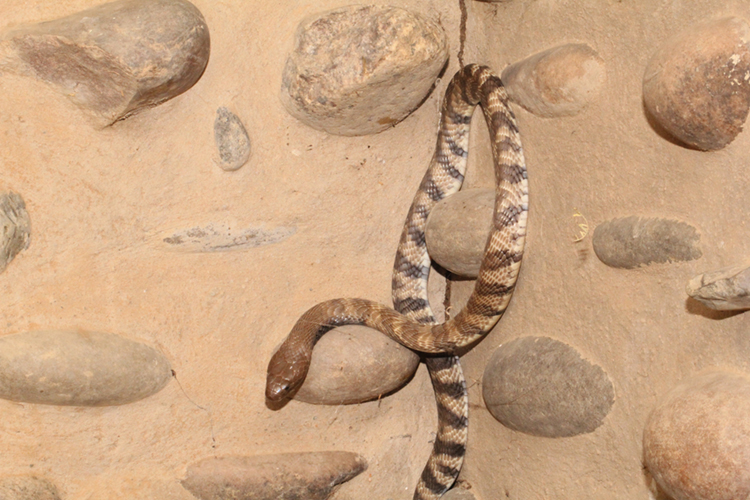 We spent a great deal of the 3000km trip in 4x4 high, and even 4x4 low. We crawled up and down rock canyons, raced over sand dunes, totally destroyed one of our brand new tires, repaired a torn fuel line on another vehicle, changed three additional flats, dug, pushed and pulled (with the Land Cruiser) vehicles out of the sand, stood in fairy circles, slept under the fuel moon along the hot and humid banks of the Kunene River, shivered in the cold coastal wind, were damp under the heavy morning fog that the region is so well known for, and ate a lot of sand for dinner.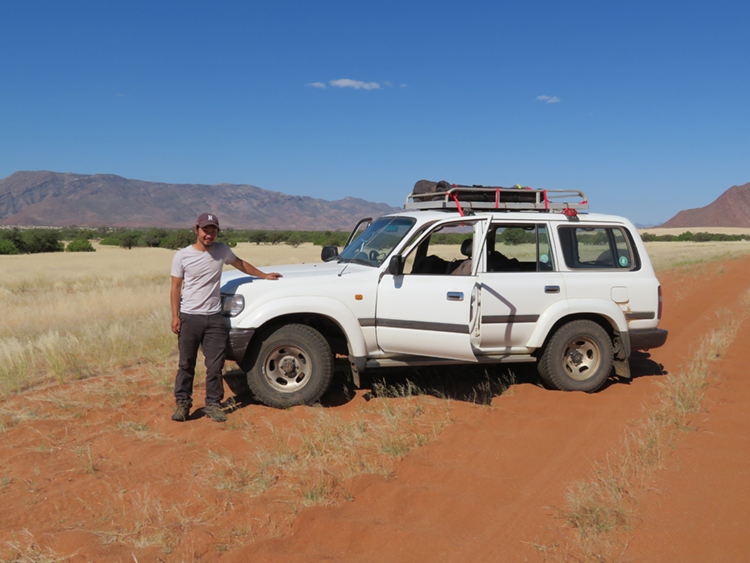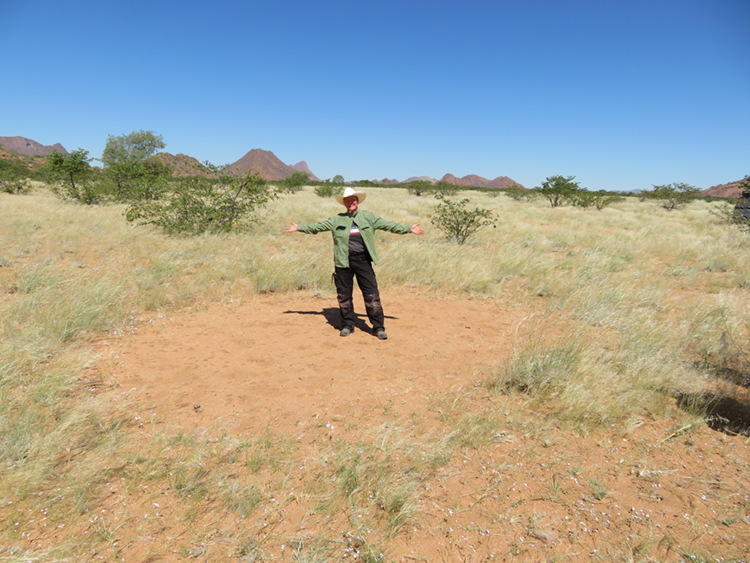 After a day of recovery, laundry, shopping, tire repair, etc. we took a short game drive on Saturday and saw two White Rhinos!