Touched Landscapes at the Front Door Gallery
August 10, 2023 through September 25, 2023
Anushka Peres, Where the Water Was from the series Touched Landscapes, 2023.
This multi-media installation by artist Anushka Peres proposes a multitude of possibilities for a reimagined landscape.
Guillermo Bert: Groundwork
September 5, 2023 – January 7, 2024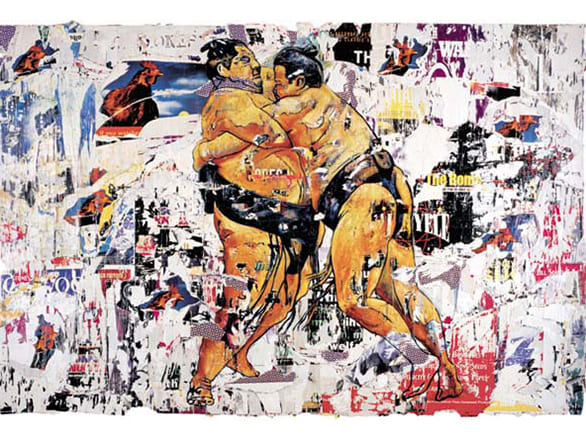 Guillermo Bert makes artworks that explore the endurance of immigrants who have left their home countries behind. In his multi-media and conceptually layered works, Bert addresses the ways in which colonization and capitalistic systems contribute to cultural displacement and the loss of Indigenous identities, traditions, and religions. Bert was born in 1959, raised in Santiago, Chile, and left his home country in the early 1980s before immigrating to Los Angeles in 1981.
A companion exhibition featuring Guillermo Bert's work will be on view at Nevada Museum of Art from August 26, 2023 - January 14, 2024.
Layer Upon Layer
September 5, 2023 through January 7, 2024
William Weege, All American, Serigraph, 1976, Collection of the Lilley Museum of Art.
Artists throughout history have often used found objects, scraps, and even garbage, to tell stories in their work. This use of non-traditional media may have come from material necessity, or as a critique of traditional methodologies in art making. This display of works from the Lilley Museum of Art permanent collection traces the lineage from the Surrealists to contemporary art practices, where artists use collage in creative, political, and sometimes subversive ways. View this exhibition in the back section of the main floor exhibition space.