EMBA Recent Cohort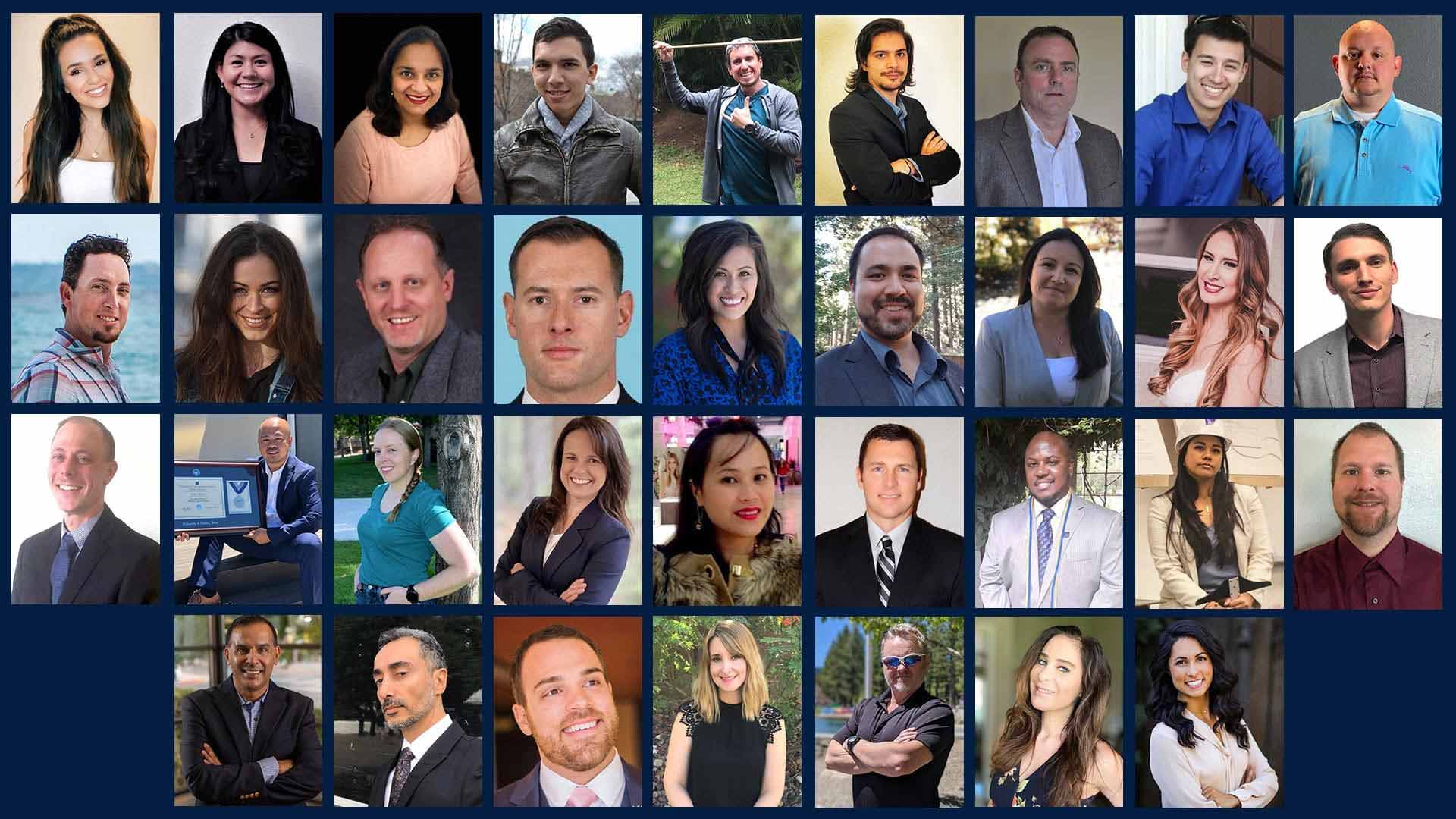 Congratulations to the 2020 Graduating Class of the University of Nevada, Reno Online Executive MBA Program
The commencement of the 2020 graduating class of the University of Nevada, Reno Online Executive MBA program was held via Zoom on August 15, 2020. This is the eighth graduating class and celebrated 34 graduates. The 2020 graduating class has impressive credentials that show the strong reputation, quality and diversity of the program:
The cohort included students from Arizona, California, Canada, Colorado, Florida, Michigan, Nevada, and South Carolina.
The cohort had an average of 14 years of work experience.
Thirteen of the students started the program with Graduate or Professional Degrees, including a Doctor of Dental Surgery, two Medical Doctors, two MS Mechanical Engineering, MS Biotechnology, MS Geographic Information Systems, Master of Public Administration, MS Dental Hygiene, two Certified Public Accountants, and two licensed Professional Engineers.
Three Veterans
Sample of graduate professions: Neurosurgeon; Medical Affairs Leader; Engineers - City, Software, and Mechanical; Product Line Manager; Portfolio Analyst; IT Director/CIO; Captain; Assistant Coach; Pastry Chef and Owner; Automation Scientist; Regional Transportation Manager; Director of Enterprise Solutions; Senior Project Managers; Human Resources Manager; Director of Finance; Accounts Executive; Director of Audit and Assurance Services
Sample of graduate employers: General Electric; Walmart; Intel; U.S. Army Reserve; Caesars Entertainment; United Parcel Service; Logigear Corporation; Barrick Nevada Cortez Mine; Abbott Laboratories; Nevada Neurosurgery; Affinity Gaming; Washoe County School District; IGT; State of Nevada
This cohort wants you to know…
"This program not only changed me, but changed and improved the relationships I have with everyone around me. Throughout the program, I was able to learn and apply directly what we discussed as a group into my day to day management operations. I became a better leader for my team at work and became a better leader for my family at home. I've grown vastly over the past 2 years professionally and personally. This has been the best educational experience of my life." - Denny Nguyen, VP of Services Delivery for LogiGear Corporation
"Overall outstanding course. Broad. Engaged. Well structured. Solid core. Gave me confidence and expanded my skillset. What's not to like?" - Dr. Sekhon, Nevada Neurosurgery
"This program has helped me to gain the skills necessary to make informed financial and marketing decisions in my job. It has provided me with confidence and the educational backing to sway my peers and managers to consider my proposals."
Congratulations, EMBA Class of 2020!