Aizuri Quartet
Song Emerging
Wednesday, November 16, 2022
7:30 p.m. at Hall Recital Hall
Song Emerging
The winners of the coveted Cleveland Quartet Award for 2022, the Aizuri Quartet will delight us with a bold program blending the old and the new!
The Aizuri Quartet has established a unique position within today's musical landscape, infusing all oftheir music-making with infectious energy, joy and warmth, cultivating curiosity in listeners, and inviting audiences into the concert experience through their innovative programming, and the depth and fire of their performances.
The performance
Tanya Tagaq
Sivunittinni (2015)*
Sivunittinni was commissioned for Fifty for the Future: The Kronos Learning Repertoire, a project of the Kronos Performing Arts Association. The score and parts are available for free at kronosquartet.org.
Joanna Newsom
Bridges and Balloons
"The Aizuri Songbook"
(arr. Christina Courtin)
Robert Schumann
String Quartet No. 1 in A minor, Op. 41 No. 1
Franz Schubert
Der Lindenbaum from Winterreise, D. 911
(arr. Michi Wiancko)
Clara Schumann
Ich Stand in Dunkeln Träumen
(arr. Karen Ouzounian)
Claude Debussy
Romance: Voici que le printemps
(arr. Miho Saegusa)
Cécile Chaminade
Ronde d'amour, Ah! Si l'amour prenait les racines
(arr. Lembit Beecher)
American Traditional
Working on a Building
(arr. George Meyer)
Anna Roberts-Gevalt
After Lester
Elizabeth Cotten
Freight Train
(arr. Karen Ouzounian)
The artists
Karen Ouzounian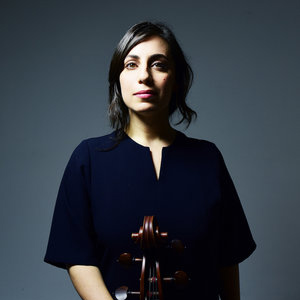 Described as "radiant" and "expressive" (The New York Times) and "nothing less than gorgeous" (Memphis Commercial Appeal), cellist Karen Ouzounian leads a multi-faceted career as a chamber musician, soloist, collaborator and composer. Winner of the S&R Foundation's Washington Award, she is at home in diverse musical settings and sought-after for her open-hearted, passionate and vibrantly detailed approach to music-making.
Miho Saegusa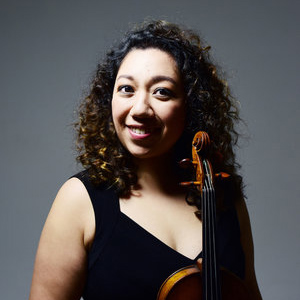 Violinist Miho Saegusa, a versatile chamber musician and orchestral leader, has built a multifaceted career that allows her to cherish the spirit of collaboration. Her passion for chamber music was ignited and nurtured through memorable summers at the Marlboro Music Festival, Ravinia Steans Institute, and Music@Menlo as well as on tours with Musicians from Marlboro. During these summers she had the opportunity to collaborate with venerated musicians such as Mitsuko Uchida, Richard Goode, Arnold Steinhardt, David Soyer, and Miriam Fried.
Ayane Kozasa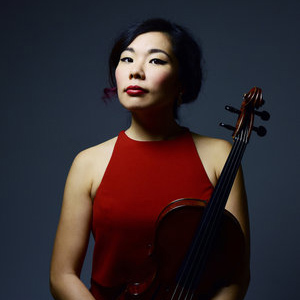 Hailed for her "magnetic, wide-ranging tone" and her "rock solid technique" (Philadelphia Inquirer), violist Ayane Kozasa is a sought-after chamber musician, collaborator, and educator. Since winning the 2011 Primrose International Viola Competition—where she also captured awards for best chamber music and commissioned work performances—Ayane has appeared on stages across the world, from Carnegie, Wigmore, and Suntory Hall to Ravinia, Aspen, and the Marlboro Music Festival. She is a passionate advocate for the expansion of viola repertoire, and has commissioned multiple new works featuring the viola, including "American Haiku" by Paul Wiancko and "K'Zohar Harakia" by Judd Greenstein.
Emma Frucht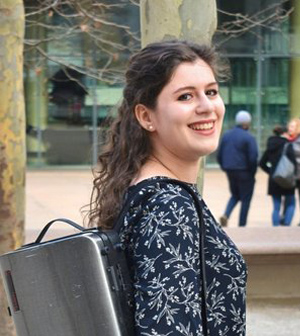 Violinist Emma Frucht's favorite way of communicating with the world has been music for as long as she can remember. A native New Yorker, she grew up in a musical family. Her mother is a violist, her father plays violin and piano, and her two younger sisters play cello and violin. Ms. Frucht completed her undergraduate studies at Harvard University, majoring in Art History with a focus on Modern and Contemporary Art. Upon graduating from Harvard, she received the Robert Levin prize for excellence in musical performance. Ms. Frucht earned her Master of Music degree from the Juilliard School as a Kovner Fellow, studying with Naoko Tanaka and Daniel Phillips. Her other primary teachers include Lynn Chang, and Louise Behrend.