NevadaToday
Updates on full in-person operations on July 1 During the next few weeks as our preparations for the fall semester shift into high gear, our numbers on campus will surely grow.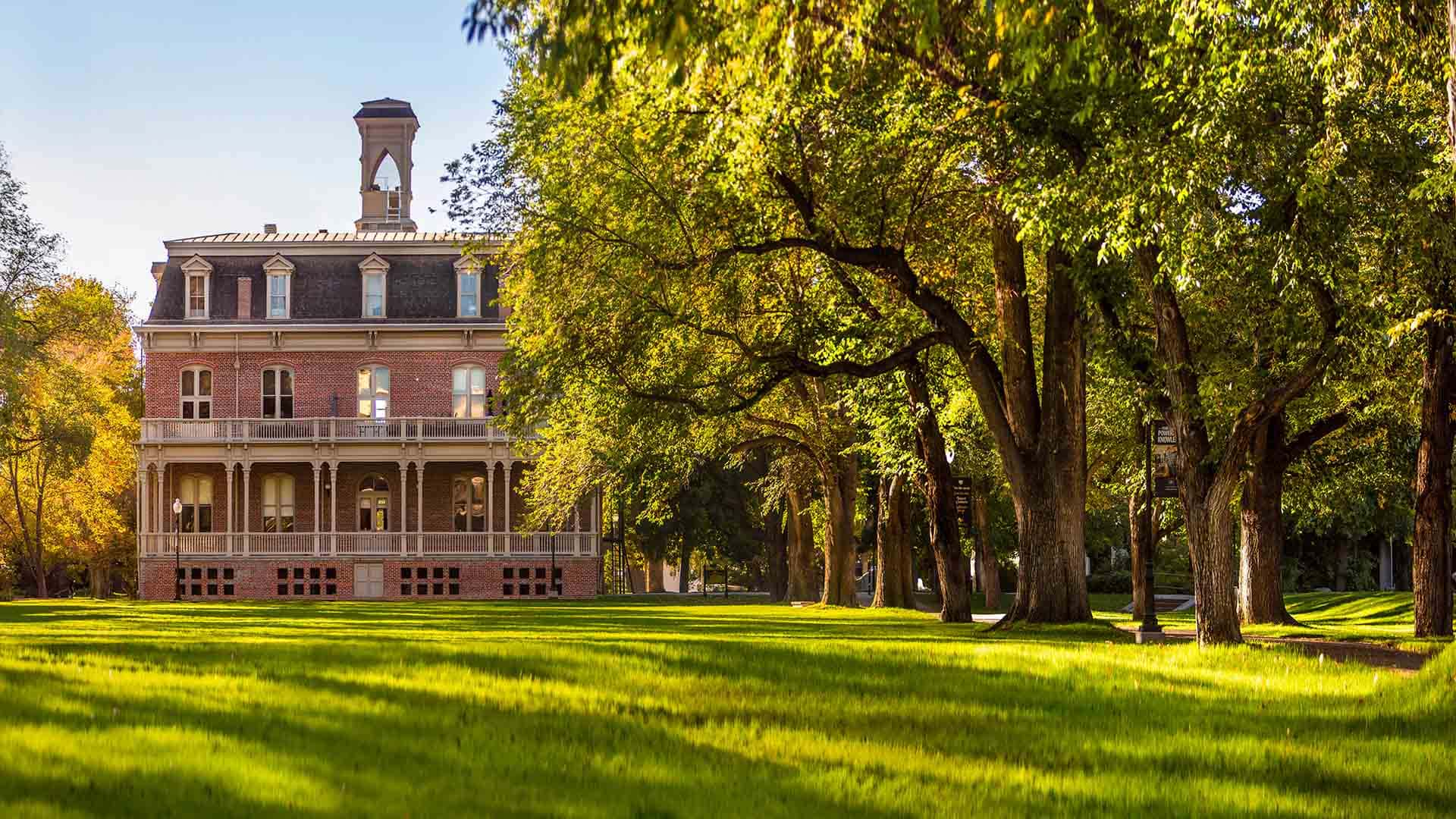 Updates on full in-person operations on July 1
During the next few weeks as our preparations for the fall semester shift into high gear, our numbers on campus will surely grow.
June 24, 2021
Dear Wolf Pack Family,
Thank you for your continued support of our Wolf Pack. I hope this message finds you, your family and friends safe and healthy.
Since March 2020, when the University first mobilized in response to COVID-19, the operations of our University have never ceased. This has been due to the effort put forth by every person at our institution. We all need to be extremely proud of this work, while acknowledging that it hasn't been easy. We have reached a more optimistic time now because of your continued work, and the many sacrifices the Wolf Pack Family has made to position us for continued success.
There have been many questions regarding the University's resumption of full in-person operations on July 1. Throughout the course of the pandemic, there have been individuals whose work has necessitated a continuous in-person presence. And, we have had many individuals who had been working remotely return to their on-campus offices and workspaces. Thank you all for your efforts to make our students' experiences the best they could be.
We continue to make all the preparations necessary for an in-person campus educational experience for our students when the fall semester begins in August. The pandemic has highlighted the significant value of effectively delivering the in-person services needed and wanted by our students. Student success is at the core of our institutional mission.
The University Administrative Manual was updated this week, following consultation and endorsement by the Faculty Senate, to better reflect the realities we face as we transition from alternative operations. The University's Remote Work Arrangement (RWA) Policy reflects our core institutional belief that we will continue to provide "majority in-person educational experiences and degree programs for our students," while also providing flexibility in the future determination of Remote Work Arrangements.
The RWA policy notes:
An RWA is a non-traditional working arrangement that maintains without disruption the University's teaching, research/scholarly/creative/entrepreneurial, service and/or business needs.
Units must ensure needs are met when considering an RWA request.
Adequate supervisory contact and/or employee accountability must be achievable and maintained.
An RWA must not adversely affect the services provided to students, the unit, other operating units, coworkers or the public.
The quantity, quality and timeliness of employee work must be maintained.
RWAs are not appropriate for all positions, job functions, educational objectives or business needs.
Likewise, RWAs may only be appropriate at certain times of the academic or fiscal year.
The policy pertains to all University employees whose core job functions may be performed at the same level through an RWA as would be on campus.
Employees interested in an RWA should discuss eligibility and options with their immediate supervisor.
Approved RWAs will be effective as of January 1, 2022.
There are several types of RWA's available: Temporary Remote Work Location (10 or fewer days), Hybrid Remote Work Arrangement, Remote Work Location.
There are other key considerations contained within the policy, including work hours and attendance, equipment and personal equipment, records and data, performance and accountability and more. I highly recommend that any individual who needs more information read the Remote Work Arrangement Policy thoroughly.
To help explain and answer any questions related to the policy, Human Resources will be holding a Remote Work Policy Information Session on Tuesday, June 29 at 9 a.m. via Zoom. Please register if you are interested in attending.
We have also received many questions regarding parking as we approach July 1. If you need a parking permit between now and the start of the fall semester, it is recommended that you purchase a summer permit for $69. The permit will allow parking in the Yellow 1 zone, located within the Sierra Street Parking Complex through August 14. If you purchase a 2021-22 parking permit, you will receive the new permit prior to the summer permit expiring. Please contact Parking Services for additional information.
During the next few weeks as our preparations for the fall semester shift into high gear, our numbers on campus will surely grow. We must continue to encourage our co-workers, our colleagues and our students to get vaccinated. The Student Health Center offers free vaccinations for our students, faculty and staff, as well as COVID-19 testing.
We have made tremendous progress. Let's continue to look out for one another, encourage vaccinations and demonstrate the type of understanding that is such an integral part of the Wolf Pack Way.
The more we work together, the more we can achieve. I look forward to seeing you on campus.
Go Pack!
Sincere regards,
Brian Sandoval
President