NevadaToday
A Curious Collection The Museum of Natural History Combines Research and Outreach in its Eclectic Space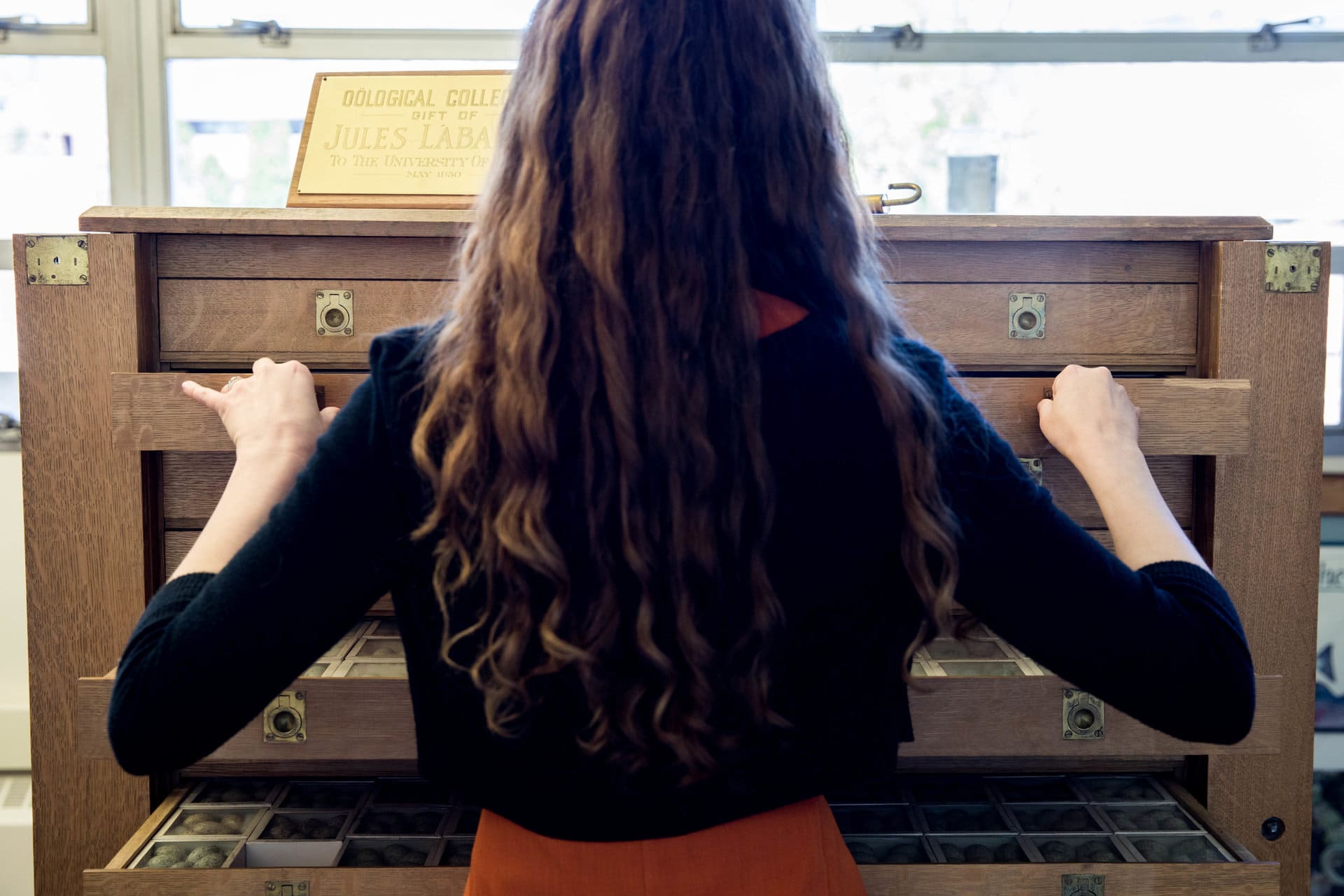 A Curious Collection
The Museum of Natural History Combines Research and Outreach in its Eclectic Space
It's a curious and eclectic space even before you start opeing the drawers
Row after row of green industrial cabinets line the back room of the Museum of Natural History at the University of Nevada, Reno. All types of taxidermy (some good, some more…experimental) are mounted on the walls and perched on any available counter space. Out front, delightful exhibits about Nevada plants, bugs and animals are on display beside cages of live beetles and reptiles placed at kid's-eye level. A large fish tank filled with White Sturgeon and baby Lahontan Cutthroat Trout bubbles in the corner. It's a curious and eclectic space even before you start opening the drawers. The Museum houses an impressive collection of preserved plants and animals from Nevada dating as far back as 1851. There are drawers filled with hollowed-out hummingbird eggs, jars full of now-extinct fish and folders packed with pressed plants, all meticulously categorized, dated and preserved.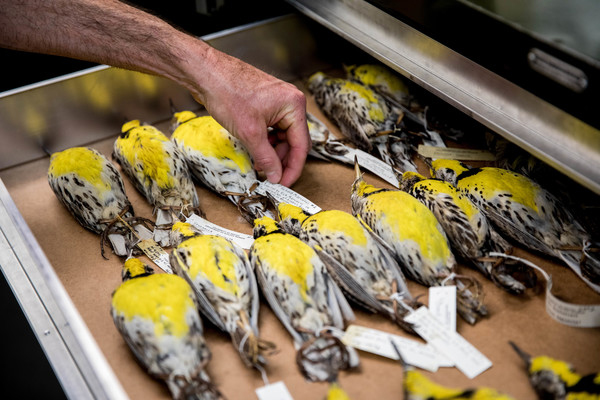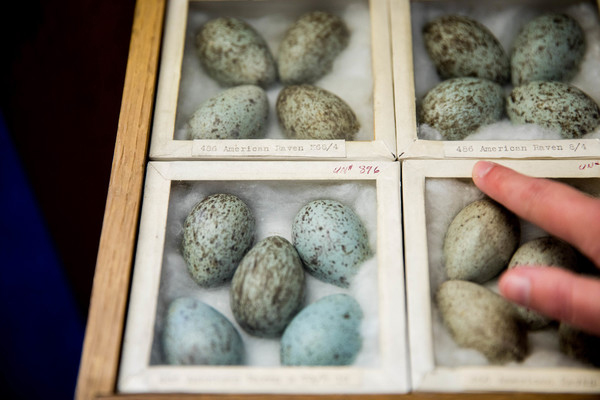 The University amassed these objects over time for use in teaching and research, but in the 1980s the animal collection was put into storage about a 25-minute drive north of campus. That is where it remained until Chris Feldman, biology faculty member in the College of Science and de facto caretaker of the collection, invited Beth Leger, faculty member in the College of Agriculture, Biotechnology and Natural Resources to visit the storage unit, appropriately on October 31, 2013 – Halloween night.
"It was the world's creepiest space, but the collection was spectacular," Leger said. "For me, seeing a mason jar full of desert pup fish was notable. There are around 100-300 of these animals in the wild, and this jar holds hundreds of them, preserved."
The two dug through the storage space, with Leger in awe of the collection but disheartened by its current state.
"We decided that night that to have these objects live isolated in a warehouse out in Stead was not okay," Leger said. "There's been so much work put into this collection that we knew we needed to share this with both the scientific community and the general public."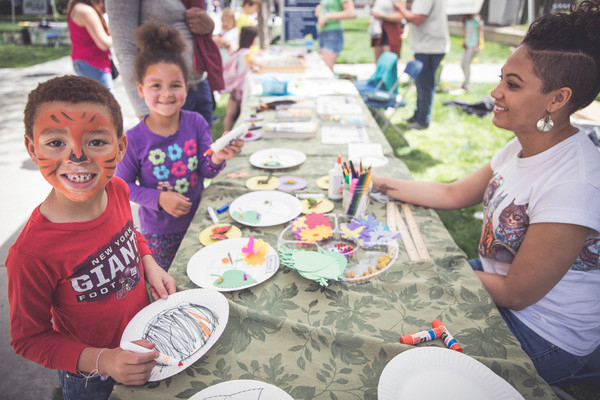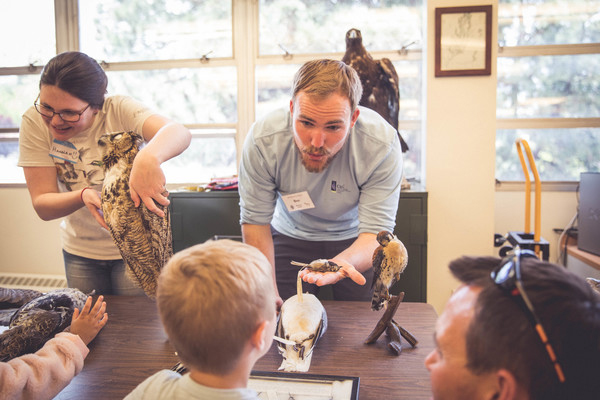 Bringing the Museum to Life
The two began formulating a plan for bringing the collection back to campus and starting a museum. They rallied a cohort of graduate students to help transform an unused corner on the third floor of the Max Fleishmann Agriculture building into the public museum space and research center. With University support for space but little to no funding at this point, creativity was of the utmost importance.
"A lot of our public things were sort of begged, borrowed or patched together creatively from different museums and collections on campus," Leger said. "Our graduate students really had the vision for what it could look like, and we just empowered them to make these beautiful displays. We were really impressed with what they came up with."
Upon opening the Museum, the two realized just how big of an impact this collection would have on the community.
It was wall to wall people. Parents and kids were oohing and ahhing at everything.
"We were supposed to have a soft opening where only people from the University would come, but instead hundreds and hundreds of people came – we lost count," Feldman said. " It was wall to wall people. Parents and kids were oohing and ahhing at everything. I realized this is a big deal, people love this stuff."
News of the new museum spread quickly. Today, in addition to being open to the public daily, the museum hosts about two classroom tours a week, summer camps in the summer, participates in off-campus outreach events and is packed with squealing kids holding snakes during the University's annual Day at the Museum spring event.
"We bring in all sorts of kids from all walks of life," Leger said. "They meet graduate students, people who look like them who are doing science. It's not scary, and it's friendly people who love plants and animals."
"We are demystifying science," Feldman said, "helping kids realize, 'Wow, I could come here; I could do this.'"
The Research
Soon after opening the Museum doors, Feldman and Leger went to work on securing a National Science Foundation grant to fund the preservation of the collection. The barely up-and-running museum was vying for a very competitive award from a national institution. They were up against much larger and more prestigious museums, but Feldman and Leger were hopeful.
"We have the world's largest collection of desert pup fish," Feldman said. "We have preserved specimens of four other extinct fish species. People will contact us asking if they can study our specimens, and we were able to say yes."
When something is extinct, you're not going to ever going to go get it again. And if it is in a jar in storage and no one can look at it, what is the pont?
"That's how we got the funding from NSF – highlighting the irreplaceable nature of the collection," Leger said. " When something is extinct, you're not going to ever go get it again. And if it is in a jar in storage and no one can look at it, what is the point?NSF really recognized the uniqueness of this collection."
Feldman and Leger's confidence in the importance of the collection was validated not only by being awarded the NSF grant, which Leger calls "truly one of the happiest days of [her] professional career," but also by the research that began to flood out of the Museum.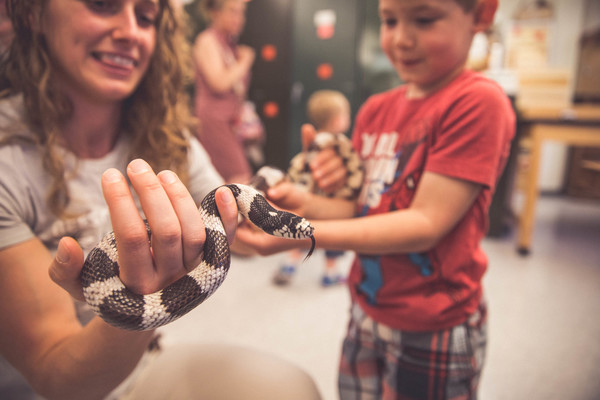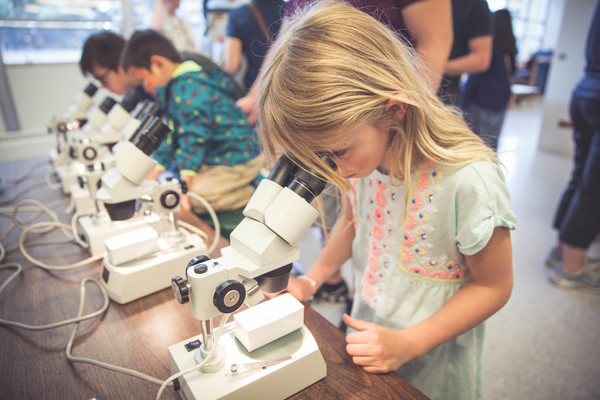 In 2017 biology professor Dick Tracy along with his graduate student Michelle Gordon classified three distinct new species of toads in Nevada by comparing them to the toads in the museum's collection. Graduate student Angela Hornsby in Marjorie Matocq's lab used the Museum's wood rat collection to study the morphological evolution of the mammals and was able to show how they changed in shape and size over time depending on where they lived. Graduate students and professors across many disciplines use the collection as an integral part of their research, agency biologists visit from all over the West to study the rarities at the Museum, and for wildlife management and habitat restoration in Nevada, the museum serves an important role.
"You can think of the museum as like a library, but it's full of biological diversity instead of books," Feldman said. "It is very validating to get that outside stamp that this collection matters."
The Museum of Natural History is supported by the College of Science and the College of Agriculture, Biotechnology and Natural Resources, and the interdisciplinary graduate program in Ecology, Evolution and Conservation Biology. As the only museum of its kind in the state, it is a unique and important resource for understanding Nevada's natural heritage. It has been up and running for 5 years now, and it continues to gain momentum as both a space for community outreach and as a valuable resource for teachers and researchers.
At a time when other institutions are stepping away from collections, we are really just filling that niche
"There's so much momentum in all of these collections," Leger said. " At a time when other institutions are stepping away from collections, we are really just filling that niche. If you're going to be doing organismal science in this state, the University is the place. If someone is going to be working with collections, this is where they will come."
Feldman and Leger's conviction in the value of the Museum has been the driving force of its success. They have high hopes for the future of the museum, all rooted in the belief that what they are doing was, is and will continue to be important.
"We are incredibly grateful to the researchers that, over a hundred years ago, understood why building this collection was important," Feldman said. "The Museum is our way of honoring their work and making sure it is put to good use."