Last month, ten students on the Mackay Muckers Mining Team traveled to Australia to compete in the International Collegiate Mining Competition, and the women's team took first place overall and won first place in four of the seven events in the Women's Division Mining Games.
The Mackay Muckers team practices traditional mining techniques like those used in Virginia City during its heyday. The women's team placed first in the following events: hand steel, track stand, gold pan (with the fastest time overall across all divisions) and jackleg. They placed second in swede saw and mucking, and third place in survey.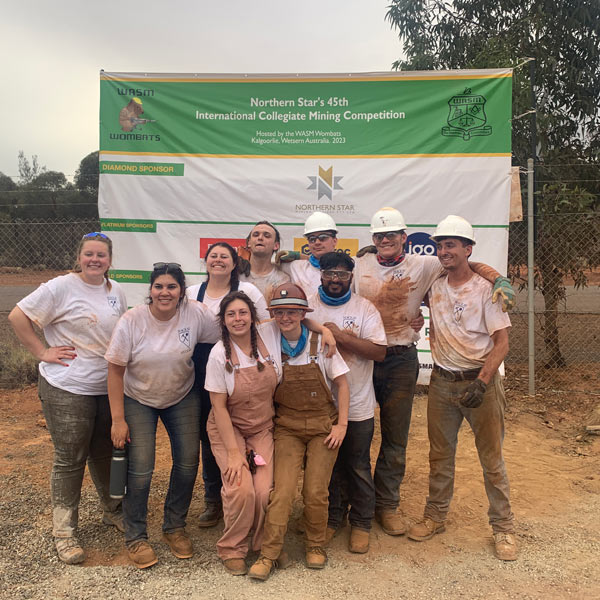 "I am so proud of both the men's and women's teams for how well the competition went as well as their level of commitment to the team," said Mackay Muckers Mining Team President Natalie Rubio, who joined the team last year.

The men's team didn't place in any of their events, but Rubio points out the entire team was brand new and none of the team members had competed before.

Besides participating in the competition, the Muckers spent some time exploring Australia's mining industry. They visited several mines on tours, including some mines with autonomous equipment. They also visited the Perth Mint, several museums and other places of interest.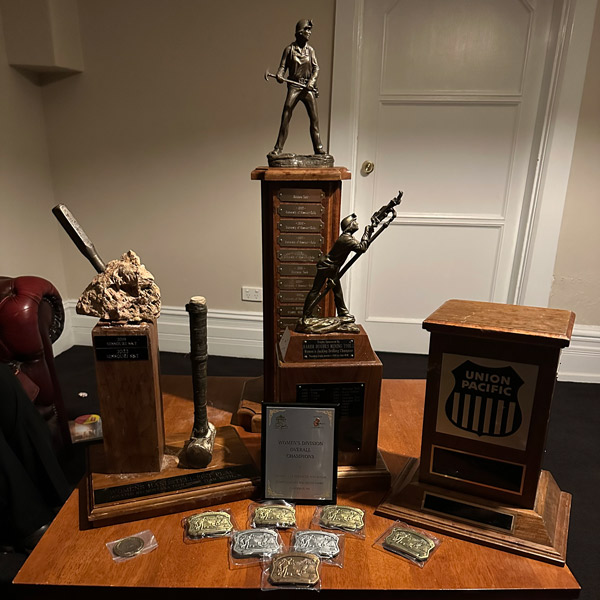 Rubio said she enjoyed seeing how Australia's mining industry compares to the U.S. mining industry, but that her favorite part of the trip was networking with people from all over the world who participated in the mining games.

The students were joined on the trip by Mackay School Director Annie Huhta and Mackay School Lab Manager John Leland.

The team was lost during the pandemic when students were unable to practice the techniques. All the students who had competed before the pandemic graduated, and the students had to build the team from the ground up. The competition was hosted by the Mackay Muckers in 2019.

Below are the full rosters for each team.
Women's Team:

Natalie Rubio
Karlee Bolle
Gillian Hammons
Katie Nicholes
Kayla Anderson

Men's Team:

Duncan Brown
Rafael Echeverria
Luke Andersen
Sean Morton
Tahmid Kawsar