There are many moving parts to the transition of Sierra Nevada University into the University of Nevada, Reno. Each institution has been preparing both physical and virtual spaces for this change. The latter work involves migrating content from thousands of web pages that will be taken offline as part of this process. While many of these efforts look to the future, teams in the University Libraries are also taking steps to ensure that the online legacy of Sierra Nevada University is preserved even after the transition.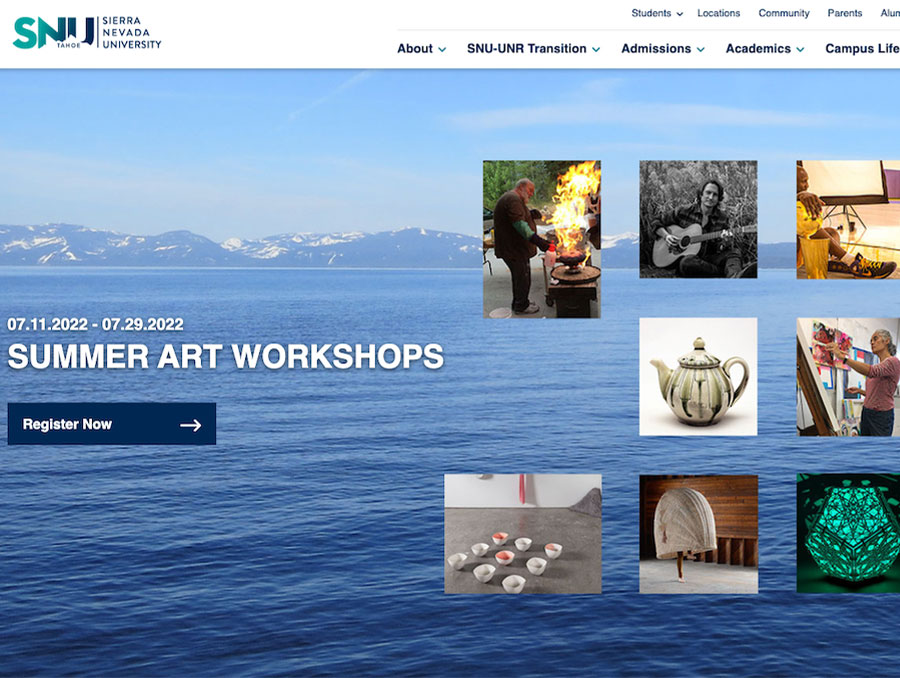 Over the past several months, the Libraries have taken steps to capture several websites related to Sierra Nevada University: Sierra Nevada University at Lake Tahoe, Sierra Nevada University Eagle's Eye, Sierra Nevada University MFA Interdisciplinary Arts, and Sierra Nevada University Athletics. Using web-archiving technology, these teams have captured the content of these sites in a way that will give alumni or other interested stakeholders a chance to experience the content as it existed in the Spring of 2022.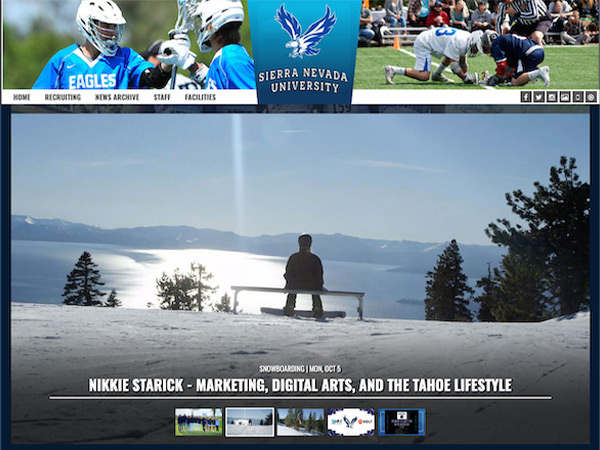 "Using web archiving techniques allows us to help preserve the dynamic nature of these sites," stated Nathan Gerth, Head of Digital Services. "Users will be able to browse and explore the sites as they existed. So, in essence, we are preserving an experience, not just a set of content."
The Libraries have made the archives publicly available to users who want to explore these sites after the transition. Visitors will be able to download any of the four sites and then view them using ReplayWeb.page, a site developed by the team behind Webrecorder, a suite of open-source web archiving tools.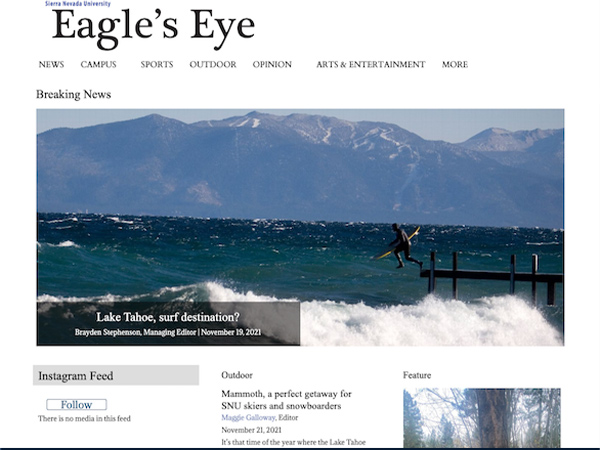 The Libraries have a mandate to preserve university history, regardless of what format these records take. In light of that, we began testing web archiving tools a few years ago. Our experiments with these web archiving tools positioned us to quickly capture the SNU website and gave us a chance to rapidly deploy the site we are launching," said Kim Anderson, Director of Distinctive Collections. "University websites are critical sources of information about how a university operated and presented itself to the public and students. They provide a snapshot in time of the university experience -- enabling users to explore curriculum, events, degrees, and administration. So, capturing these sites is very important in documenting SNU history."
University students, faculty, and staff can access the Sierra Nevada University web archive site via the Libraries' website. The portal for these sites also includes guidance for loading or troubleshooting issues with the files that can be accessed through the Common questions about web archives site. Users interested in viewing other unique digital materials, can browse them in the Libraries' Digital Archive. 
University Libraries
The University Libraries embrace intellectual inquiry and innovation, nurture the production of new knowledge, and foster excellence in learning, teaching and research. During each academic year, the Libraries welcomes more than 1.2 million visitors across its network of three libraries: the Mathewson-IGT Knowledge Center, the DeLaMare Science and Engineering Library and the Savitt Medical Library. Visitors checked-out more than 90,000 items and completed more than 2 million database searches.