The University Libraries is set to kick-off a variety of Artown-related special events celebrating our region, the Libraries' unique collections, people and resources, and community Pride. All Libraries-related Artown events are free and open to the public. Advance registration is encouraged in certain instances.
Friday, July 16, 7 p.m.
The Sierra Through Sonnets, Science & Song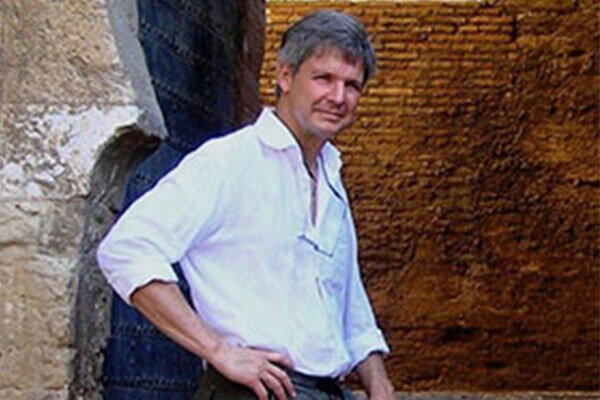 For the first time, Steven Nightingale and Richard Nevle will share readings from their upcoming book, "The Paradise Notebooks." Inspired by their 90-mile trek through the Sierra in the summer of 2017, this moving and poignant tribute to the magnificence of the living Sierra will bring the experience to life through stories, music and pictures that capture their insights, reverence and love for this very special place.
Join the Libraries for this unique event, as author and 2021 Nevada Writers Hall of Fame inductee Steven Nightingale, and Deputy Director of Stanford's Earth Systems Program Richard Nevle along with award-winning singer-songwriter Deborah Levoy and 2018 Nevada Writers Hall of Fame inductee Robert Leonard Reid take us through the Sierra via essays, haikus, stories, song and photography.
This virtual event is free, but registration is required to attend. For questions, please contact Robin Monteith.
July 22, 8 a.m. – 7 p.m. & July 23, 8 a.m. – 5 p.m.
DeLaMare Science and Engineering Library
Pride Parade Prep – DIY stickers and buttons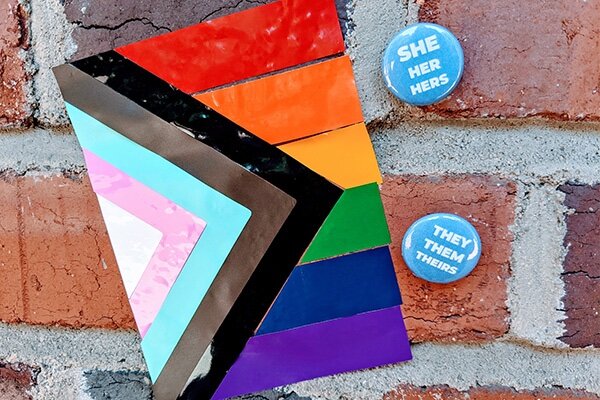 In celebration of the Reno Pride Parade, the DeLaMare Science and Engineering Library Makerspace will be making Pride stickers and buttons! During the days leading up to the big Parade, the Makerspace will have a table set up with free vinyl sticker and button supplies. No need to have experience using our machines – our Wranglers will teach you! Stop by during normal business hours on July 22 and 23. Registration is not required. While supplies last.
July 29, 10 a.m., 1 p.m., and 4 p.m.
Fun with Neon for Kids presented by the University Libraries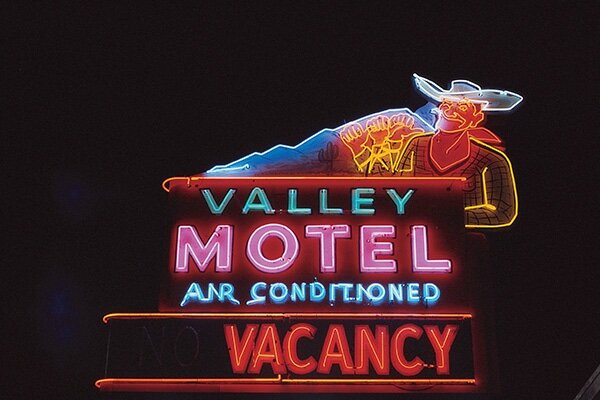 Kids are invited to participate in a hands-on virtual event to learn about neon while coloring their very own Nevada Neon signs. This event will be led by neon enthusiast Will Durham, director of the Nevada Neon Project and contributor of many of the photos for the Neon in Nevada project. Durham is also a teacher and in 2019 he worked with his students to get a bill passed by the Nevada Legislature designating neon as the state element of Nevada. There will be three sessions of this event and participants will pick up art kits beforehand so they can follow along remotely.
Register in advance to participate in the session of your choice by visiting Eventbrite - 10 a.m. session, 1 p.m. session, 4 p.m. session
About the Neon in Nevada project:
Many of Nevada's iconic neon signs are fading away. Which is why the University Libraries at the University of Nevada, Reno created Neon in Nevada. Neon in Nevada is a collaborative project documenting and preserving images of neon signs from across the state in a digital archive.
In partnering with UNLV Libraries, the Nevada Historical Society, rural Nevada towns, and others, this project is truly a state-wide effort. It is vital in keeping the familiar glow of neon and its history in Nevada alive. The digital archive will go live in August 2021, and the public will be able to view and interact with photos of neon signs in Nevada like never before.
Funds for this project have been provided by the Institute of Museum and Library Services through the Library Services and Technology Act, administered by the Nevada State Library, Archives and Public Records.
July 29, 7 p.m.
Neon in Nevada: Discussion Panel presented by the University Libraries
Join Neon in Nevada project partners, a representative from the Neon Museum, and other neon enthusiasts for a virtual panel discussion about neon's unique role in Nevada's history and its lasting impact on our visual culture. Learn about the Neon in Nevada project, how it got started, its goals, and the forthcoming digital collection that will enable people to explore neon signs from across the state. In addition to a lively panel, there will be time for questions and audience discussion at the end.
Advance registration is requested. Please register online via the Neon in Nevada: Discussion Panel Eventbrite.
July 30, 7 p.m.

Roots & Shoots: A Nevada Writers Hall of Fame Event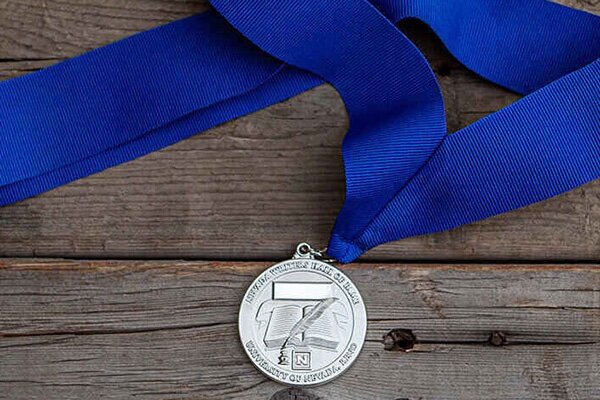 If you are a writer and/or a lover of literature and writing, (or just a lover of good conversation!) you won't want to miss this event! Roots & Shoots brings an established writer and an up-and-coming-writer together in conversation, hosted by a moderator. For this event, award-winning and New York Times bestselling author Ellen Hopkins will be featured as the Root and 2019 Nevada Humanities Poet in Residence and author Joanne Mallari as the Shoot. Moderating the conversation is author, educator and Nevada Writers Hall of Fame Silver Pen Winner Chris Coake.
Please register in advance by visiting the Roots & Shoots: A Nevada Writers Hall of Fame Eventbrite. For questions, or to submit questions for the authors, please email Robin Monteith.
About the University Libraries
The University Libraries embrace intellectual inquiry and innovation, nurture the production of new knowledge, and foster excellence in learning, teaching and research. During each academic year, the Libraries welcomes more than 1.2 million visitors across its network of three libraries: the Mathewson-IGT Knowledge Center, the DeLaMare Science and Engineering Library and the Savitt Medical Library. Visitors checked-out more than 80,000 items and completed more than two million database searches.