NevadaToday
2021 virtual commencement
<em>"It is important that we recognize these accomplishments in the safest, most responsible and most meaningful way that we can, given the realities of COVID."</em>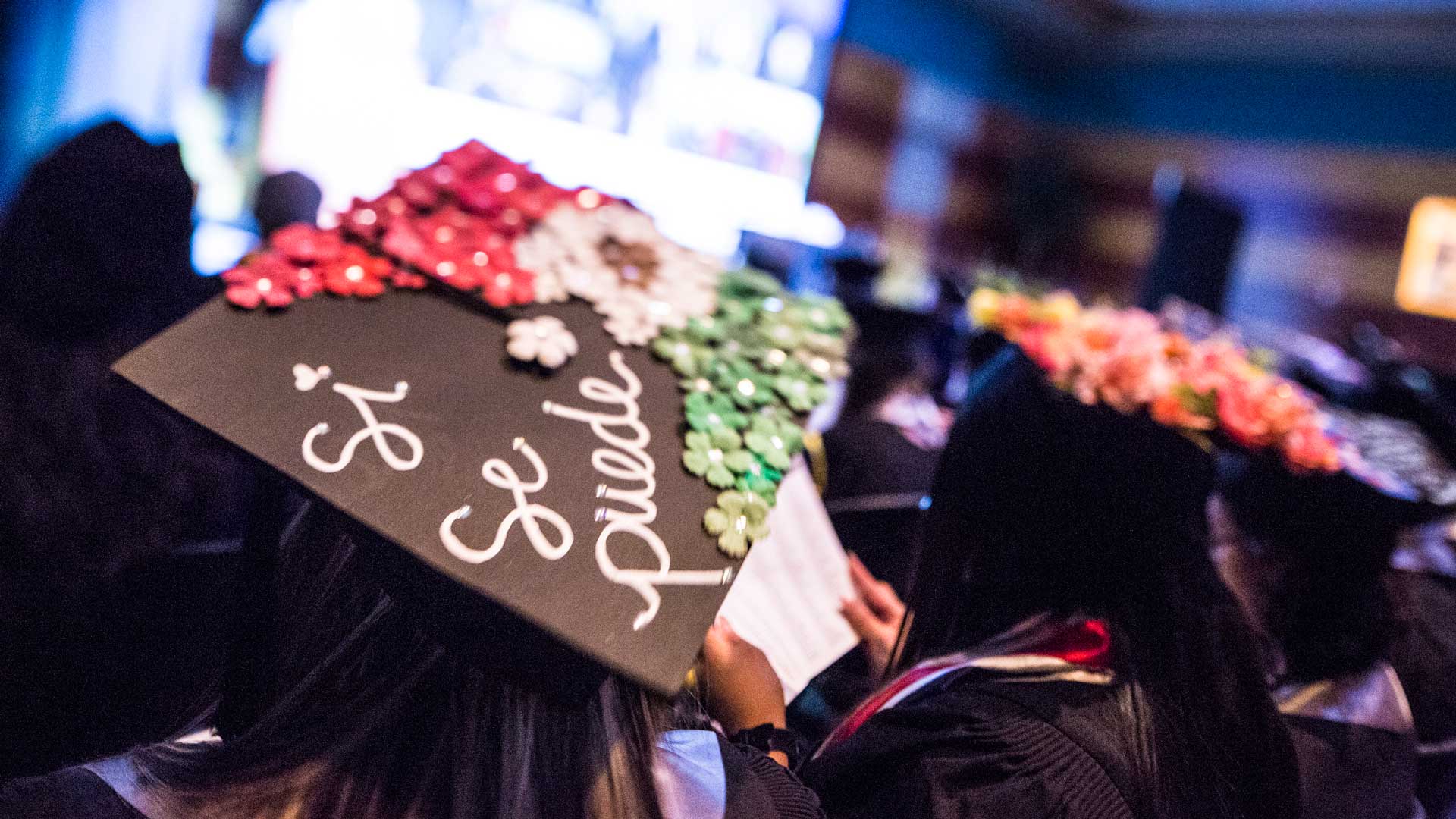 2021 virtual commencement
"It is important that we recognize these accomplishments in the safest, most responsible and most meaningful way that we can, given the realities of COVID."
Feb. 8, 2021
Dear Wolf Pack Family,
Commencement is a time like no other for our University — a celebratory rite of passage where our graduates commence the next exciting chapter in their lives. And, as we acknowledge this important fact, we must also remain cognizant that we are living in a time unlike any other in our history. We all know that conditions in our community, in northern Nevada and throughout Nevada, are continuing to improve. Yet we also know, however, that if we are to celebrate the achievements of our graduates, even with the availability of COVID-19 vaccines, we must mark this wonderful celebration with careful deliberation and with thought toward the health and well-being of our graduates, their families and those who live in our community.
I am writing you today to give you an update on the University's desire to recognize the academic achievement of our students, while at the same time complying with the health and safety directives due to the pandemic. As the University is required to follow federal, state, and county guidelines, it appears unlikely — even as the collective effort and actions of so many in our community have helped move the needle in a positive direction — that large gatherings will not be permitted this spring. This is why we have begun planning a virtual Commencement Ceremony for all May 2021 graduates on Friday, May 14, 2021. This will include individual recognition through the display of a photo and an audio of each graduate's name. We are working diligently in the planning of a ceremony that will be accessible world-wide and that will feature all of the energy, pride and memorable moments that have characterized Commencement ceremonies throughout our long history.
We will have many more details for you in the upcoming weeks but wanted to apprise you of these plans. We are aware that many students and their families have been waiting to make travel arrangements. This will allow our graduates to make plans accordingly and will provide the University the opportunity to provide more information about viewing this May's Commencement online. We know that there will be many questions. We will be sending additional information to our students about the next steps. Urgent questions can be emailed to commencement@unr.edu.
I am extremely proud of our graduates' accomplishments. It is important that we recognize these accomplishments in the safest, most responsible and most meaningful way that we can, given the dynamic nature of the pandemic and the realities of COVID. It is in the interest of full transparency that we make news of this announcement public now, so that our graduates and their families are able to make plans for this special event. It is our intention to build on what has been done for previous Commencements, by doubling down on smiles as well as the courageous, inspiring stories and the words of encouragement that connect us all. These are the universals, whether in person or virtually, that always make Commencement memorable. Go Pack!
Sincere regards,
Brian Sandoval
President