The U.S. Basketball Writers Association has selected Nevada guard Jalen Harris as its Oscar Robertson National Player of the Week for games ending the week of Sunday, Feb. 9.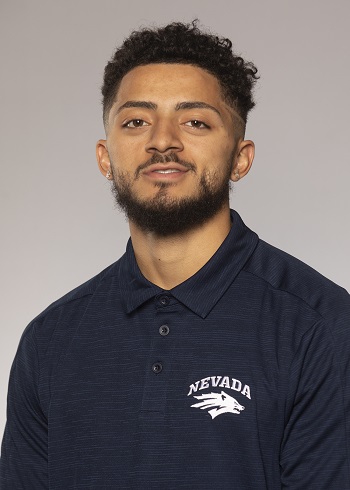 Harris, a 6-foot-5-inch junior from Duncanville, Texas, averaged 35.0 points, 5.5 rebounds and 3.5 assists while playing 36.5 minutes per game in a pair of lopsided conference wins over Air Force and San Jose State.
On Feb. 4, Harris scored a career-high 38 points in the 88-54 win over the Air Force, after hitting a career-high six three-pointers. He added six rebounds and had four assists in the game. In the Wolf Pack's win 95-77 win against San Jose State on Feb. 8, he scored 32 points to go with five rebounds and three assists.
As the Mountain West Conference Player of the Week (for a second time this season), Harris was nominated for the weekly award, which was chosen by a representative of the association's board of directors from a list of Division I conference players of the week. Harris is the first player in the Mountain West Conference to earn the national award this season, joining an elite list of national names.
Harris has scored 30 points in four straight games, with last week's 38-point performance his career high. In the two games last week, he shot 56.8 percent from the field (25-of-44), 61.1 percent (11-of-18) from behind the arc and was 9-for-9 at the free throw line.
The United States Basketball Writers Association's National Player of the Week is named in honor of University of Cincinnati Hall of Famer and two-time USBWA Player of the Year Oscar Robertson. Founded in 1956, the association today has 900 members worldwide who annually select a National Player of the Year and All-America team.