In years past, radio dominated the broadcasting world. Stories would reach hundreds of miles, over oceans, between mountains and across countries. The biggest downfall was cost. Radio broadcasting was expensive, with equipment and licensing costing more than most could afford. With the rise of the internet, new, more affordable forms of communication and storytelling surfaced.
Podcasting makes it very easy to distribute media. All one needs is a computer, a microphone and an internet connection. New narratives have emerged as podcasting has become more accessible. Podcasts cover topics ranging from crime stories, to sports, to the changing African narrative.
Robert Apiyo, also known as Prince Nesta, graduated from the Reynolds School of Journalism's master's program in the Spring of 2019. He is currently studying for a Ph.D. in media studies at the University of Oregon. Prior to studying at the University of Nevada, Reno, Nesta had obtained an undergraduate degree at the United States International University-Africa and had worked in various radio stations in Kenya.
"I was coming from the broadcasting industry, so I really am passionate about radio broadcasting and production. That's where my heart is. I hope to do that till my last breath." Nesta said.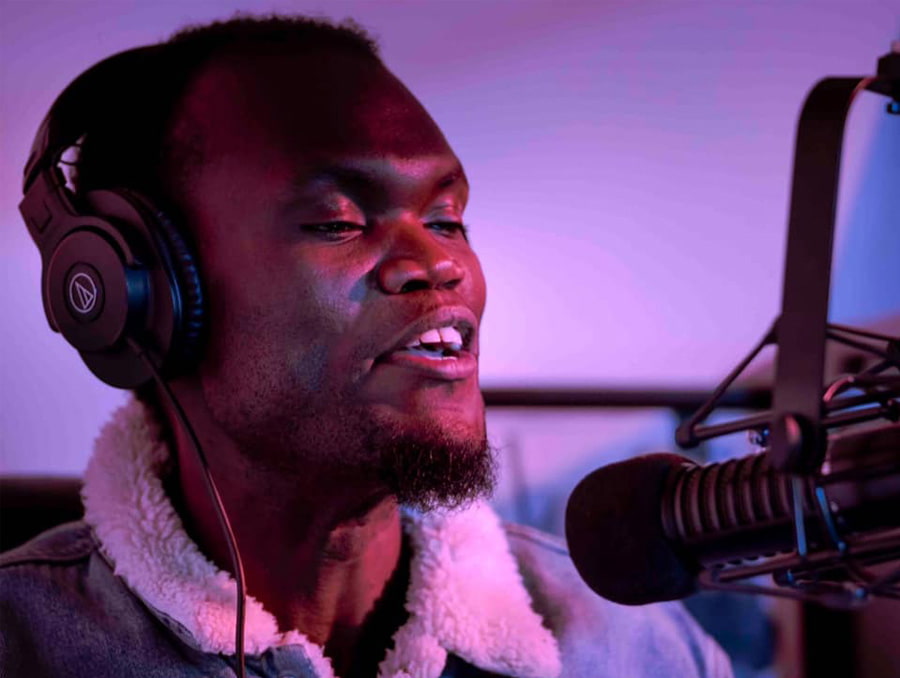 Upon attending the journalism program, Nesta, a Kenyan native, found podcasting through the mentorship of Reynolds School lecturer Nico Colombant. While at the Reynolds School, he hosted his own podcast, "Discover America with Prince Nesta" where he compared his journey and experiences in the United States as compared to those of his African culture.

"I went through the podcasting classes that Nico was teaching and then I used to host a podcast myself," Nesta said. "Under Nico's tutelage, I was able to adjust from the strict nature of mainstream broadcasting to the much more relaxed podcasting world. Podcasting also stirred my interest in research related to the African diaspora communities.
More recently, Nesta received the top paper award from the Broadcaster's Education Association (BEA) in the audio media division for a conference paper based on a research paper co-authored with Dean Al Stavitsky. The paper, titled "'Telling our own stories': Motivations and practices of podcasters for English-speaking Africans and African-diaspora audiences," covered the impact of podcasting on the changing African narrative.
Nesta's study of podcasts involving the African narrative addressed everything from music to gender in the African community and how podcasts are changing the way that narrative is perceived.
"There aren't a lot of studies that have been done that focus on podcasting practices among the African diaspora," Nesta said. "There's also limited research on the role podcasting plays in fostering relationships among the community."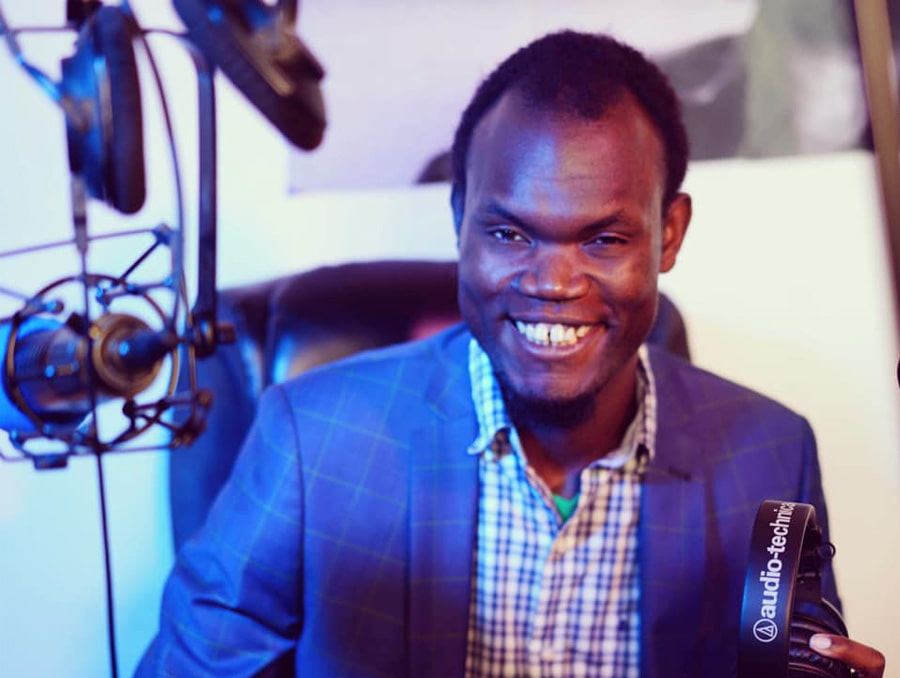 This year's BEA Convention, which was scheduled to be held in Las Vegas prior to being moved online as a result of COVID-19, focused on reimagining media. The event celebrated how institutions and professionals "navigate the contemporary media delivery ecosystem while anticipating trends, technology and changing business models." It was at this convention, Nesta received his award and presented the paper as a podcast.

"By giving a platform for people to listen to stories from minority groups, like the African community," Nesta said. "The BEA is recognizing the power of digital media, such as podcasting and how they shape practices and relationships between the African diaspora."
Nesta is busy working on his Ph.D. Yet, he is still passionate about broadcasting and continuing to implement the audio and podcasting skills he learned at the Reynolds School. Soon, Nesta plans to launch his own internet radio station, NNN (Nesta News Network).
The station will focus on telling the stories of Africa.
"Through these particular platforms, I'm going to be able to tell the stories of Africa, showing the other side that you don't see on TV."