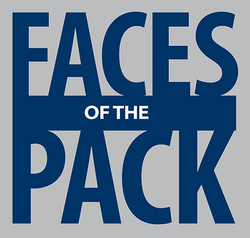 A 2018 graduate of the University of Nevada, Reno, double honors major in Spanish and journalism, and the Reynolds School of Journalism Senior Scholar, now becomes a recipient of an international Fulbright Student Scholar Grant for 2019-2020.
The grant allows her the opportunity to spend eight months as an English Teaching Assistant in the Argentine Providence of La Rioja.
The Fulbright U.S Student Program is an international educational exchange program that gives students, recent graduates and professors the opportunity to teach, research and study in foreign countries. More than 380,000 individuals have participated in this program in more than 160 countries across the world.
Achieving this award is no easy feat. Van Hoozer described the application processes as "rigorous," as the teaching portion requires a foreign language evaluation and multiple letters of recommendation. The University Office of Undergraduate Fellowships provided Van Hoozer several information sessions about the Fulbright application, along with a mock in-person interview.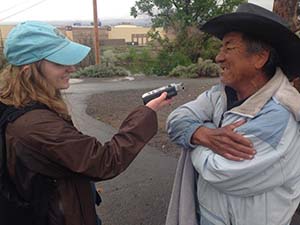 Her decision to apply for the Fulbright program in Argentina was inspired by her relationships with several Fulbright scholars from Argentina who did their fellowships at the University. Van Hoozer also held a part-time job at SembraMedia, a non-profit that focuses on empowering Spanish language media entrepreneurs, where many of her colleagues were based in Argentina.

"Learning about Argentina from these Fulbright scholars exposed me to Fulbright and piqued my interest in learning more about the culture," she said. "These scholars even had me try mate, a traditional Argentine tea drink."
A passion for Spanish
Van Hoozer grew up surrounded by the language and has always been supported by her family in her endeavors of reporting, traveling and learning Spanish.
"My grandmother inspired me to learn Spanish," Van Hoozer said. "She taught Spanish and French; the Spanish language was her greatest passion. She raised my mother with a love for Spanish as well, and my mother passed that passion on to me."
During her time spent at the University, Van Hoozer took advantage of the many opportunities and organizations the University provides. She joined the Spanish Club, studied abroad in Madrid, Spain her junior year, and worked with native Spanish speakers at Noticiero Móvil and KUNR Public Radio.
"My time in Madrid is something that shaped both my Spanish and love of travel," Van Hoozer said. "My friends in the Spanish Club were excellent conversation partners. They also taught me about different Latin American cultures. Their patience and willingness to practice with me is something I will never forget. I was able to develop my reporting skills in Spanish by working with native Spanish-speaking classmates and professors at Noticiero Móvil and KUNR. These professors and fellow students took the time to help me polish my interviewing and writing skills in Spanish."
Van Hoozer worked hard to bridge the gap between Spanish-speaking individuals and English-speaking reporters. During her business reporting internship at KUNR, she put all her energy into creating Spanish/English bilingual reporting at the company. After that, she reported in both Spanish and English at KUNR during her immigration-focused internship.
"It was extremely gratifying for me to be the bridge between Spanish-speaking members of the Northern Nevada community and the KUNR Public Radio/Noticiero Móvil audience," she said.
Currently, Van Hoozer works as a program assistant at the International Center for Journalists in Washington, D.C., where she organizes trainings and provides grants for Latin American journalists. She says her work strengthening independent Latin American journalists is rewarding and she takes pride in knowing she played a part when an investigative piece is published.
Her future as a Fulbright Scholar
Euphoric. That's the only word Van Hoozer used to describe the feeling of finding out she was a Fulbright Student Scholar recipient. She has never been to Argentina before and can't wait to immerse herself into the language and the culture.
"I am so thankful to all my friends, classmates, colleagues and teachers who have helped me learn Spanish and exposed me to the varied cultures of Latin America and Spain," Van Hoozer said. "I'm also grateful to my family and the Argentine Fulbright Scholars who I met at the University for encouraging me to apply and supporting me throughout the application process."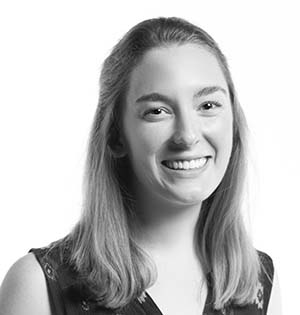 Not only will she be an English Teaching Assistant during her time in Argentina, she will also spend time developing a community project to promote cultural exchange between Argentina and the United States. Van Hoozer has previously taught an online podcast class at a university in Mexico, but this will be her first in-person teaching experience. She hopes to use this experience to improve her skills as an instructor.

"During my time as a Fulbright Scholar, I would like to deepen my understanding of the different political and societal influences that have shaped Argentina," she said. "I will be in an area with a strong indigenous culture and would like to learn more about the communities of that region."
Van Hoozer hopes this experience will be a starting point for more travels abroad, along with more chances to report and teach in South America.