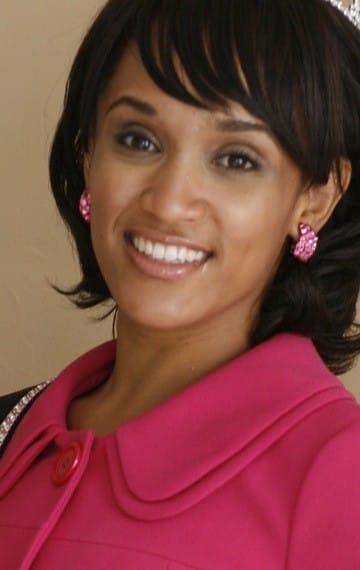 The Reynolds School of Journalism welcomes Melissa McClinton, MFA, to the school's faculty this fall as an assistant professor of video production and immersive media.

McClinton, professionally known as Safiya Songhai, is an American film director, Emmy Award-winning television producer and broadcast journalist. The Philadelphia native trained with highly acclaimed playwright Ntozake Shange, "Sankofa" director Haile Gerima and Oscar award-winning director Spike Lee.

"Melissa is a dynamic film director, producer and writer who will inspire our students and engage with our community," Associate Dean Donica Mensing said. "We are excited to welcome her to the faculty and look forward to working with her starting this fall."
McClinton's first films, "LadyLike" and "In Silent Spaces," both follow Black female protagonists and explore themes of sisterhood, mother/child relationships, religion, spirituality and the male gaze. Both films earned top honors at film festivals nationwide and later premiered on PBS.
In addition to filmmaking, McClinton has worked as a television commentator for CNN, a television anchor/reporter for Arise News and Peace News Network and as a voice-over talent. As a television producer, she hosted a five-part PBS series on the legacy of Brown vs. the Board of Education and produced the undercover prison-cell footage for the 2-hour "Dateline" special on the BTK Killer.
McClinton received her bachelor's degree from Howard University and her Master of Fine Arts degree from New York University's Tisch School of the Arts Kanbar Institute of Film and Television.
During her time at the Reynolds School, McClinton will teach courses in video production and visual communication.