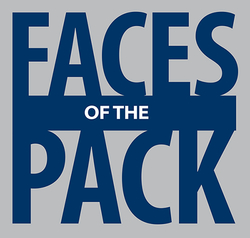 Last month, the University of Nevada, Reno ended all campus operations and transitioned to online learning in response to the COVID-19 pandemic. This has resulted in both change and challenges for some students. The School of the Arts- #ArtAt6Feet campaign is sharing the stories of students majoring in the visual and performing arts, and their transition to online learning during this time. This article is part of a five-part installment about the impact of alternative campus operations and social distancing on students in the School of the Arts.
---
Several weeks ago, University of Nevada, Reno senior and Music Education major Grace Desilets' life consisted of busy 14-hour days. She would arrive to campus at 8 a.m., practice her vocals, attend class with her friends and work her on-campus job in the music lab. In the afternoons and evenings, Desilets could be seen going to ensembles and attending the Spring Awakening rehearsals where she served as the production's assistant vocal director.
"I just love business and being able to see my friends every day," Desilets said.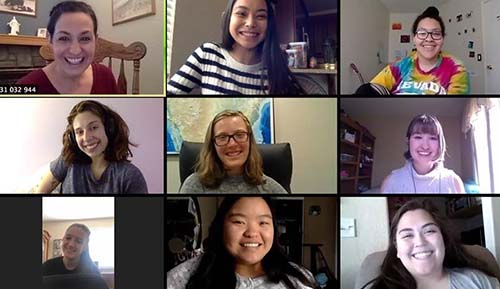 However, this sense of normality for a busy college student like Desilets was suddenly turned upside down when the University announced its transition to online learning for the remainder of the semester due to the COVID-19 pandemic.

"I didn't cope with all of this well at first," she said. "It kind of just hit me like a ton of bricks."

She is now navigating through her academics virtually. As a performing arts major, this change came with many challenges and disappointments, as most of her classes and on-campus involvements consisted of in-person performances.
Desilets was a part of the School of the Arts Department of Theatre and Dance's Spring Awakening production which was canceled due to the campus closure. She was also involved in the Beethoven choir concert which had been scheduled for later this month and now will do a listening assignment in place of the event.
Desilets is also the president of the women's music fraternity on campus and had to postpone her chapter's senior commitment, awards and initiation ceremonies.
Yet, one of the things Desilets misses the most about on-campus life is collaborating with her friends and fellow Music Education majors.
"School was basically where I saw my friends," Desilets said. "Being collaborative with people is how we form friendships as performance majors or just establish those bonds, and to not be able to create that music with my friends, it makes me have an empty feeling."
Desilets said she is trying to cope with these changes by doing a lot of journaling and reframing her thinking. Now, her days are less busy. She's able to focus on one thing per day and is even getting more sleep, playing video games and working at Raley's.
"Before all of this happened, I had so many things going on, and now I don't because everything has been postponed," she said. "I've just had time to kind of slow down, which is nice. I've been able to really just focus on my work more and be more centered."
Desilets encourages other performing arts students who may be struggling in this new virtual learning and social environment to "stay in touch with your emotions" and "find other ways to express yourself."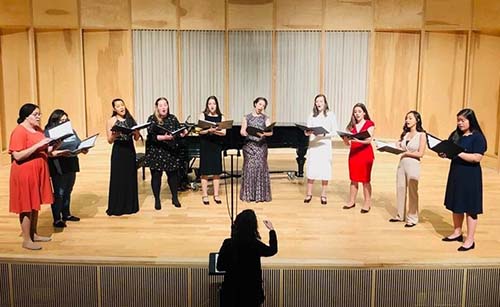 "This is also such a good time to keep the arts alive because the world kind of seems a little hopeless, and so to bring art into the world in a time where everything seems weak is the best thing we can all do right now," Desilets said.

"No matter where you're from or what major you are, or how old you are, we're all in this together," she said.
The School of the Arts includes 15 undergraduate and graduate degree programs across the disciplines of Visual Art, Music, Theatre, and Dance. Annually, the School of the Arts presents inspiring, thought-provoking, world-class visual art exhibitions, musical performances, theatre productions and dance concerts.