University of Nevada, Reno Associate Professor of Anthropology Christopher Morgan has recently been named the Don Frazier-Don Fowler Endowed Chair in Prehistoric Great Basin Archaeology.
"I'm honored," Morgan said. "I was appointed to this endowed chair position just this spring, during what was obviously a very trying time. There was a lot of bad news in the spring and this was a real ray of light, for both my students and I, and the department and college."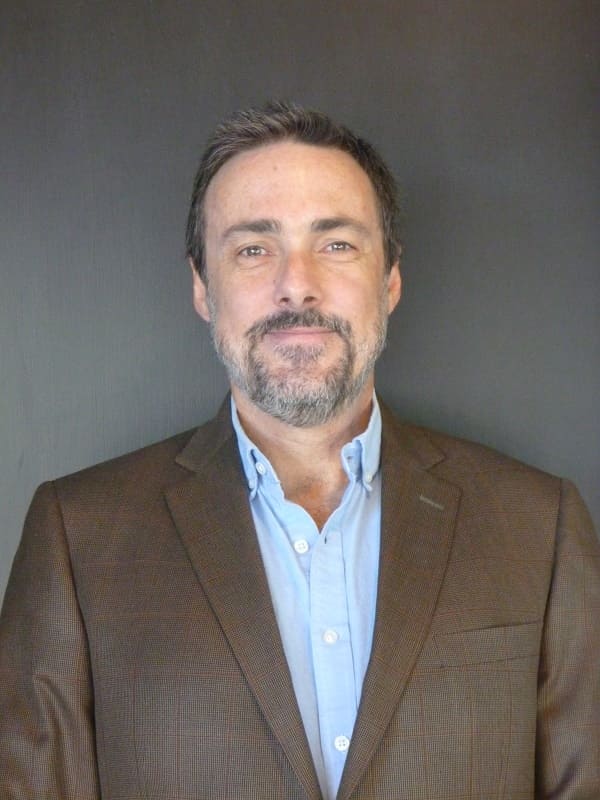 The endowment is a donor-funded position named after the late Don Frazier and University of Nevada, Reno Emeritus Professor Don Fowler. Fraizer accompanied Professor Fowler on his archaeological research trips in the American West and earned an honorary doctorate from the University. Frazier established the endowment in honor of Professor Fowler's work and to support the University's Great Basin-oriented prehistoric archaeological research. Don Frazier passed away in 2017 and Don Fowler retired from the University in 2006, but the endowed chair position will support many generations of archeologists to come.
Morgan is familiar with both individuals and their work, and even uses one of Fowler's old pieces of equipment in his laboratory.
"I see myself as not the last, but next in a long line of doing serious field-oriented Great Basin archeology that continues the tradition developed by Don Frazier and especially Don Fowler as a professor here in Reno," Morgan said. "We couldn't be doing this without all the hard work of the people who came before us."
Morgan has been with the University for eight years, starting as an assistant professor and now working as an associate professor teaching and mentoring undergraduate, masters and doctoral students, along with conducting his own research. His research focuses on the hunter-gatherer archeology of the American West, China, Mongolia and Argentina. Morgan has researched how individuals moved from hunter-gather to agricultural lifeways in China, and in Mongolia is investigating transitions from hunter-gather to pastoral lifeways.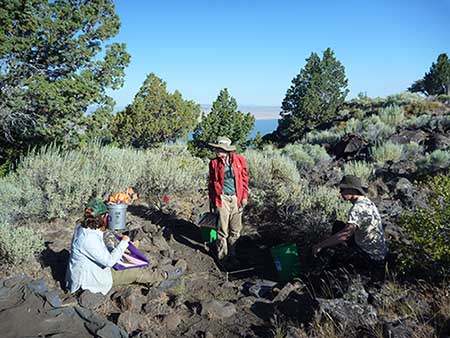 He is also interested in behavioral adaptations to high-altitude, desert environments and has worked with Argentine colleagues in the southern Andes studying hunter-gatherer villages at elevations of more than 11,000 feet. The Great Basin is the location of two of the highest elevation prehistoric settlements in North America, which is why Morgan describes the University as a natural place to conduct his research.
"I really enjoy the students," he said. "The longer I do this job, I just really enjoy the undergraduate students and seeing them dive head first into archaeological research."
His newest project is a collaboration with the University of California, Davis and the University of Missouri, studying tephrochronology near Mono Lake in California. Ash, or "tephra" from volcanic cones in the region can be used as distinctive time markers in archaeological excavations. The three universities are working on understanding the chronology and distribution of eruptions in the region to better comprehend the area from an archeological viewpoint.
"A large part of my job is mentoring graduate students and I've got a number of students who are doing research that will be informed by this tephrochronology project," Morgan said.
An endowed chair position honors and recognizes an individual for their work, but also provides financial support beyond their typical salary to be used for research, teaching, or service activities.
Morgan wants to emphasize how grateful he is for the foresight and generosity of those who came before him at the University who make it financially possible for professors and students to conduct their research and contribute to their teaching and education.
"Research funding for the humanities and social sciences is always very competitive and it is the largesse of people like Don Frazier and Don Fowler that allows us to do the top-tier research, education and mentoring that we're supposed to be doing here at the University," Morgan said.