This fall, the College of Engineering welcomed its second cohort of 16 CREATE scholars. Funded by a $1 million grant from the National Science Foundation, the "Creating Retention and Engagement for Academically Talented Engineers" (CREATE) program provides exceptional engineering students with scholarship funding and a range of curricular and co-curricular support like peer and faculty mentorship, intrusive advising, and cohort building. The CREATE program is funded by the S-STEM program of the National Science Foundation and led by College of Engineering Associate Dean Indira Chatterjee, who is the Principal Investigator of the project, with co-principal investigators Ann-Marie Vollstedt (project director), Adam Kirn and Jeff LaCombe, all from the College of Engineering.
"We are excited to have such a program in the College of Engineering. It is geared towards student success and the hope is that we learn much from implementing it to the two cohorts and that we will be able to sustain many of the aspects of the program and offer them to the entire engineering student body in the future," Chatterjee said. "The dedicated CREATE management team that work with me on making the program a success includes Ann-Marie Vollstedt, Adam Kirn, Jeff LaCombe, Candice Bauer, Ivy Chin, Meg Fitzgerald, Joe Bozsik and Lourdes Gonzales. Also an important part of the team is Kelsey Scalaro who is a graduate student in engineering education whose Ph.D. project involves studying the engineering interest and identity of CREATE scholars."
The 16 new scholars join the first cohort of 16, which set a high bar for accomplishment in the program's inaugural year. With its emphasis on hands-on learning and a culture of caring, the program has fostered the creation of a community of like-minded learners from diverse backgrounds.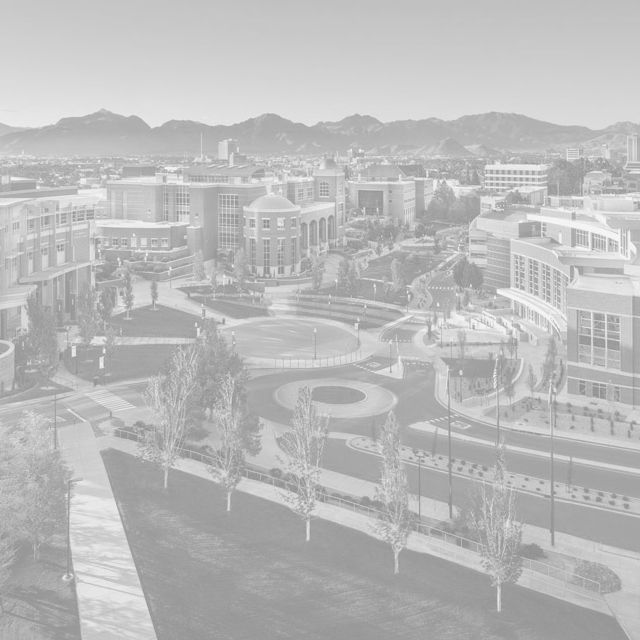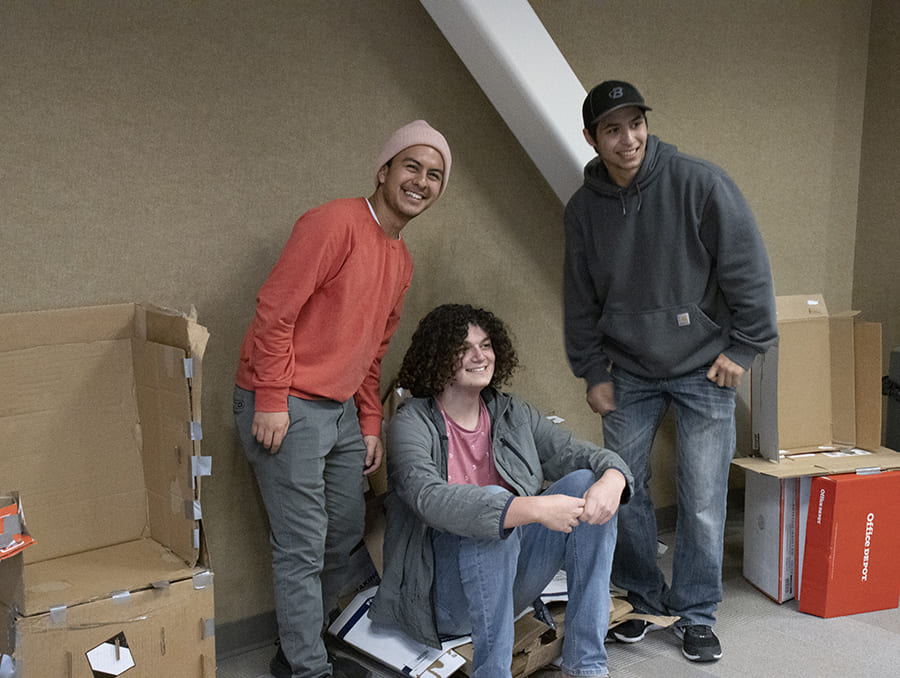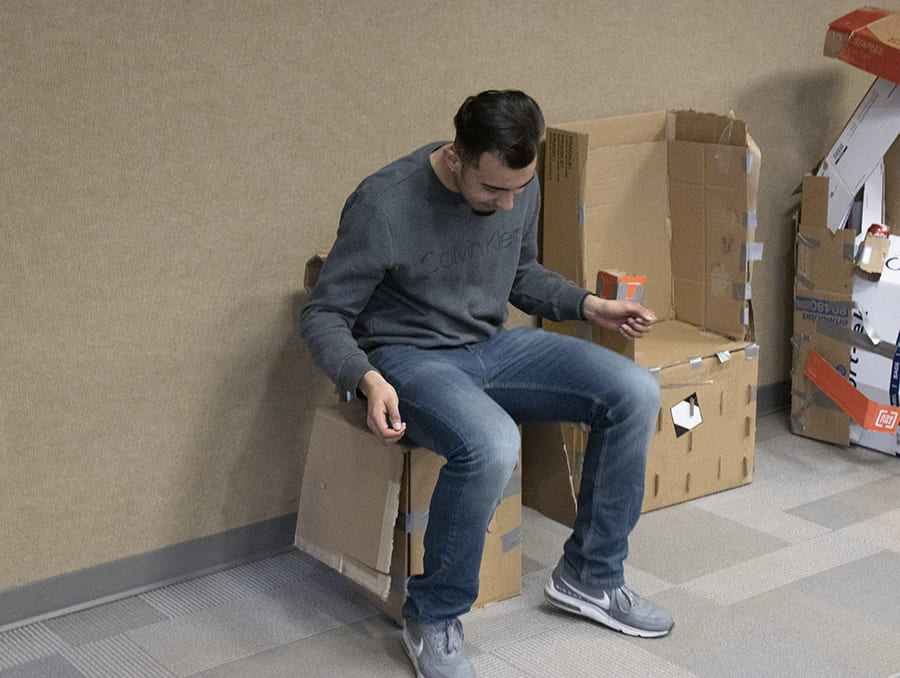 In addition to structured exercises like the (pre-pandemic) cardboard challenge, where CREATE scholars were asked to create functional chairs using only cardboard and tape — sometimes successfully, sometimes not! — the program is focused on connecting students with hands-on learning opportunities.
Mechanical Engineering student Trace Larson came to the University with a passion for improving the environment. The first cohort CREATE scholar believes "it is our duty as engineers to be responsible with our designs so that they have as little environmental impact as possible."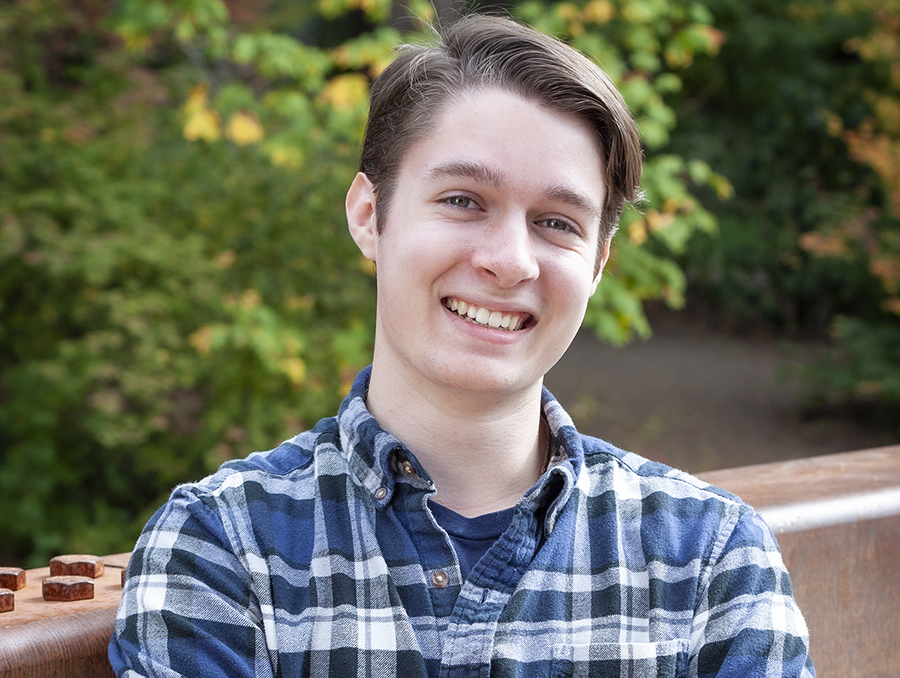 Larson is turning that principle into action. Through an undergraduate research opportunity and with the support of the CREATE program, Larson participated in research for the City of Reno's "Sustainability and Climate Action Plan" to help steer the city's long-term planning.

"I researched green roofing technologies — roofs that use vegetation as insulation — and put together a technical report for the city council and mayor to work off of," the second-year student explained. "I presented information on what green roofs were and whether or not they would be a possibility for Reno. This report was the third in a series of four reports on different roofing technologies the city could employ."
Unfortunately for the city, Larson found green roofs to be an inappropriate solution. He explained, "The result of my research was that green roofs were feasible for Reno but not the most practical solution for Reno as they required intense irrigation systems for this climate."
Nonetheless, the experience urged Larson closer to his goal of pursuing environmentally friendly modern engineering.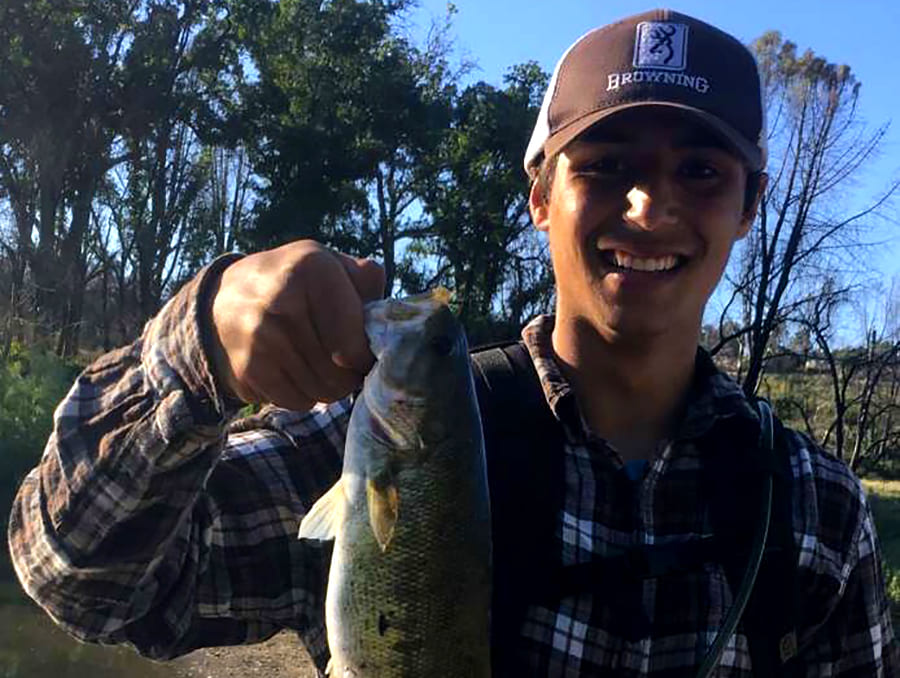 Victor Guzman, another first cohort CREATE scholar, became interested in engineering as a high school student because the classes favor experiential learning.

"I chose engineering because it seemed the most fun to me because I am very into hands-on work and this is the closest career to being hands-on and active," he explained.

For Guzman, who currently has an internship with defense company Reynolds Systems, Inc., the CREATE program helped him secure work in the Engineering Design Lab. Through the support of a peer mentor in the CREATE program, Guzman gained an advocate during his job search.
"[My peer mentor] asked what I was planning for next school year and I had mentioned I would like a job that went during school so I could keep my internship over the summer and winter breaks," Guzman said. "After we talked about this, he mentioned this to [CREATE Co-Principal Investigator and Project Director] Dr. Vollstedt, and I had a meeting with her just weeks later. This would lead me to talking more about campus jobs with Dr. Vollstedt and leading me to apply for one of the EDL jobs, which I was accepted to and will start this fall."
About Guzman, Vollstedt said, "Victor is doing a great job working as a mentor for first year students enrolled in ENGR 100. As a sophomore, who already has an internship and is part of the CREATE mentoring program, he is able to share what he has learned and show new students what opportunities are possible. We are lucky to have him on the team."
Peer mentorship
One of the key components of CREATE is its peer mentorship program. Participants are paired with engineering students who are a year or two ahead of them in their academic career and provide personal and professional support. As such, the peer mentor provides an important link between students and their professors.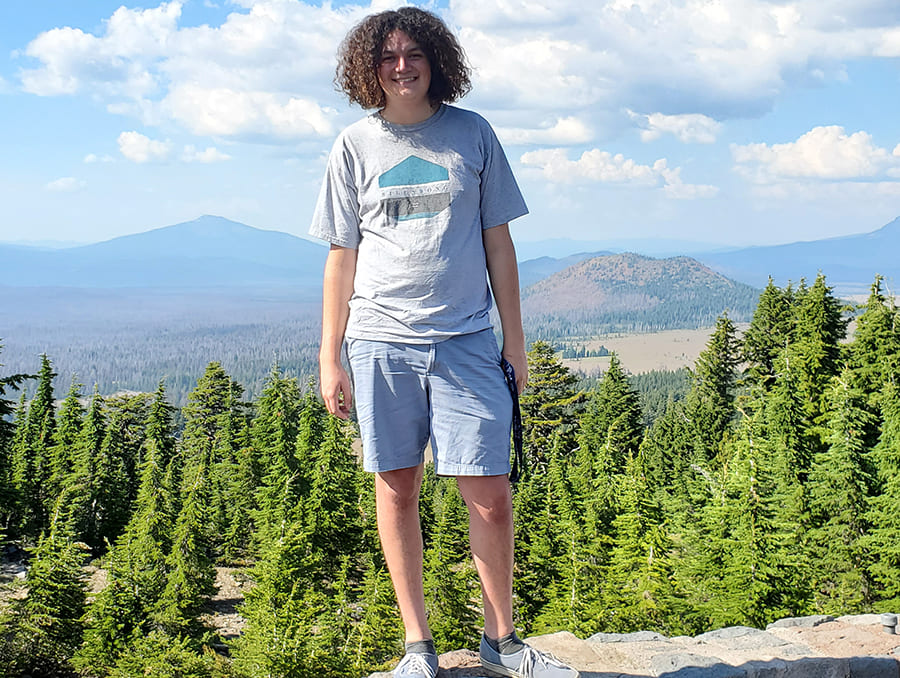 Leaf Kaboli, a first cohort CREATE scholar, has "always enjoyed helping people and if I can design a better airplane that is capable of being 10% more fuel-efficient or if I can educate people on how to design these planes, I feel that I have helped people and that my brain has been useful to myself and society as a whole."

For Kaboli, peer mentorship has set the stage for current and future success.
"The peer mentor aspect of the CREATE program has allowed me to connect with engineering students and discuss possible future plans that are geared towards my success," Kaboli explained. "This ability to discuss classes and other things with someone my own age that is a little farther ahead has been beneficial in that I am able to be more personable instead of feeling like I am talking to a superior which can be daunting sometimes."
Larson added, "Just having someone you know who you can go to is very comforting and helps reduce the stress of school."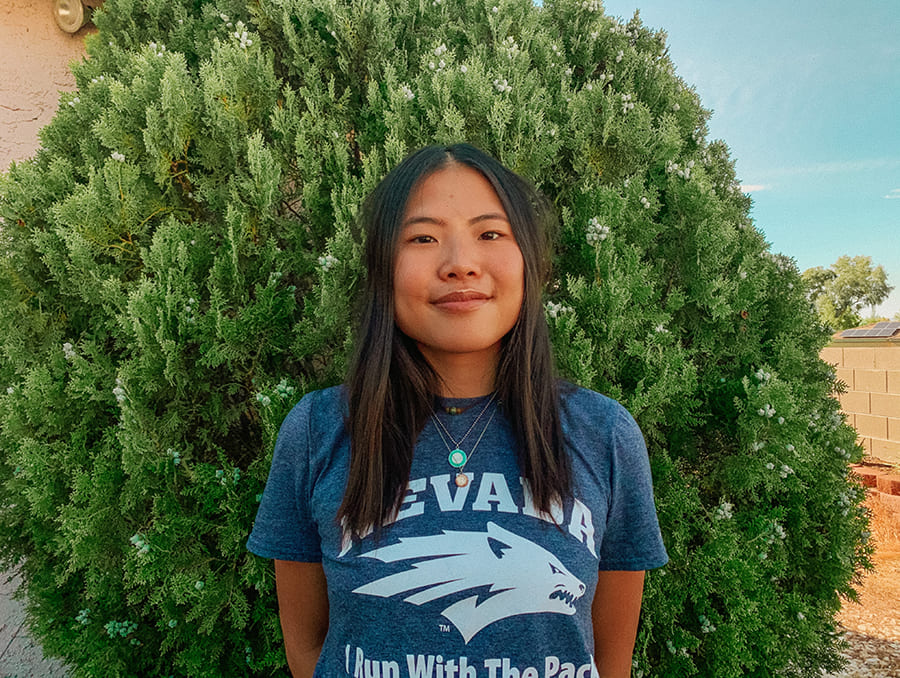 The benefit of the peer mentorship program runs both ways. CREATE mentor Steffany Yang is a first-generation college student and an ASUN senator for the College of Engineering. She hopes that her education will eventually lead to helping people the world over.

"My ideal career would be something that revolves around community development, especially within developing countries," she said. "As a minority, low-income woman in engineering, I hope to someday be able to use my experiences to empower women and other underrepresented groups within the field of STEM."
"As a minority, low-income woman in engineering, I hope to someday be able to use my experiences to empower women and other underrepresented groups within the field of STEM."
Through the CREATE program, she is already making an impact as a mentor.
"My favorite moment as a mentor was probably when I received my first personal text from my mentee asking me for class and personal advice as well as study abroad," Yang said. "This was memorable because it was the first time my mentee reached out to me outside of our group meetings or from me pestering them. It was a breakthrough in the sense that I had gained trust from my mentees and they feel comfortable enough to open up to me and seek guidance."
Guzman shares the sense that CREATE is more than an academic support program.
"CREATE is not only a scholarship, to me it is a community," he said. "I am able to find other students that I may have never met with similar interests yet very different backgrounds and learn more from them than what I knew from my small town."
Yang added, "CREATE is such an incredible program (I wish it started a year earlier so I could be a Scholar), and I am extremely grateful to have the opportunity to be a part of it. These Scholars are amazing and they will have extremely bright futures. I am so thankful for all of the faculty that are involved with shaping the CREATE program and for all of the support they have provided to all of us!"