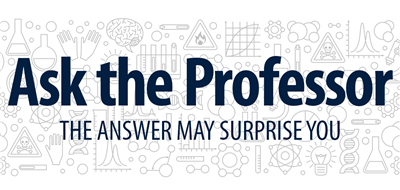 What steps can parents take to keep their children calm during the pandemic?
Almost all kids are experiencing change right now in terms of their day-to-day routine, whether they're not going to childcare, school or seeing their friends, teachers and non-immediate family. After physical health and safety, the most important thing that parents should be concerned about is their children's socioemotional well-being, particularly as it relates to children's stress levels. Prolonged exposure to stressful experiences has the potential to negatively impact children's brain development in ways far greater than missing a few months of school. Parents need to make sure they're doing what they can to monitor the level of stress that children are experiencing and take steps to mitigate that stress. If they can't do that, try to help them cope, which looks a little bit different depending on age.
Utilizing technology to maintain relationships can be helpful. While young children might enjoy having grandparent read them a story, older kids can use FaceTime, Zoom or other telecommunication services to have conversations with peers or play games over the internet. Peer relationships are particularly important during the adolescent years, an already emotionally vulnerable phase. Many high school seniors are devastated at losing their graduation, senior ditch day and other end of the year activities. It's important to check in to make sure they're OK and find ways to celebrate their achievements.
How do parents answer difficult questions their child might have about COVID-19?
We don't want to pretend we have answers when we don't, and the language that we use should be developmentally appropriate. With younger children, we can talk about the need to be safe and explain that we can't go outside right now while highlighting the other ways they can still see family and friends. With older kids, it's important to acknowledge we don't fully understand how this will impact their life and validate their emotions on the subject. They'll usually understand the logic behind social distancing and that adhering to it will get life back to normal faster. Parents of children at every age should be aware that their children have likely heard a lot more about the pandemic than they think, via the television, streaming services and what they overhear when adults are talking. Again, it's important for parents to check in with their children, answer questions and clear up misconceptions in developmentally appropriate terms.
What can parents do to make sure their child succeeds during distance learning?
Parents need to cut themselves slack when it comes to distance learning. Some parents might want to make a very regimented schedule that mimics a normal school day, while others might find this difficult or unnecessary. The most important thing is that families are doing what works for them. Communicate with the child's teacher if more time is needed to complete specific assignments. Learning specific core objectives and curriculum isn't the most important thing right now. All the kids are going to be in the same boat when school resumes, and I have a lot of faith that teachers will do a great job getting children caught up. They are professionals and that is what they do best. As parents, we need to spend this time making sure that our children's brains are ready to learn when they go back. We do this best by providing love, affection and interaction, having fun and doing what we can to keep stress manageable.
How can we prevent children from becoming frustrated with how much extra time they spend with siblings or parents?
Try to find opportunities to get outside. We can't go to a lot of the places that we might typically, but we can go for walks, hikes or just hop in the car for a drive. Getting outside is critical for mental health, individually and as a family. Giving kids time and space to be alone is important, too. With younger kids, it often becomes the role of the parent to be the playmate now that they can't interact with others their age face-to-face. For example, parents might have to get on the floor to play superheroes with their six-year-old.
What change could parents consider implementing during COVID-19?
Flexibility. If a family is used to a very regimented schedule, parents should know that some flexibility is likely needed right now. If a kid went to bed at 8:00 p.m. on the dot, they might not be doing that anymore. There might be some missed days for education. These things are OK, and it's important to read the stress level in the room and roll with it.
Finally, remember that parents have their stresses too. This can result in diminished parenting, which happens when a parent is physically available but less mentally and emotionally available. As a parent, putting a "pause" on these stresses to take time to give children individual attention is important if possible. This is typically easier to do when parents have a network of social support, which right now means having other adults they can talk to, seek advice from and even just laugh with. Finding ways to maintain social relationships and social distancing at the same time can be incredibly helpful.