At the age of fourteen, Zachary Brounstein had the type of epiphany that only the lucky few experience. Having just finished the book "Atom: Journey Across the Subatomic Cosmos" by science writer Isaac Asimov, Brounstein walked into a dark room in the Ontario Science Center and decided what he wanted to do with his life.
"In this science center, there was this room that was completely dark," Brounstein said. "It was pitch black. There was a small podium in the middle of the room and when I looked into it, I saw a thin glass plate with some liquid on it which I now know was ethanol. I had just finished a book by Isaac Asimov and I knew what I was looking at were subatomic particles decaying. I had never seen anything like that before. It was almost a spiritual moment to be in that room and see this stuff I had read about come to life. At that young age, I told myself 'this is what I want to do with my life'. I wanted to pursue science and increase the human breadth of knowledge."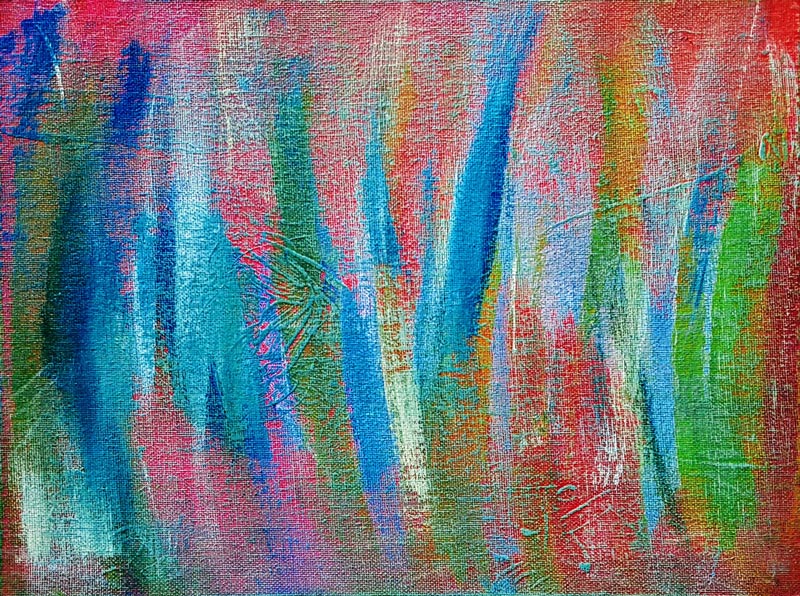 Brounstein has fulfilled his goal in more ways than one. Since graduating from the University of Nevada, Reno in 2016 with a double major in Mathematics and Chemical Engineering as well as a double minor in Chemistry and Renewable Energy, Brounstein moved to New Mexico where he worked for two and a half years as the Nuclear Safety Engineer at Los Alamos National Laboratory. He is currently pursuing his Ph.D. at the University of New Mexico in Nano Science and Microsystems Engineering while continuing as a full-time researcher at the Los Alamos National Laboratory. Not only is Brounstein successful in his pursuit of science, but he has also made a meaningful commitment to future students following his same path. As a young alumnus of the College of Science, he endowed the Zachary R. Brounstein Scholarship Fund to support undergraduate students pursuing dual majors in the sciences.
"I had such a monumental experience at UNR," Brounstein said. "I really wanted to give back and have others experience that as well. Your formative years are so pivotal. I think if I went to a different college and pursued a different path, my life would be very different, and I'm very happy with where I'm at."
Brounstein's bi-weekly contributions will fully fund his scholarship within five years, at which point it will exist indefinitely as an available source of support for students at the College of Science.
"This is something I really wanted to do," Brounstein said. "Obviously, it is a lot easier to keep the money than to donate it, but hopefully others will read this and realize 'I can give on a regular basis and actually help out others forever.' Just five years of my time will help people out in perpetuity. I think that trade-off is infinitely beneficial."
Brounstein's endowment represents a continuation of his leadership and altruism during his time at the University. While pursuing his double major and double minor, Brounstein worked at the Math Center tutoring students. He credits this position for not only preparing him for the real-world work force, but for also helping him to develop valuable time management skills.
"I loved helping the students," Brounstein said. "It didn't feel like work, it felt like hanging out with people and doing math. But having to balance work, my social life and school – that was really tough. It really forced me to undergo a lot of time management protocols."
Brounstein also credits joining the fraternity Alpha Epsilon Pi for honing his leadership skills.
"The fraternity was really new," Brounstein said. "It had only started the year before I joined. Because we were so small, we had to build everything from the ground up. There were a lot of pitfalls, a lot of things we did wrong, but a lot of things we did right. I really wanted the fraternity to succeed and that forced me to take up a leadership position."
After graduating, Brounstein's move to New Mexico was based almost exclusively on Los Alamos National Laboratory's job offer which included full support of employees pursuing higher education, a benefit he is enthusiastically taking advantage of.
"At the beginning of 2019, I found a position where I could pursue my Ph.D. full time and I could do research at the laboratory," Brounstein said. "My new job is doing research full-time. I wake up every day really excited to go to work."
Only three years out of college, Brounstein's enthusiasm for science and life has led to a successful career and a future full of opportunities Brounstein is not likely to pass up.
"If there is an opportunity to do something – even something small – the maxim that I use is 'Will I regret this in five years?' Most often, the answer is no."