College of Liberal Arts Professor of Music Dmitri Atapine recently performed the Mendelssohn Octet at the Stavros Niarchos Foundation Cultural Center in Athens, Greece. The performance was filmed for this year's PBS Special, "Odyssey: The Chamber Music Society in Greece." The special marks the beginning of The Chamber Music Society's celebration of its 50th Anniversary Season and it is also the first of the triennial Live From Lincoln Center to be performed and broadcast internationally.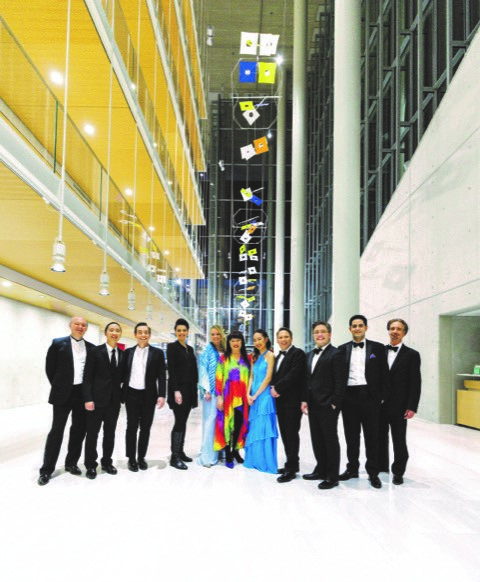 "It is an enormous honor to be a part of this broadcast because it brings chamber music into the homes of millions of people around the country," Atapine, Chair of the Music Department in the School of the Arts, said. "To perform alongside some of the finest musicians from around the country in the birthplace of Western Civilization and to be able to share our music with the broadest national audience on PBS is thrilling and exciting. The Mendelssohn Octet was chosen by the Society's artistic directors David Finckel and Wu Han as representative of Classical balance and proportions, so evident in every historic site that the musicians visited on this tour, which is a blend of music, architecture, history and pure magic."
As part of The Chamber Music Society's 50th Anniversary Season, Professor of Piano Hyeyeon Park and Atapine were chosen to close the "Art of the Recital" series at the Lincoln Center in New York City May 14, 2020. The concert will feature the world-premiere of a brand new sonata for cello and piano by one of America's most prominent composers, Lowell Liebermann. The sonata is a co-commission between The Chamber Music Society and the University's College of Liberal Arts. The performance will stream live on The Chamber Music Society's website that day and for 48 hours afterward.
"What an amazing program the Odyssey in Greece looks to be," College of Liberal Arts Dean Debra Moddelmog said. "What a great experience for Dmitri and the other members of the Chamber Music Society of the Lincoln Center, and congratulations to Dmitri and Hyeyeon on being selected to close the Chamber Music Society's Art of the Recital series."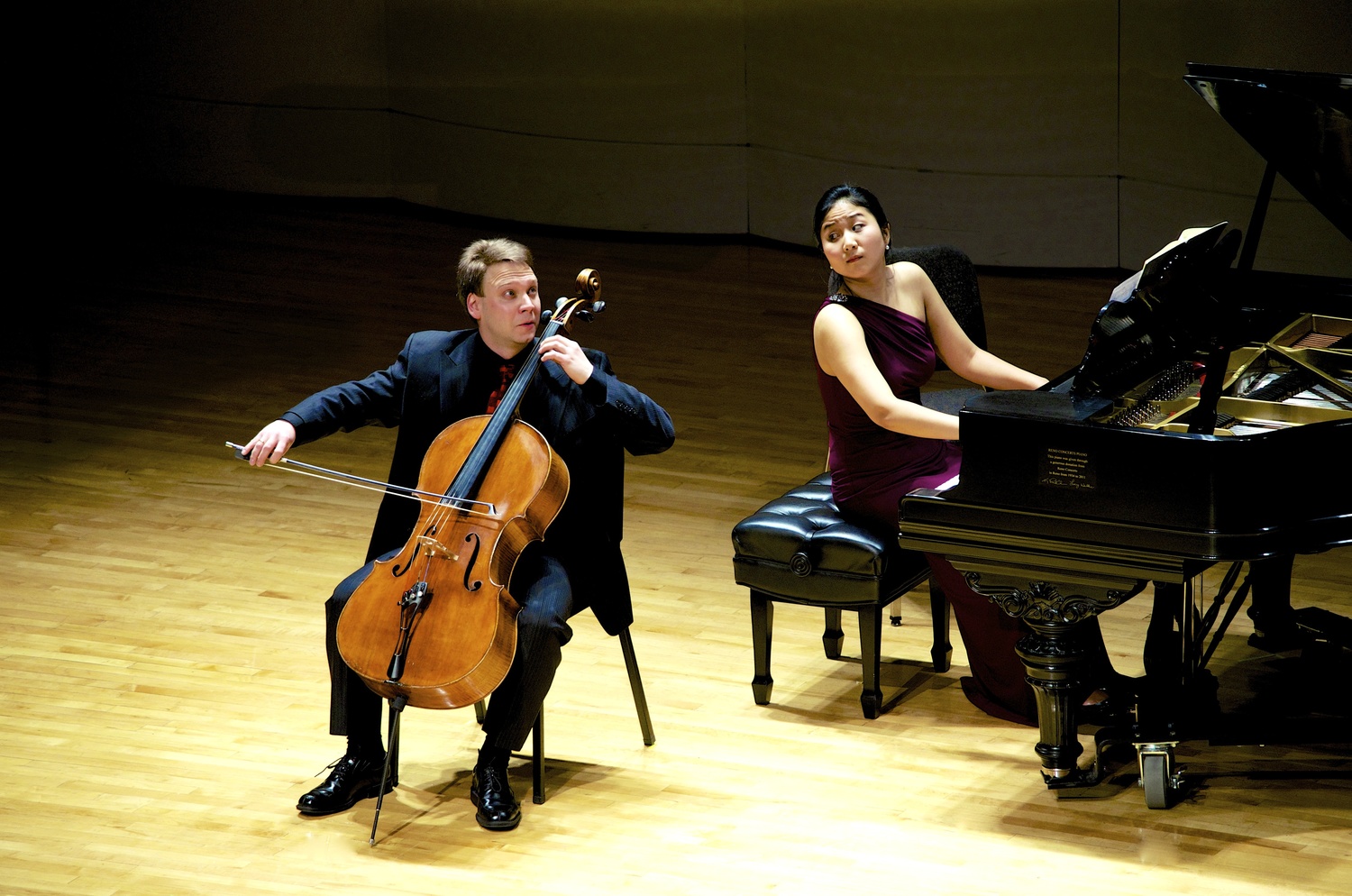 Atapine and Park are also the artistic directors of the University's Apex Concert series, which will commence its ninth season with "Bohemian Rhapsody" on campus Thursday, Sept. 12.
"The Chamber Music Society is coming to town for our Apex Concerts performance on Feb. 20, 2020," Atapine said. "So if people want to see them live perhaps after seeing the PBS special, they don't have to travel to the Lincoln Center, they can come to the University and hear them."
The PBS special "Odyssey: The Chamber Music Society in Greece" airs locally on KNPB this Friday at 9:30 p.m. PDT. The special will also be available to stream on the PBS website after it airs this Friday until the end of September.