The University Libraries at the University of Nevada, Reno is pleased to announce the 32nd Annual Nevada Writers Hall of Fame honorees: #1 New York Times bestselling author Robyn Carr is the 2019 Nevada Writers Hall of Fame inductee, and Caleb S. Cage will receive the Silver Pen award.
In celebration of this year's honorees, the University Libraries invites literary enthusiasts to join us for An Evening with Robyn Carr and Caleb S. Cage on Thursday, November 7 at 6:30 p.m. at the Reno Renaissance Hotel, Downtown Reno located at One South Lake Street. Tickets are on sale now and space is limited.
"The Nevada Writers Hall of Fame is a time to celebrate the works of Nevada authors," Dean of University Libraries and Teaching & Learning Technologies, Kathlin Ray said. "Robyn's historical and contemporary romance novels, as well as her suspense novel, non-fiction work, short stories, articles and even screenplays demonstrate she is well worth celebrating! We look forward to honoring the many contributions Robyn has made to further strengthen Nevada's rich and vibrant literary landscape."
Adding to the excitement of this year's event, Netflix has announced it is currently producing a 10-episode series based on Robyn's Virgin River series. It is set to premiere in late 2019 or early 2020.
"I'm completely honored and humbled by this prestigious award," 32nd annual Nevada Writers Hall of Fame inductee Robyn Carr said. "It is an honor and a thrill to be inducted into the Nevada Writers Hall of Fame. Regardless of their setting, all my stories start in Nevada, the state where I've made my home for so many years and the place that continues to inspire me as a writer and storyteller every day. To be recognized and celebrated as a Nevada writer truly means the world to me."
About the Nevada Writers Hall of Fame
The Nevada Writers Hall of Fame was established by former Friends of the University Libraries President Marilyn Melton in 1988 to recognize the great writers who write in and about Nevada – and those who are continuing to contribute to Nevada's literary landscape.
Induction into The Nevada Writers Hall of Fame acknowledges a lifetime achievement in writing.
Selection criteria for induction into the Nevada Writers Hall of Fame includes: a strong Nevada connection through theme or residence, achieving critical recognition for publication, and an author's overall contribution to building the literary culture of Nevada.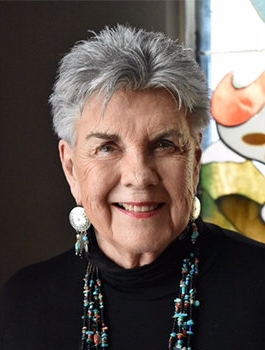 "I envisioned the Nevada Writers Hall of Fame to have two purposes," Melton said. "First, I wanted to create an annual event honoring Nevada's finest writers. Second, I wanted to establish the Hall of Fame to serve as a stimulus to encourage excellence among emerging writers in the Silver State. I will be delighted to present Robyn with her Hall of Fame medal. I also look forward to honoring Caleb by presenting him with the Silver Pen award. They are both very worthy of these accolades!"
About Robyn Carr – 32nd Annual Nevada Writers Hall of Fame Inductee
Robyn Carr was an Air Force wife and a young mother of two when she started writing fiction in the mid-1970s. Since then, she has become one of the world's most popular authors of romance and women's fiction, with 11 of her novels reaching the #1 spot on the New York Times bestseller list.
Robyn's novels have spent nearly 250 weeks on that prestigious list and have sold over 27 million copies worldwide, with her beloved, 20-book Virgin River series alone netting more than 13 million copies. In recognition of her the significant contributions to the genre, the Romance Writers of America awarded Robyn the 2016 Nora Roberts Lifetime Achievement Award.
In addition to her wildly popular contemporary romance series—which include Virgin River, Thunder Point, and Sullivan's Crossing—Robyn also writes stand-alone women's fiction, including titles like The Life She Wants, The Summer That Made Us, and The View from Alameda Island. Her recent novels have landed on the New York Times, USA Today, Publishers Weekly, and Wall Street Journal bestseller lists.
Robyn is now living her dream of writing one stand-alone women's fiction novel and one contemporary romance per year. She makes her home in Las Vegas, Nevada, and loves spending time with her two grown children and grandchildren.
About Caleb S. Cage – Silver Pen Award Recipient
Caleb S. Cage is the 32nd Annual Nevada Writers Hall of Fame Silver Pen award recipient. The Silver Pen award was added to the Hall of Fame program in 1996. This award recognizes mid-career Nevada writers who show talent and promise.
"The challenge of selecting the Silver Pen recipient has been getting harder and harder," Selection Committee Chair Millie Mitchell said. "Caleb's body of work is impressive and thought provoking. It is our pleasure to honor Caleb with the Silver Pen."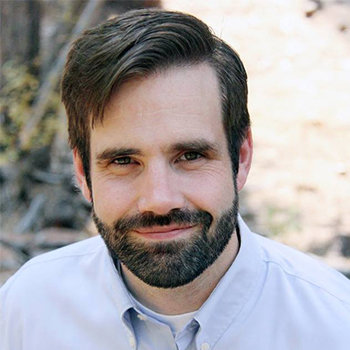 Caleb is a native of Reno, Nevada and a veteran of the United States Army. A graduate of the United States Military Academy, West Point, he served as a field artillery officer from 2002 to 2007, including time as a platoon leader in Baqubah, Iraq in 2004, and as an information operation battle captain in Baghdad in 2006. He is the author of Desert Mementos: Stories of Iraq and Nevada, War Narratives: Shaping Beliefs and Blurring Truths in the Middle East, and the co-author of The Gods of Diyala: Transfer of Command in Iraq (2008) with Gregory M. Tomlin. His essays and fiction have appeared in War, Literature, and the Arts, Red Rock Review, High Country News, Small Wars Journal, and various other publications and anthologies.
"Many of the works of authors inducted into the Hall of Fame have inspired so many people," Melton said. "Our land and place, Nevada, is special and unique."