With the fall semester underway, the University of Nevada, Reno is informing students, faculty and staff of increased preparedness efforts taking place on campus. Over the summer, the University installed 17 "Stop the Bleed Kits," bleeding control kits designed to save lives in the event of a unintentional injury, accident, act of violence or natural disaster.
The kits, located throughout campus, have been placed in high-population density areas. Inside each bleeding control kit, which can be found on a wall-mounted box similar to an AED device, there are instructional cards as well as 12 individually packaged trauma packs, which contain tourniquets, gauze for wound packing, CPR shields, gloves and other relevant life-saving supplies.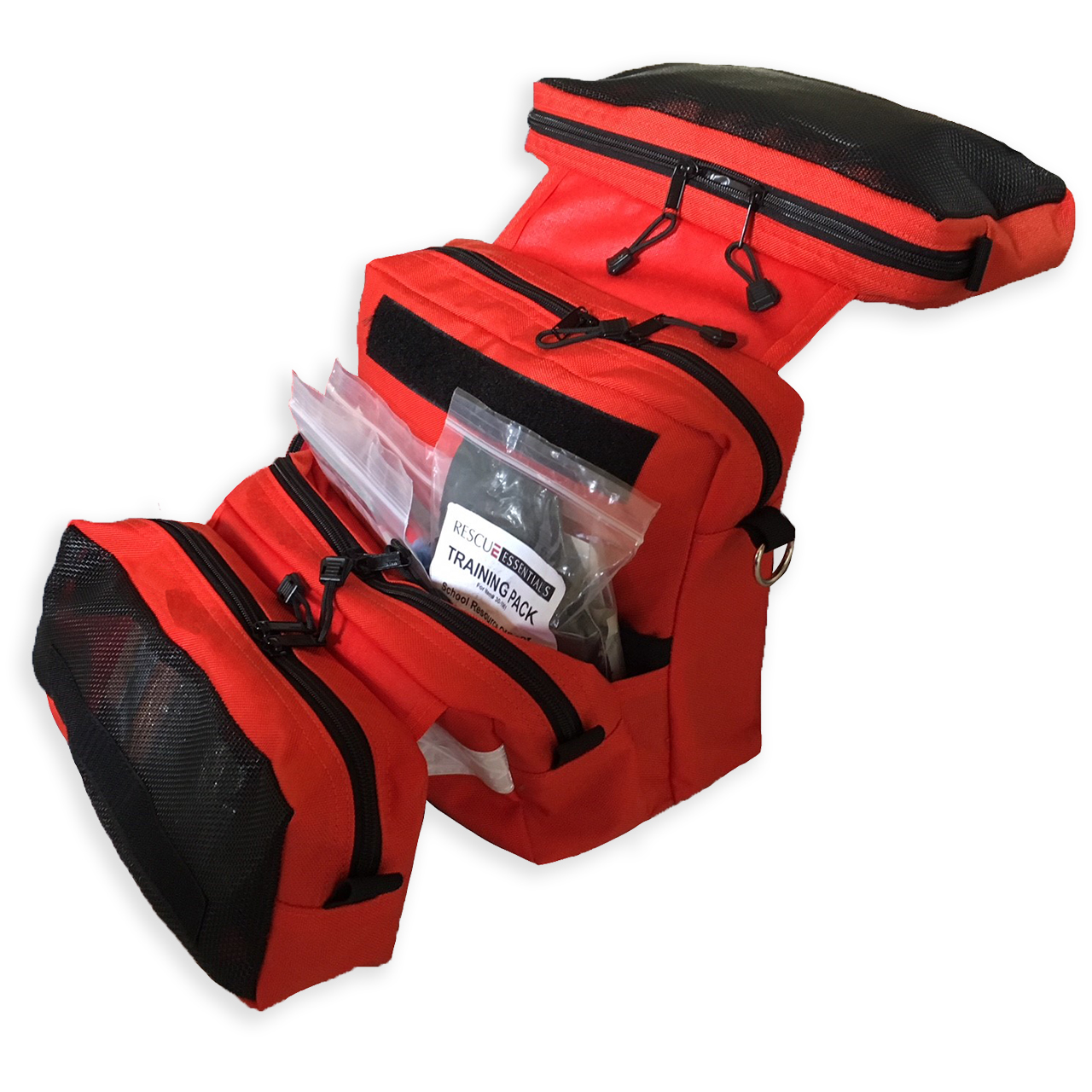 These kits have been specialized to utilize the same equipment that University law enforcement and emergency response partners are accustomed to and trained on. However, bystanders could also use or assist others with a kit.
"Stop the Bleed Kits really allow for that instant bystander assistance which has been proven in many major instances to save lives," Amanda Windes, manager of organizational resilience, said. "You never know when you could be that person to make a difference and save someone's life."
Designed to increase the University's effectiveness in dealing with an incident in which an individual is harmed, no matter the cause, the implementation of the Stop the Bleed campaign is part of University and nationwide initiatives at increasing preparedness.
"Obviously, these kits are something we never want to have cause to use but nonetheless they are important in ensuring that immediate aid can be administered in the event of an incident," Windes said.
Ongoing preparedness
As part of this effort to increase community preparedness, the University will hold a National Preparedness Extravaganza from Sept. 10-14, 2018. During these days, faculty, staff and students can attend training events ranging in subject from earthquake awareness & preparation to the use of the new Stop the Bleed Kits.
The times, dates, and subjects of the National Preparedness Extravaganza trainings are as follows:

Monday, Sep. 10, 2018
• 8:30-9:30 a.m.: Washoe Community Emergency Response Team - Be Prepared - Have a Kit , Mathewson-IGT Knowledge Center 201
• 1-2 p.m.: Washoe Community Emergency Response Team - Be Prepared - Have a Kit, Mathewson-IGT Knowledge Center 305
Tuesday, Sep. 11
• 8:30-9:30 a.m.: The Nevada Seismological Lab - Earthquake Awareness & Preparation, Mathewson-IGT Knowledge Center 104
• 2-3 p.m: University Police Services - Active Shooter Training, Mathewson-IGT Knowledge Center 305
Wednesday, Sep. 12
• 8:30-9:30 a.m.: University Police Services - Active Shooter Training, Mathewson-IGT Knowledge Center 104
• 1-2 p.m.: Seismic Lab - Earthquake Awareness & Preparation, Mathewson-IGT Knowledge Center 305
Thursday, Sep. 13
• 9:30-10:30 a.m.: University of Nevada, Reno School of Medicine - Stop the Bleed Training, Mathewson-IGT Knowledge Center 201
• 2-3 p.m.: University of Nevada, Reno School of Medicine - Stop the Bleed Training, Mathewson-IGT Knowledge Center 305
Friday, Sep. 14
• 8:30-9:30 a.m.: Environmental Health & Safety: Fire Extinguisher and Evacuation Chair Training, Mathewson-IGT Knowledge Center 104
• 2-3 p.m: Environmental Health & Safety: Fire Extinguisher and Evacuation Chair Training, Mathewson-IGT Knowledge Center 305