This marks the eighth year the University of Nevada, Reno's Spring Commencement was complemented by five Cultural Graduate Celebrations, organzied by The Center, Every Student. Every Story. These celebrations bring together students, friends, family and faculty to recognize the achievements of Class of 2018 graduates from across disciplines.
African Diaspora Graduate Celebration
Master of Ceremonies Daniel Valle introduced Fred Holman, who gave the University welcome address at the celebration. Kira McGlothen sang the Black National Anthem, which was followed by an invocation by Pastor DeSean Horne. The student address was given by Elda Solomon. Artist, scholar and humanities lecturer L. Martina Young delivered the keynote address. Rita Laden, Araceli Martinez and Jody Lykes presented graduates with stoles.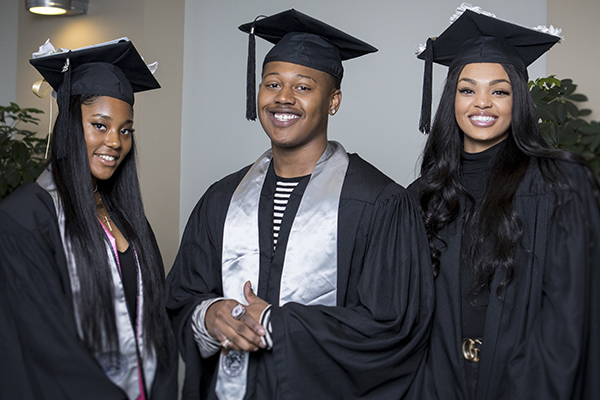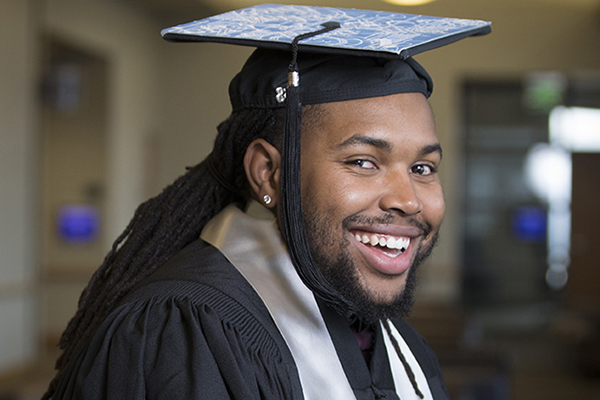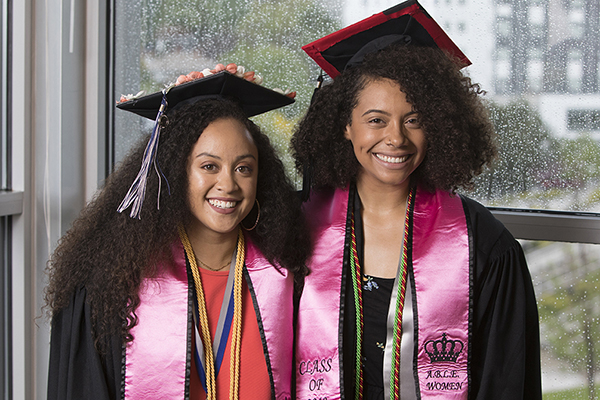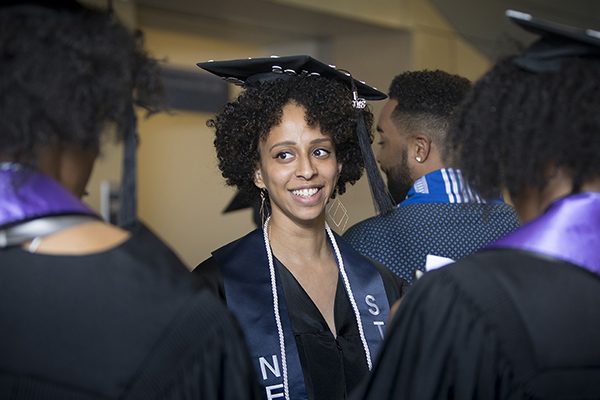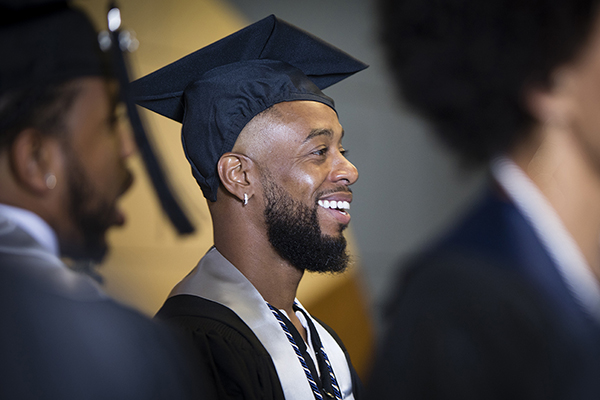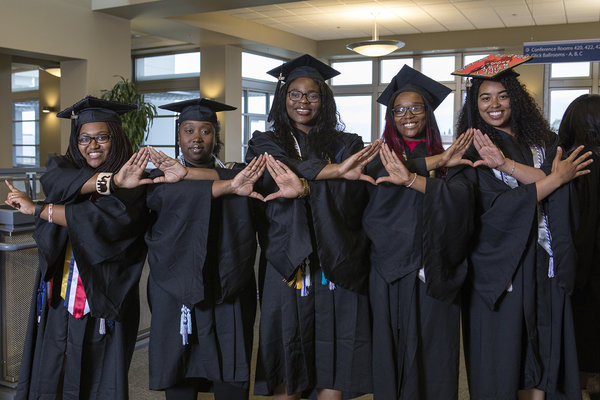 American Indian & Alaska Native Graduate Celebration
Saundra Mitrovich was Master of Ceremonies for the celebration and led everyone in prayer and a flag song. Welcoming and congratulating students, Araceli Martinez came next, followed by University President Marc Johnson, who also gave his congratulations. Native Alumni President Stephanie Wyatt introduced keynote speaker Michaun Eben, who was followed by student speakers Alicia Reyes and Helen Fillmore. Fredina Drye-Romero and the Williams Family were honored as the Community and Family Partners of the Year, respectively.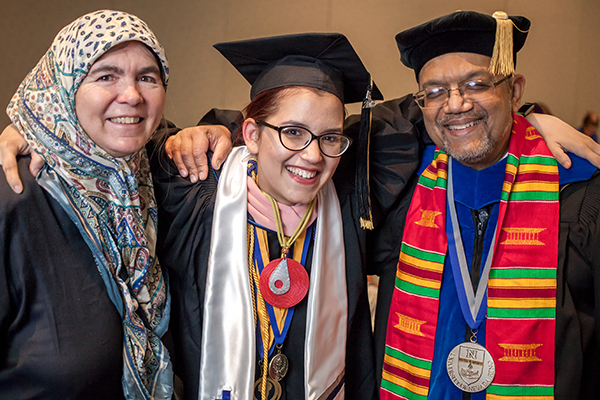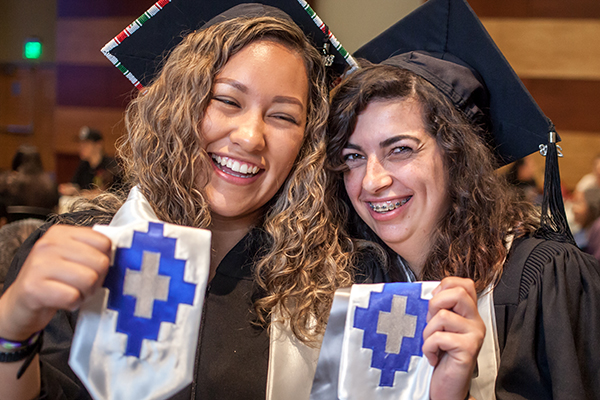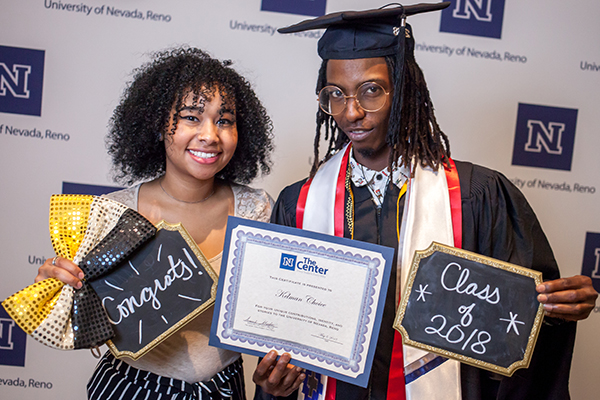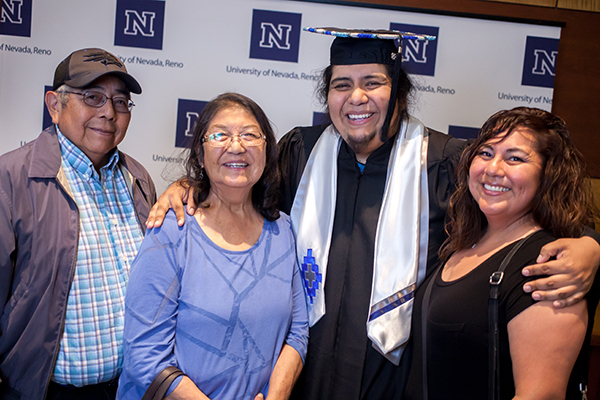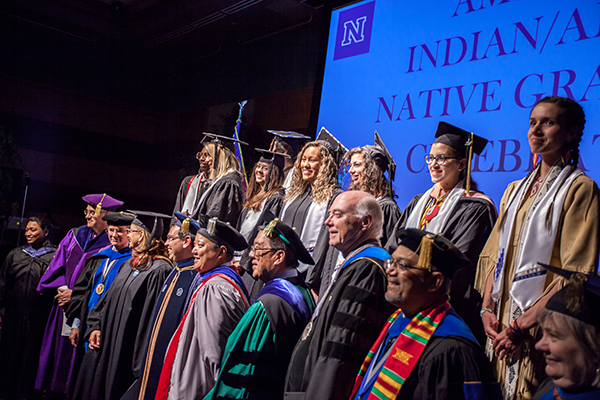 Asian American and Pacific Islander Graduate Celebration
Master of Ceremonies Derek T. Furukawa introduced Araceli Martinez, who welcomed students and guests for The Center. Provost Kevin Carmen congratulated graduates before turning things over to keynote speaker Ryan Tung. Student speakers Patrick Gomez and Megan Du followed.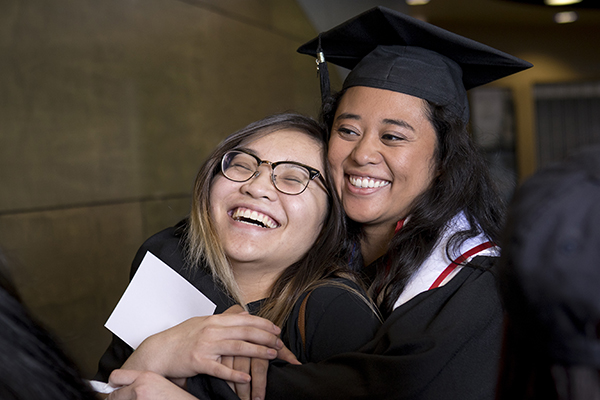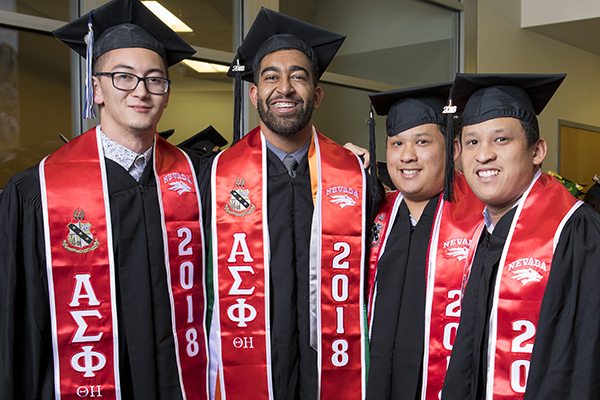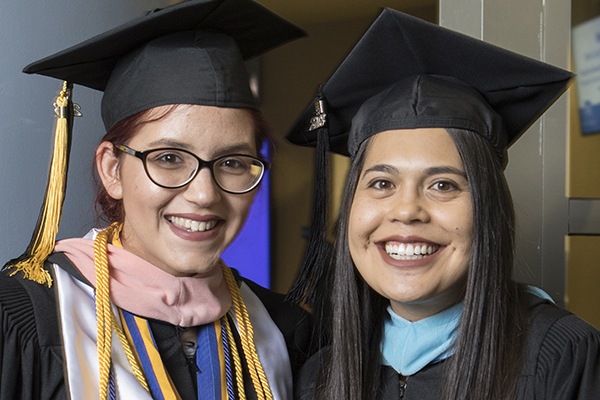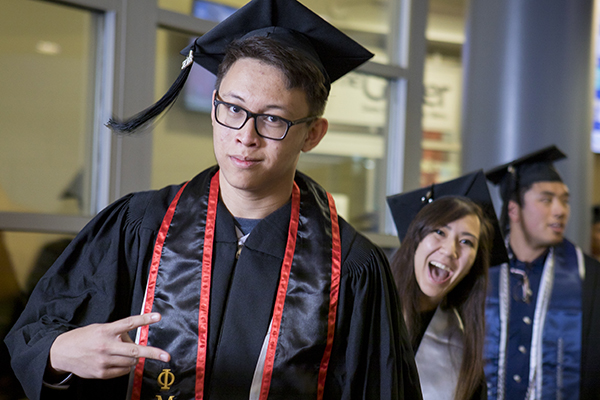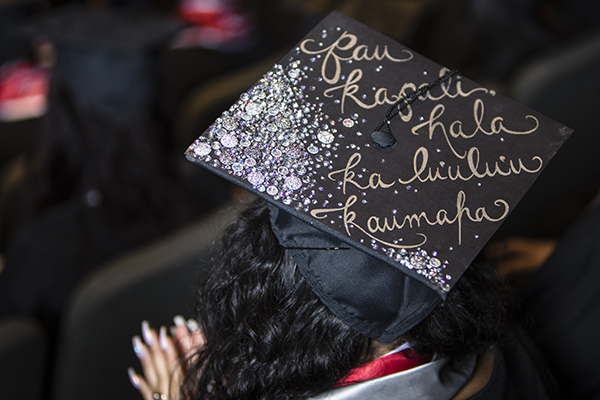 Latinx Graduate Celebration
Jafeth Sanchez was Master of Ceremonies for the celebration and introduced Araceli Martinez of The Center and Lorraine Benuto of the Latino Research Center, who welcomed and congratulated students in Spanish and English respectively. Next, Provost Kevin Carmen congratulated graduates before keynote speaker Liza Mazzula gave her address and presented the La Promesa Award. New Latinx faculty were introduced, additional awards were presented, Ignacio Montoya presented stoles, Jahahi Mazariego presented scrolls and Gabriela Ortiz-Flores led the final handshake.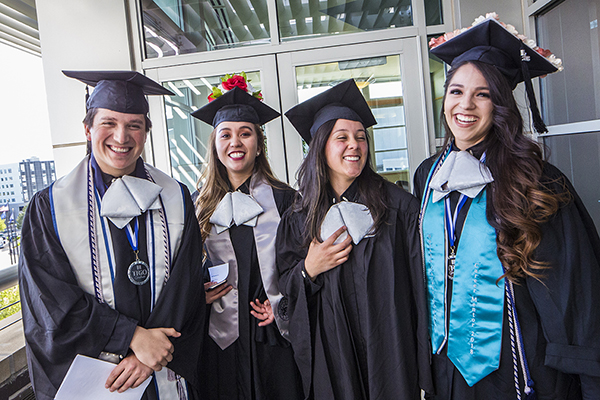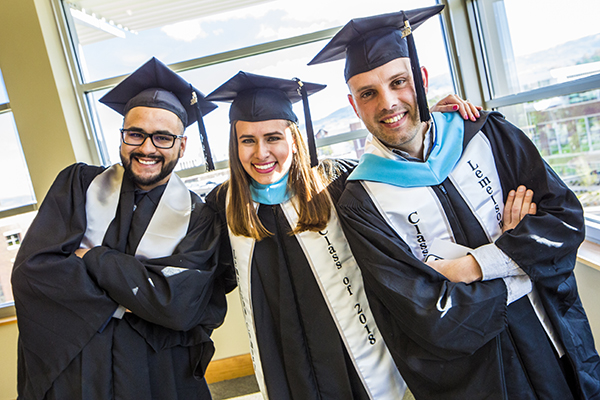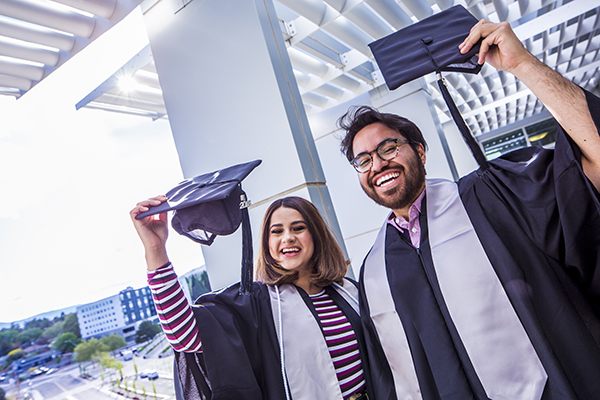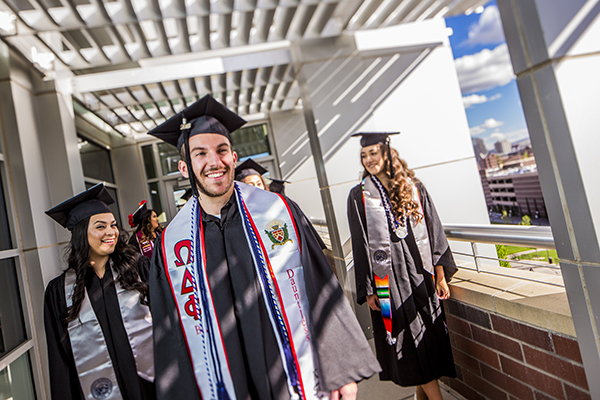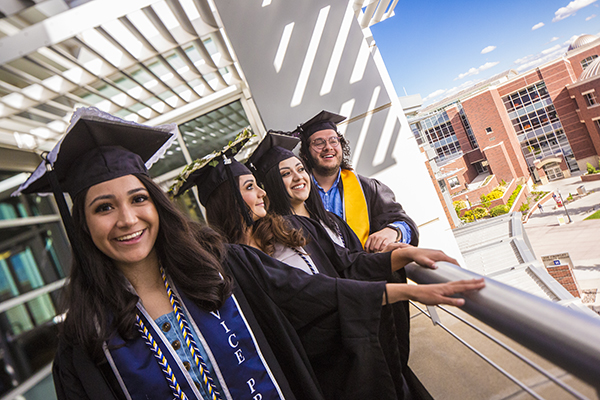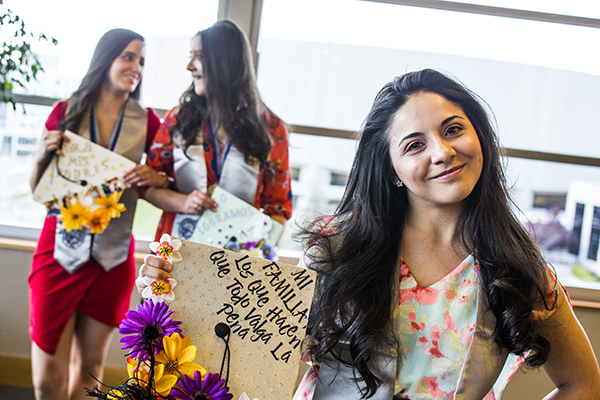 Lavender Graduate Celebration
Araceli Martinez welcomed and congratulated graduates, introducing Provost Kevin Carmen, who did the same and introduced Geoff Green. Alumna and keynote speaker Ana Navarro spoke about creating community. DePaul Vera was the student speaker for the celebration. For the awards processional, Kyle Jackson read the names, Emily Hobson presented Lavender cords and Bernadettte Hinojos presented scrolls.