The University of Nevada, Reno's College of Business received recognition this week from U.S. News & World Report as offering a top online graduate program in the country.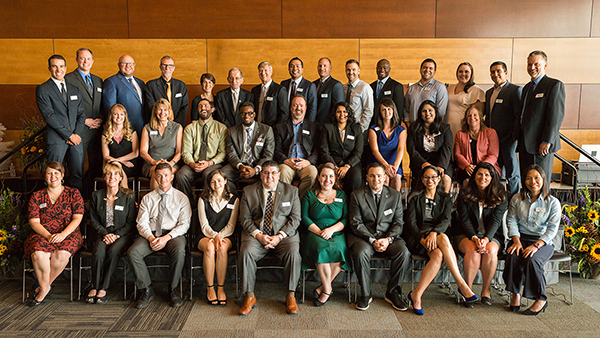 The College of Business' Online Executive MBA, offered in partnership with Extended Studies, is ranked No. 33 of 199 schools in the "2018 Best Online MBA Programs" category.
In this category, regionally accredited institutions were sent statistical questionnaires, and certain other conditions and definitions had to be met to be included in the final ranking. Criteria used to determine the final ranking included student engagement, admissions selectivity, peer reputation, faculty credentials and training and student services and technology. The University's Online Executive MBA received particularly high marks for its student engagement score, which measures student satisfaction and instructor responsiveness. Faculty credentialing and training, which is defined as how well the schools prepare instructors to teach remotely, also received high marks.
Five cohorts have graduated from the University's Online Executive MBA Program since its conception in 2011. The largest cohort of 33 graduates in 2017 and had an average of 12 years of work experience when they started in 2015. Students participate in the program from all over the world and many of the students participating in the program already have graduate or professional degrees.
The College of Business' Executive MBA Program meets the accreditation standards of the Association to Advance Collegiate Schools of Business, the highest attainable level of accreditation in business education.
"We are incredibly proud of the Online Executive MBA program in the College of Business," Kambiz Raffiee, the program's director and associate dean of the College of Business, said. "Top rankings from U.S. News & World Report continue to be a major milestone for the program. The hard work of the faculty, students and program administration have made this possible."
For more information on the Online Executive MBA Program, visit www.emba.unr.edu.