The Mandela Washington Fellowship, a six-week academic and leadership institute sponsored by the U.S. Department of State, was once again welcomed at the University of Nevada, Reno in 2018.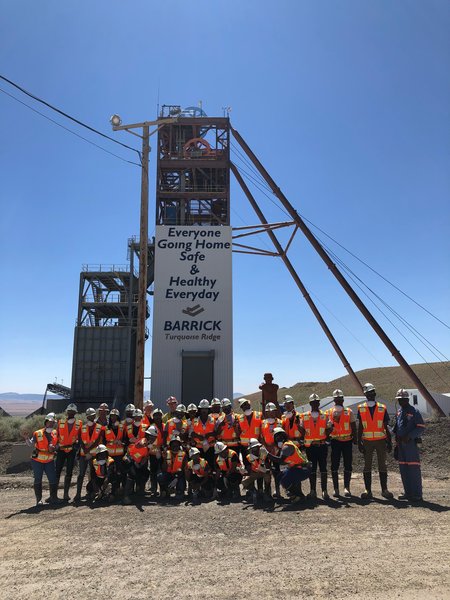 During the last couple of weeks, the fellows have participated in a customized academic institute implemented by the University's College of Business with the Northern Nevada International Center. Focused on building practical skills in the area of business and entrepreneurship, fellows connected with local leaders and community partners, such as Microsoft, Barrick Gold Corp. and the Tahoe Reno Industrial Center (TRIC).
"Even in my best expectations, I did not expect this," Osman Elbashier said. "These kinds of opportunities and activities I never had access to in Europe or Sudan; every day we are given the opportunity to meet new speakers who are very accomplished in their fields"
Elbashier, a 28-year-old from Sudan, Africa, with a Master of Business Administration degree from the European University in Barcelona, Spain, has more than six years of experience in a variety of business start-up and management fields. Currently serving as the chairman and executive manager of OZ Real Estate, Elbashier focuses on enriching, developing and optimizing practices for the real estate market in Sudan.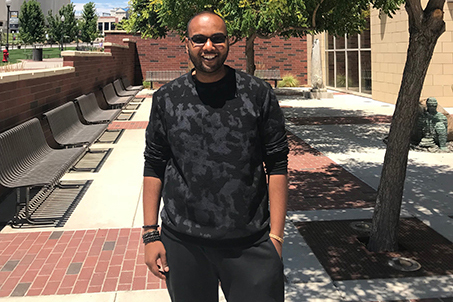 "Our business model is based on complete transparency," Elbashier said. "In Sudan, the real estate market has had a bad reputation and we're trying to fix that."
Elbashier experiences with the Mandela Washington Fellowship has assisted him in the continuation of his work in the development and transformation of the real estate sector in Sudan; helping him understand various practices as well as network with both African and American leaders.
For me, I feel like this is my place," Elbashier said. "I was supposed to come to Reno."
"Since I was a little girl, I have always loved bees, I've always had a passion to become a beekeeper," Daniela Rakotomamonjy said. "A lot of my interest in this program and coming to the United States was my beekeeping projects; America is one of the largest consumers and producers of honey in the world."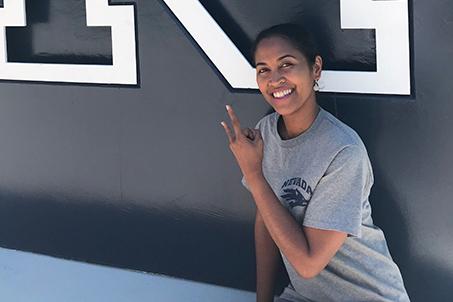 Rakotomamonjy, a native of Madagascar, holds an engineering diploma in environment and tourism from the Superior Polytechnic College of Madagascar and a certificate in international business management from HEC Paris. Currently, Rakotomamonjy is the chief executive officer of ACE, a group of five multisectoral companies specialized in public/private partnership projects in renewable energy, urban and rural land reform, ecotourism and agribusiness - including a beekeeping company, which produces honey from organic tropical fruit and flowers.
"I'm very happy to be here in Reno, given it is an emerging city, I can adapt the experiences I've learned here back to my country," Rakotomamonjy said. "Seeing all these different business models, especially those of young startups, has been influential."
Upon completion of the Mandela Washington Fellowship, Rakotomamonjy plans to continue providing professional training opportunities for people in her community. A key component of the program is ensuring that these young African leaders develop the professional connections and networks they need, enriching local communities in the Reno/Tahoe area while sharing best practices.
"The impact this program has had upon the University and the community should not be underestimated," Carina Black, executive director at the Northern Nevada International Center, said. "The connections these fellows have made further expand markets and communication globally; it's great that the University has had the opportunity to assist in helping these individuals."
In the final week of the six-week institute, the Mandela Fellows are set to volunteer at a local food bank, participate in several panels on business as well as medical technologies at the University and visit the Nevada Hoop Houses.
The Program
The Mandela Washington Fellowship empowers young African leaders through academic coursework, leadership training, mentoring, networking, professional opportunities and local community engagement. These fellows are young leaders from across Sub-Saharan Africa who have an established record of accomplishment in leadership, entrepreneurship and a commitment to the empowerment of their respective communities.
For additional information about the Mandela Washington Fellowship Institute at the University of Nevada, Reno, please contact Carina Black, executive director of the Northern Nevada International Center at 784.7515, ext. 221 or cblack@unr.edu or Dave Croasdell, associate professor in the College of Business, at davec@unr.edu.
The Mandela Washington Fellowship for Young African Leaders is a program of the U.S. Department of State and is administered by IREX.
Join the conversation at #YALI2018. A closing luncheon is scheduled for July 27 from noon to 1:30 p.m. at the Atlantis Casino Resort Spa.