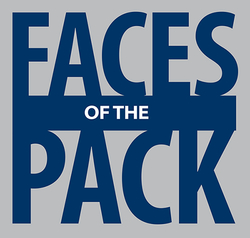 The University of Nevada, Reno offers students the potential to achieve greatness. On-campus organizations, professors, research projects and more can open doors to life-changing opportunities for students ready to take on the challenge. Senior Samantha Kutner grabbed ahold of those opportunities and did not let go, changing her life in ways she could not have imagined before joining the Wolf Pack. Over the course of her college career, Kutner faced many challenges and came out stronger, more successful and with strong connections to professors, mentors, coworkers and friends.
The big switch
Kutner grew up in Las Vegas and ended up starting her studies there at the University of Nevada, Las Vegas. Craving something different, she made the decision to move up to Reno because she wanted to explore a new place and new academic avenues. She believed she would find better opportunities to study in Reno than in her hometown.
"I applied to be a writing consultant, and as soon as I found out I was hired, I took the leap and moved to Reno," Kutner said. "It was somehow less intimidating to have a job before moving here than it was having no ties to anything because I was moving with a sense of joining a team."
Before becoming a member of the Wolf Pack, she was majoring in dance at the University of Nevada, Las Vegas. It was not until she took her first introductory research and clinical psychology course with professor Alan Fruzzetti that she switched her major to psychology. She said that she was lucky to have taken his class and could not say enough good things about him.
"I could not have had a better introduction to the field of psychology," she said. "I've always been a naturally inquisitive person, and his class gave me the space to grow and question things, to discuss and evaluate sources. I think many people were overwhelmed with the material in the course, which involved decades of theories and evaluating empirical studies, but his lectures were so engaging for me."
While studying psychology at the University of Nevada, Reno, she decided to focus on the psychology of terrorism and de-radicalization. The process of choosing this focus began with the community in which she was raised, an Orthodox Jewish community of Chabad. Chabad, also known as Lubavitch, is a major movement within mainstream Jewish tradition which has become a worldwide movement, caring for the spiritual and material needs of all Jews. It was this community that taught her to question things without blindly accepting information.
"Ironically, it was this kind of questioning that eventually led to my disillusionment with Orthodox Judaism and fundamentalism in general," Kutner said. "I had been thinking about religiosity and fundamentalism for a while, but never in an academic setting, not until I came to the University at least."
Her curiosity grew as she began reading memoirs of former extremists for a project in her theory of terrorism class. She wanted to see how people were able to remove themselves from environments that were traumatic and ones that resulted in violence against innocent citizens. She explained that when individuals rigidly adhere to anything, whether it be politics or religion, they get stuck in this world with very little flexibility, which increases the likelihood of outgroup violence. Because of this, she wanted to explore ways to promote psychological flexibility in an effort to reduce future instances of terrorist behavior.
"It was during this time, after my freshman year, that Dr. Fruzzetti referred me to Dr. Kemmelmeier, who gave me a sizeable collection of journal articles about understanding radicalization theories," Kutner recalled. "I read all of them over the summer, and somehow it all got synthesized together into this conceptual piece about improving de-radicalization programs. I've been continuing this research since then."
"I owe a lot to my mentor, Dr. Kemmelmeier, who made me into a researcher," she said. "I would not be where I am today in the field I hope to specialize in without his patience, support and advice over the past year."

Working at the University Writing Center also helped shift Kutner's perspective on research. She grew to love the literature review process and began collecting articles to build her initial idea of de-radicalization.
Research, research and more research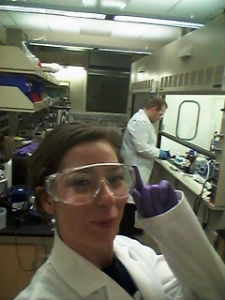 Kutner's thirst for research has grown since she began studying psychology. One of her two big University Writing Center projects focused on writing consultants and the ways that they could improve their sessions using certain aspects of Rogerian therapy, which focuses on a nondirective, empathic approach that empowers and motivates each client. She worked with her coworkers under the supervision of her employer, Maureen McBride, director of the UWC and the Northern Nevada Writing Project, to develop training methods and measurement tools to assess if empathy could be trained.
Kutner's second project with the University Writing Center focused on a common issue among some college students: procrastination. "I wanted to explore the varying theories behind procrastination in students who use the writing center, specifically student self-concept and their delay discounting behaviors," Kutner said.
Her inquisitive nature and passion for research often results in the materialization of projects even from the smallest observations. During the recent presidential election, Kutner said she was not the only one to notice Donald Trump's odd speech patterns. Being the inquisitive person that she is, Kutner wanted to see how she could operationally define the verbal behavior of both presidential candidates during each debate cycle.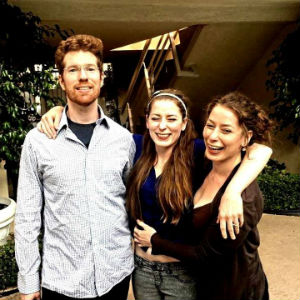 "There are novel ways to use behavior analysis, and I thought I would explore that in my attempt to understand the function of language as it operates in political contexts," Kutner explained.
Even when she is not out looking for research, it often finds her. Kutner is an identical twin, which came in handy when her mentor was considering exploring twins as a natural phenomenon under which Kutner and her mentor could explore cultural attitudes. They are researching how culture shapes perceptions of twins in regards to how they should be dressed and twinship in general.
What made it great?
Kutner's time at the University has given her a lot of favorites, including the University's emphasis on research and the willingness of professors to work with undergraduates.
"The faculty, my mentors, instructors and coworkers have all been wonderful," Kutner said. "Being a writing consultant and working with coworkers who are both brilliant and funny has been the highlight of my undergraduate career."
Like many seniors, Kutner's response to what she enjoys doing in her free time was, "what free time?" No matter how much this may be true, she enjoys dancing, writing and reading whenever she can.
Also like many seniors, Kutner is getting ready for the big goodbye. She will miss her mentors and instructors, who fully supported her in her final year as an undergraduate. She will also miss the University Writing Center, as it has played a large role in this formative time of her life.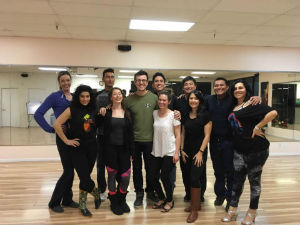 "I will miss my boss, Dr. Maureen McBride, and working with my coworkers at the writing center," Kutner said. "I have written for a long time, but I never considered myself a writer until coming to Reno and becoming a writing consultant. It will be very hard to leave the writing center community."
Looking toward the future
With the benefit of hindsight and her diverse academic and extracurricular career at the University, Kutner has some helpful tips for the students just starting their journeys towards the commencement stage.
"Don't be afraid to talk to your instructors," she said. "Respect their time, of course, but it might just take one good conversation to improve your experience in the class or begin research in something you find valuable. Do not be afraid of rejection, bad first drafts or skepticism from others when trying something new is all part of the process."
In just a few short weeks, Kutner will walk across the stage and receive her diploma, a certificate that embodies her challenging and rewarding academic journey. She plans to continue research in the field of de-radicalization and seek other research opportunities in psychology. The University opened countless doors to life-changing opportunities that Kutner stepped through without thinking twice. The wealth of resources offered at the University allows the potential for all students to achieve greatness. How will you achieve yours?