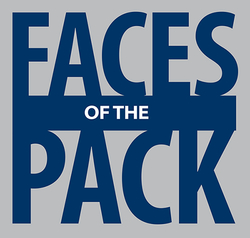 As a first-generation American, and a first-generation college student, Manuel Retana, an honors student studying mechanical engineering at the University of Nevada, Reno, has become a shining example of the hard work and joy that comes from following a dream. Set to graduate in May, Retana was one of only 20 students in the country recently accepted into the MIT CONVERGE visitation program, putting him on track to explore graduate study options at MIT itself.
The visitation program seeks to increase the presence of underrepresented and underserved students in MIT's graduate programs. Students were given the chance to preview the MIT campus and the research facilities in the primary department of their interest from November 16-18.
"I was able to interview faculty, visit labs, and talk with undergrads and graduates about writing effective statements of purpose for MIT," Retana said. "I met with the chair of the admissions committee for the MIT aero/astro department, as well as the department's administrator, and both helped me with the graduate application process."
Retana hopes to focus his graduate work in space robotics as he seeks to become a researcher for the NASA Johnson Space Center, or JSC.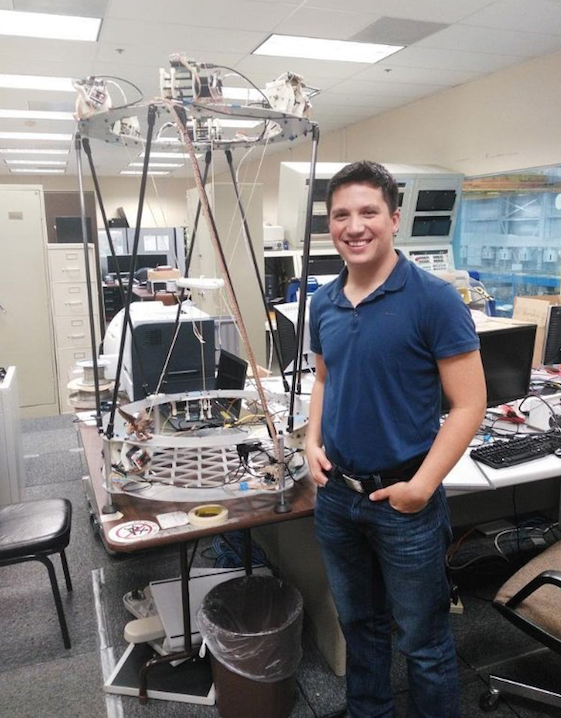 "My long-term goal has always been the NASA JSC," Retana said, "but for my graduate work, I will design and test novel artificial intelligence algorithms for the mobility of hopping rovers as well as research multirobot distributed information gathering and sharing for space exploration."
With his sights set on a career as a NASA JSC researcher, Retana found his visit to MIT to not only be an important step toward his professional pursuits, but also full of inspiration as he walked the historic halls of the Institute.
"I never thought I would have the chance to visit such a prestigious university," Retana said. "The university where fallen astronaut Dr. Ron McNair attended. It was a privilege to walk on the shoulders of giants, and to learn that MIT and Boston are a perfect match for my graduate studies and the kind of work I plan to do at NASA JSC."
The roots of research
Retana's interest in space robotics began in high school, but piqued when he first started attending the University of Nevada, Reno and was able to land an internship at Northrop Grumman, where he learned the ins-and-outs of government and commercial outer space technological applications.
"Nevada exceeded my expectations and has given me an amazing college experience," Retana said. "I've been able to intern at AECOM, Northrop Grumman, and Airbus Corporation, which all lead to my internship at NASA JSC where I was ultimately given the ability to take on my mechanical engineering senior capstone project."
Retana and five other University students are working on building a small-scale model of a cable-driven parallel robot, referring to its parallel legs that need to move in order for its base to be lifted, which will be used to provide multiple dynamic environments to train astronauts when driving a rover on a celestial body.
"NASA wants the cable driven parallel robot to be room-sized, which will allow astronauts to experience different loads and dynamics when driving on the kinds of surfaces they might experience on Mars or the moon," Retana said.
As well as working on his senior capstone project, Retana is also continuing a research opportunity he participated in over the summer at Stanford, in collaboration with the NASA Jet Propulsion Laboratory and Georgia Tech.
"What I'm collaborating on is research into developing space robots for asteroid and comet exploration in microgravity," Retana said. "I'm in charge of modeling a hybrid robot that combines a flywheel-propelled cube-like robot and a tensegrity exoskeleton which will have the ability to absorb and dissipate large amounts of impact energy allowing for the controlled landing of a rover."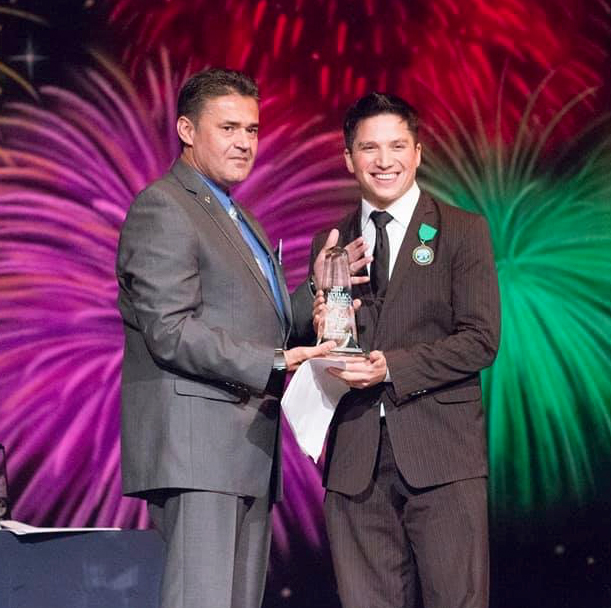 In 2016, Retana received second place in the Hispanic Engineer National Achievement Awards Conference's research poster competition in Pasadena, California for this collaborative research, as well as receiving HENAAC's leadership award and being named the Scholar of the Week by the Great Minds in STEM organization. His continued academic and professional success has left a lasting mark on the mechanical engineering department, including Miles Greiner, chair and foundation professor within the department.
"Manuel has been involved in a number of internships and research experiences away from the University of Nevada, Reno," Greiner said. "He has traveled to new places, and worked with a variety of organizations, all of which have helped him succeed as an honor student at the University. I've been impressed by his fearlessness and initiative."
Outside of outer space
When Retana isn't literally reaching for the stars, he has worked to help grow the campus community of Nevada. From 2013-14 he served as president of three Nevada student organizations, including Residence Hall Government President where he organized social, academic and cultural activities, as well as philanthropy events to support needy and homeless individuals in Reno.
He was also the president and co-founder of the University's first Mariachi Lobos de Plata Club, which helped launch the University's first mariachi music class and received the Associate Students of the University of Nevada's award for outstanding new club of the year. At the same time he founded and was the president of the University's Taekwondo Club where he taught self-defense.
"Coming to Nevada has been the best investment I have ever made," Retana said. "It opened the doors for me academically, socially and professionally. I will walk in May with all the technical skills I need to work with people at NASA JSC and MIT and Stanford thanks to the help of the amazing faculty we have in our college of engineering."