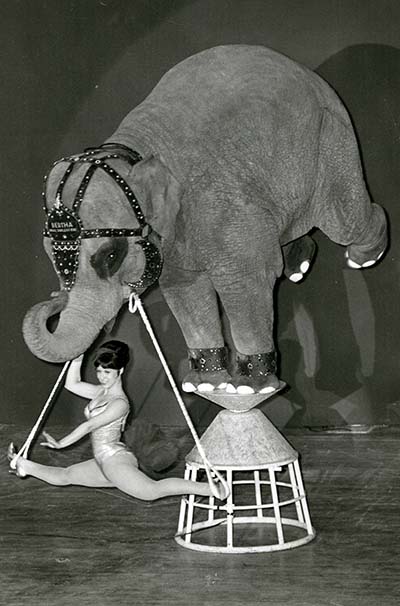 You may have heard of the "elephant in the room," but what about the elephant in the casino? Do the names Bertha, Tina or Angel ring a bell? If you are a born-and-raised Nevadan, perhaps this does sound familiar. Maybe you saw one of these precocious pachyderms perform at John Ascuaga's Nugget? Now you can take in the history and legacy of John Ascuaga's Nugget in a new exhibit on display in the Special Collections department on the third floor of the Mathewson-IGT Knowledge Center at the University of Nevada, Reno. The exhibit is free and open to the public.
The exhibit, Elephants in the Casino: John Ascuaga's Nugget, explores the history and legacy of the Nugget through the decades. Displayed are some highlights of John Ascuaga's Nugget over its more than 50-years history in Sparks. Begun by Dick Graves in 1954 with "little Johnny" Ascuaga as his general manager, the casino, the physical buildings as well as the Nugget's reputation grew under Ascuaga's ownership after Graves retired in 1961. Always family owned, the entertainment at John Ascuaga's Nugget rivaled offerings in Las Vegas, but no other casino had elephants! All are welcome to come experience the exhibit and meet Bertha, who became the Nugget and the city of Sparks' unofficial mascot, as well as Tina, and Angel who both worked with her.
"We wanted to produce this particular exhibit because we were honored to be selected as the repository for the John Ascuaga's Nugget records," Manuscripts and Archives Librarian Jacquelyn Sundstrand said. "The Nugget is and was a true icon in our region, and no one had live elephants in their casino!"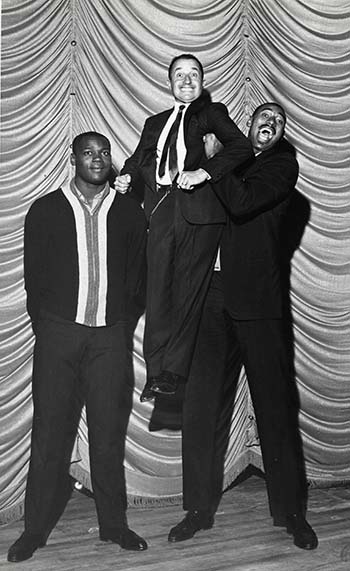 Exhibit highlights include: selected photos of show celebrities; the formation of the first Basque Festival, which still is held today; restaurant memorabilia and historical menus - think Lobster Thermidor for less than $10; the story of Dick Graves and Col. Sander's chicken; the saga of the solid gold Golden Rooster; and the development of the various casino expansions, including building under the Interstate 80 freeway.
"It is our goal in Special Collections to serve as an historical resource for the University, northern Nevada and the statewide community," Sundstrand said. "We want folks viewing the exhibit to understand more about the events that happened in their community, and we hope they may draw connections between then and now. Plus we aim to expose our guests to something new, something they didn't know before."
Sundstrand added, "It's always neat to work on an exhibit like this and with our collections. You become, in a sense, an historical detective. So much of Nevada history has yet to be collected and written, but our history is influential and there are a number of 'firsts' that have taken place in our state. When you put an exhibit like this together it helps to tell an important story which can open up a whole new world for many people."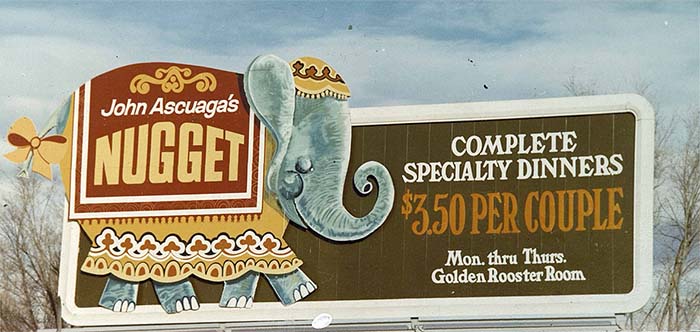 For information on "Elephants in the Casino" please contact Jacquelyn Sundstrand via email at jsund@unr.edu, or via phone at 775-682-5667.
If you have a piece of Nevada history you'd like to donate (i.e. historical documents, manuscripts, or photographs ) to Special Collections at the University of Nevada, Reno, they'd love to hear from you. Contact the department via phone at 775-682-5665 or email specoll@unr.edu.