Each semester, the University of Nevada, Reno and the Alumni Association honor an undergraduate student from each school or college who meets the exceptional Senior Scholar program standards.

The seniors will be recognized by the University and Alumni Association Wednesday, May 17. The event begins at 6 p.m. in the Joe Crowley Student Union.

As a celebration of their time at the University, the Senior Scholars were asked to reflect on their experience and scholastic achievements. A brief recap of each of their experiences are below.
Joseph J. Thomas, College of Agriculture, Biotechnology and Natural Resources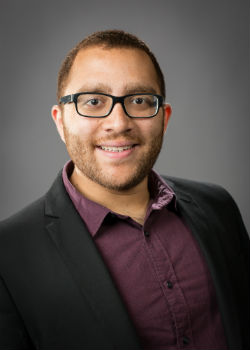 With graduation quickly approaching, I have been thinking about my time at the University of Nevada, Reno, and just how different I am now, compared to the nervous, timid freshman entering college. The last four years have been a period of growth and exploration, and I could not have been happier with the environment and community I entered here at the University.

My time here fostered my personal growth in many ways. The variety of classes and knowledgeable faculty allowed me to fully explore all my academic interests, including the chemical and anthropological ones outside my biochemistry major that fed into my respective minors. Getting involved with both on and off-campus organizations such as Phi Delta Epsilon medical fraternity and Northern Nevada HOPES helped develop my leadership, clinical and professional skills all while allowing me the opportunity to give back to the local community. In addition, other service opportunities provided through the University helped me to find a passion for bridging the gap between bench research and applicable life experiences through medicine. Participation in these service opportunities is an invaluable asset to my future as a medical professional.

There is no feasible way I could be where I am today, receiving this award, without the help of dozens of other people. I would especially like to the thank Ian Wallace for bringing me into his lab three-and-a-half years ago, for fostering my passion for science, for challenging me to think like a researcher and for introducing me to some of the closest friends I've made over my college career. I would also like to express my sincere appreciation for my professors, advisors, friends, and parents for continually pushing me to be a better version of myself and pursue what I love.
Kahlia Flores, College of Education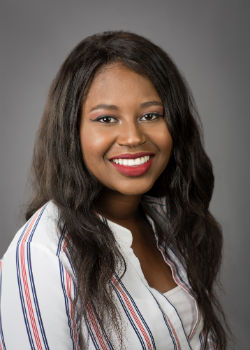 As I approach the final months of my undergraduate career, I often reflect on how I have gotten this far. Be it out-right determination, occasional frustration and a bit of procrastination, I can say proudly that these things pushed me to work harder and harder each semester. Having grown up in Las Vegas, I knew that the University of Nevada, Reno, would be the perfect place to become independent and expand my ever-curious mind. While working under some of the most insightful professors, I developed a passion for teaching and I strengthened my love of English. My favorite classes were those on diversity and multiculturalism, which made me realize that these were the kinds of students I would love to work with. Being a part of a marginalized community myself has made me want to reach out and inspire those kids who may think no one cares about them. At first, I believed my passion was with middle school students, but after receiving a paid-internship at Reed High School, I now have a soft spot for freshmen and sophomores. As I continue in my internship, I gain valuable insight into the world of teaching and about myself as a person, because the way you teach is deeply connected to who you are. I would like to thank my family for all their sacrifices and support throughout these four years. I would also like to thank my mentor, Professor Katherine Fusco, for inspiring me to learn and be curious. Lastly, I would like to thank my boyfriend, Evan Nassano, for staying up late to study with me, quizzing me during long car rides and rewarding my efforts with a lot of sushi. After graduation, I plan to continue my education, whether that be formally in graduate school or through the daily lessons teaching brings.
Anita Savell, College of Engineering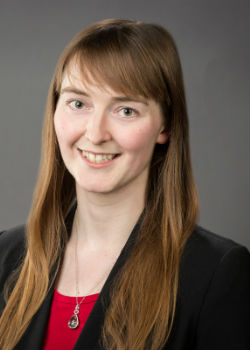 The University of Nevada, Reno, has provided me with opportunities beyond what I could have imagined. Four years and an engineering degree later, I am preparing to enter the University of Nevada, Reno School of Medicine this fall. Along with innumerable hours of studying and research, my success stems from the support of a multidisciplinary group of the University's outstanding faculty.

Tamara Valentine of the Honors Program has encouraged me to apply for nationally competitive scholarships. She read through every line of my applications with me, helping me learn how to represent myself professionally.

Xiaoshan Zhu of the College of Engineering introduced me to undergraduate research and the problem solving it requires, welcoming me to his laboratory as a freshman. Later in my education, Scott Earley and Paulo Pires of the School of Medicine supported my successful application for an American Heart Association grant studying novel drug targets for the treatment of ischemic stroke.

My most influential mentor, Elena Pravosudova of the College of Science, encouraged me to become a biology discussion group leader. She helped me realize how my critical thinking and problem solving developed in engineering could be valuable in biology and medicine. For years, Pravosudova's kindness, guidance and humor have been a motivating force.

I would also like to thank my mother, Denise Savell, and father, Steve Savell, for their unwavering support and encouragement - especially during the tumultuous year that was the medical school application process.

These formative years may have come to a close, but I will always feel the influence of the University of Nevada, Reno. I thank you for providing me with the foundation upon which I stand to build my future.
Emily Breslow, College of Liberal Arts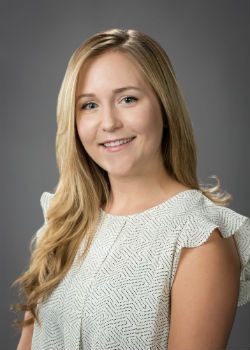 I have always enjoyed learning, but it was not until my first biology course at the University of Nevada, Reno, that I discovered I had a passion for it. I remember sitting in class, learning about the intricate process of DNA replication and being amazed by its perfection. After the lecture, I looked around at my fellow students, jaw-dropped, to see if they were as astounded. They were not. At that moment, I knew I was different. When I learn something new, it is as if I am being offered a glimpse into an entirely new world. When I hear a question in class, I immediately scan my brain for bits of information that I can piece together to form the answer. Solving the puzzle is almost as rewarding as having the answer be completely new, a new discovery to store for later use.

Once I discovered my love for science I had hoped I would narrow in on one field of interest. The opposite is true. I am just as passionate about my role as a genetics discussion group leader as I am about my role as a research assistant in a bumblebee ecology laboratory. Being on the dissection team and studying human anatomy gives me just as much excitement as being a mentor to other discussion group leaders. The University has granted me numerous opportunities to explore my passions, and I have learned that there is no reason to narrow my enthusiasms.

My success as an undergrad is largely due to having an amazing support system. I have never met a professor that cares as much about student success as Pamela Sandstrom and I cannot express how lucky I am to have her as a mentor. I am most thankful for the support of my family. They have always believed in me, even during times when I have doubted myself. They remind me every day that I can accomplish anything I set my mind to, and for that, I am forever grateful.
Erika Mauban, College of Science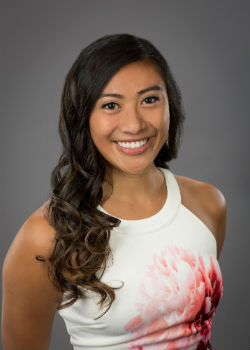 I have been certain for as long as I can remember that I was meant to pursue the field of medicine. I've always been passionate about my education, as I applied to 14 universities as a senior in high school. However, the one acceptance letter that I will never forget is the one that offered me a position in the 2020 cohort of the University of Nevada, Reno BS-MD seven-year combined degree program. Few who pursue medicine are blessed with the unique luxury of having a seat saved at a medical school as a senior in high school. While I already felt so much gratitude for this opportunity, I had no idea how many more impactful learning experiences lay before me as a student of the University of Nevada, Reno. It was at this University that I discovered my passion for not only my own education, but for the education of others. I enjoyed facilitating others learning just as much, if not more, than I enjoyed learning myself. For this reason, I worked at the University's Tutoring Center and Biology Help Center.

I would like to acknowledge Pamela Sandstrom, my professor, advisor and mentor, and thank her for recognizing my enthusiasm for the sciences and encouraging me to pursue leading genetics discussion-based groups and serving as a genetics lecture assistant. The communication, organizational and leadership skills I have developed through these programs at the University of Nevada, Reno, are invaluable and will undoubtedly facilitate me on my path to becoming a physician.
Rachel Bengaard, Division of Health Sciences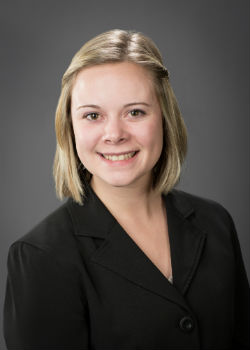 After graduating from Lassen High School in 2014, I knew I wanted to continue my education while staying relatively close to my friends and family in Susanville, California. After visiting several universities, I fell in love with the small-town feel of the University of Nevada, Reno, and decided to make it my home. Originally pursuing a career in nursing, I spent my freshman year of college taking health courses geared toward preparation for the nursing program. However, I quickly realized my interest in the field of community health and exercise-based curriculum. I changed my major in the spring of 2015 and was determined to graduate with my bachelors in community health sciences, focusing on kinesiology, within two years. I immediately took a liking to all of my community health science professors and their teaching styles, especially Professor Stephen Francis His passion for community health and utmost respect for his students led him to be the most influential professor during my time at the University.

I could not have done this without my amazing support system. First and foremost, I give full credit to God for helping me through the stressful days and keeping me focused on what matters most in life. I'd also like to thank my parents and grandparents for providing unconditional support throughout the entirety of my college career. Lastly, I'd like to thank my husband for encouraging me to reach my full potential and for making me laugh every day.
Nicole Skow, Donald W. Reynolds School of Journalism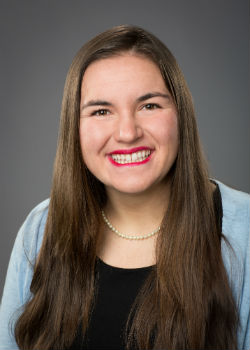 When I found out that I had received the Senior Scholar Award, it was the day after what would have been my grandparents' birthdays. After I realized this fact, I couldn't help but smile and think of the years I spent studying with my grandma. I attribute the student I am today to all the time I spent with my grandparents. They taught me how to manage my time to ensure that I never bit off more than I can chew. My grandparents were two forces of nature in my life, and no matter how much time passes, I will always remember those years fondly. My grandparents, along with my parents, weren't the only forces in my life. Each of my professors played a role in training me for my future, but Paul Mitchell stands out above the rest. I had him for a combined two and one-half years, and every class I had with him was a 'life course.' He pushed all of us to think outside of the box and to never stop chasing the story. Under his guidance, I wrote three stories that earned me the Associated Press Sports Editors Scholarship. Now in my final semester at the Reynolds School, I have him for one last semester. It only feels right to have started and ended my college career with Paul.

I knew I wanted to go into sports journalism since my sophomore year in high school. My love of sports journalism only grew as the years went by. I have never been more grateful to find the University when I did.
Joseph Langowski, Orvis School of Nursing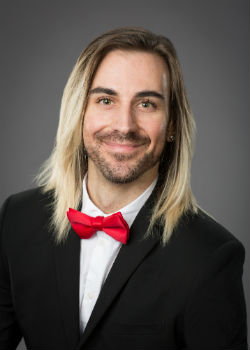 When I opened the letter from the Orvis School of Nursing, to my surprise, it was a non-acceptance letter. In that moment, I questioned my major and my competency as a future healthcare professional, as negative emotions filled my mind. I didn't have a plan-B, so I decided to enroll in a certified nursing assistant course. After this course, I developed a deeper understanding for the elderly, a more profound interest and passion for the nursing profession and a greater respect for certified nursing assistants. With a new outlook and a changed heart, I reapplied to Orvis.

This time around, I got to tell my loved ones the three dream-like words, "I got in!"

Nursing school was unlike anything I've done before. It was by far the most emotionally trying and time-intensive process that I've ever experienced. With that being said, the rigor of nursing school comes with great rewards, those being the ability to nurture and save lives. I could not have achieved this endeavor if it wasn't for my family's support and the outstanding nursing faculty, especially Wei-Chen Tung.

Tung's community class allowed me to look at the nursing field and its implications through a community and global perspective. Learning this new vantage point allowed me to realize how influential nurses can be beyond the hospital setting, especially for the under-represented and vulnerable populations.

Tung's passion, energy and commitment to diversity is contagious. Over the last two semesters, Tung has personally mentored me, sparking my interest to attend graduate school, to try different forms of Complementary and Alternative Medicine (CAM) and even cook Taiwanese food for my wife. More importantly, Tung has given me a different outlook on the profession of nursing, one that is refreshing, optimistic, and culturally sensitive, and for this I say xiè xie, Tung.
Melissa Perez-Rios, The College of Business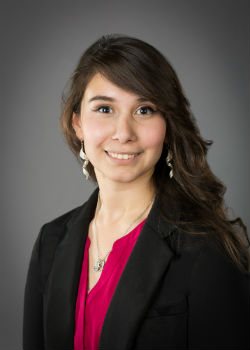 From a young age, it was embedded into me the idea that knowledge is power. This drove me to do well in school and excel in all activities that I participated in. Growing up with a single mother, I was the first of my siblings to attend a four-year university, and will be the first in my family to graduate with a degree in higher education. My family's influence has led me onto a successful path, and the opportunities at the University have gotten me even further in my future endeavors.
As a bright-eyed freshman, I immediately immersed myself into student life by joining the Business Student Council, club volleyball and becoming involved in resident life at the dorms. My network quickly grew, and I was lucky enough to fall into a marketing job at The College of Business. I learned about professionalism, networking, career growth, event planning, and graphic design in my role on the Business Student Council and working as a student marketing coordinator. These successes did not come without struggle, of course, but the network of people I had helped me overcome the obstacles that came with university life.

During my time here at the University, I have grown into a person who has realized that I just want happiness. Life is short, and I have seen that demonstrated with the passing of my brother, the loss of dear friends and the passing of time that seems to have happened in a blink of an eye. I am lucky enough to truly enjoy what I have been studying in business marketing, and I believe that people should do something that makes them happy. I am thankful for the past four years, the struggles, the successes and everyone who has guided me along the way.