This fall the University of Nevada Press is pleased to announce six exciting new titles as well as three classics available in paperback for the first time.
New to paperback
Out in paperback for the first time, the Press will be reissuing Sandra Ott's classic early 20th century Basque book, War, Judgment, and Memory in the Basque Borderlands, 1914-1945. Originally released in 2008, the book was praised in reviews from European Historical Quarterly, Choice, French History, and the Journal of the Royal Anthropological Institute.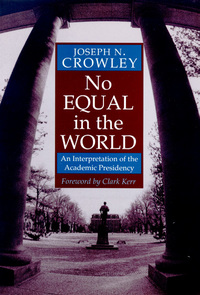 Also out in paperback is former UNR President Joseph N. Crowley's No Equal in the World: An Interpretation of the Academic Presidency. Originally published by the Press in 1994, the book is a comprehensive study of the literature of the American academic presidency from the mid-nineteenth century through the 1990s.
Finally the Press is pleased to release in paperback the winner of the 2015 Mining History Association's Clark Spence Award for the best book on mining history: Eric Nystrom's Seeing Underground: Maps, Models, and Mining Engineering in America. Nystrom is also the editor of the Press's Mining and Society series.
To learn about more the University of Nevada Press, check out the University of Nevada Press Facebook and University of Nevada Press Twitter and check out our upcoming redesigned website.