Each semester, the University of Nevada, Reno and the Alumni Association honor an undergraduate student from each school or college who meets the exceptional Senior Scholar program standards.
"These scholars and their accomplishments have helped develop the University as a center of academic excellence," Tamara Valentine, director of the Honors Program, said.
The seniors will be recognized at an honors banquet hosted by the University and Alumni Association Wednesday, May 11. The event begins at 6 p.m. in the Milt Glick Ballroom C on the fourth floor of the Joe Crowley Student Union.
As a celebration of their time at the University, the Senior Scholars were asked to reflect on their experience and scholastic achievements. You will find a brief recap of each of their experiences below.
Morgan Acuncius, College of Education
Morgan Acuncius has always wanted to be a teacher but when she volunteered in a special education classroom at an elementary school she realized that she was meant to go into special education. Her coursework gave her the opportunity to learn about different teaching styles and techniques and also allowed her to practice using them in a classroom environment. Between what she learned from her professors and the students she worked with in the classrooms, she is ready to excel in the field of education. Acuncius is committed to use what she has learned both academically and socially to assist her future students in achieving their academic goals and to help set them on their own journey.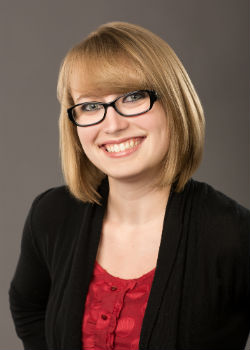 Claire Eraldi, Division of Health Sciences
After touring the University four years ago, Claire Eraldi immediately knew Nevada would be her home. Eraldi was amazed by the Orvis School of Nursing and was attracted to the Tier One academics. As a young girl, she knew she wanted to be in a helping profession and make a difference in others' lives. While in nursing school, Eraldi served as a community outreach board member and president of the Orvis Student Nurses' Association, and attend the NSNA Mid-Year Convention. Through these positions, she was able to give back to her community, other fellow nursing students and strengthen her love for nursing. Nursing has become Eraldi's passion, and she looks forward to starting such a rewarding career.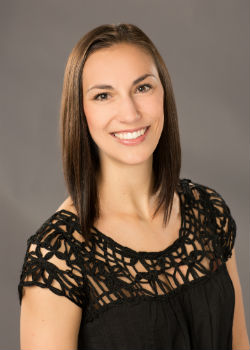 Michael Pappas, College of Liberal Arts
Michael Pappas would like to thank the University's Xiaoyu Pu in the political science department, for helping him find his passion for the subject he wanted to study. After just a year at the University, Pappas, from southern Nevada, knew he wanted to stay longer. He worked with the political science department to establish a program that allows him to achieve a master's degree, and has found great interest in international relations.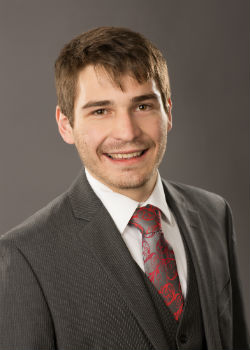 Niki Silveria, College of Engineering
Niki Silveria is graduating with a major in computer science. For Silveria, computer science is an art, and she learned that the time people spend in front of a screen, often with an accompanying cup of caffeine, can create some amazing results. While at the University, she enjoyed some of her best college experiences with the Women into Computer Science and Engineering club, for which she thanks Computer Science and Engineering Lecturer Nancy LaTourrette for constantly prompting her to be involved. Through all of the constant support from her professors, mentors, family and friends, she plans to continue her education at the University to obtain a master's degree in computer science.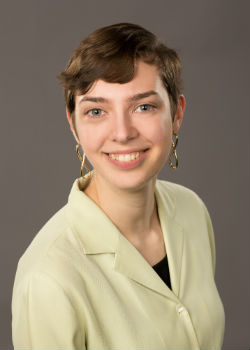 Kyla Sweeney, College of Agriculture, Biotechnology and Natural Resources
During Kyla Sweeney's time at the University, her goal was to expand her academic breadth as well as her community experience. Academically, Sweeney has worked harder and learned more than she imagined. She was able to maintain a high grade-point average, and credits much of her success to the support of her family, friends and peers, whose comradery often came to fruition through countless hours at the library. Sweeney worked as a scribe at the Renown Regional Emergency Department and gained immense respect for the community's medical professionals. As a College of Agriculture, Biotechnology and Natural Resources Ambassador, Sweeney found purpose in guiding high school students, whose shoes she once occupied, to a world of newfound possibility. As a tutor and teaching assistant, Sweeney gained remarkable fulfillment facilitating the success of others. She could not be more grateful for the tremendous experiences she had through the University and couldn't imagine a more enriching academic backdrop to an active and inspiring student body. She will forever identify as a proud member of the Wolf Pack.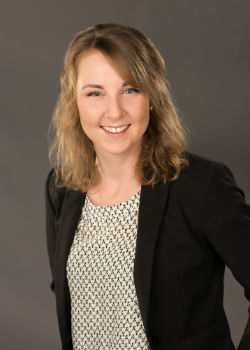 Keri Thacker, College of Science
Keri Thacker is grateful for her experiences at the University because they shaped her into a student who is now devoted to continuous growth and life-long learning. During the summer of Thacker's sophomore and junior years of college, she worked as an optometric technician and discovered a passion for not only patient interaction, but health care, ocular health and the visual sciences. Thacker worked as a discussion group leader under Biology Lecturer Pamela Sandstrom. While the goal of this program was to help other students, being a group leader taught her more about herself than she ever imagined possible. Thacker will be attending the Southern California College of Optometry at Marshal B. Ketchum University next fall.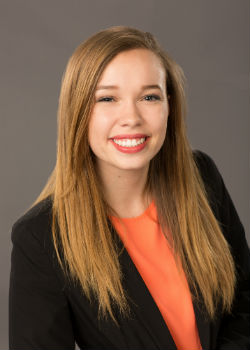 Loan Tran, College of Business
Loan Tran's journey started in 2008 when she decided to leave her home in Vietnam in pursuit of a better opportunity in the United States. Tran's determination to better herself ultimately led her to the University, where she quickly found comfort in a community that she says thrives on ambition and success. What aided Tran the most was the kind nature of her fellow classmates and University faculty. The atmosphere on campus made it easy for her to make friends, and her professors displayed a genuine interest in helping her learn. Looking back, Tran does not think she could have achieved so much without their generosity and understanding. Tran credits her assimilation into this new culture to her mentors, including Accounting and Information Systems Professor Mark Simkin, her family, her boyfriend and her friends, for their tireless support and encouragement.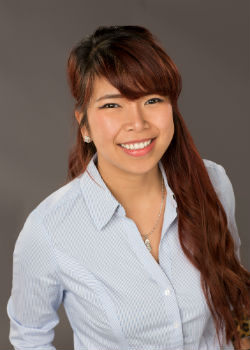 Jena Valenzuela, Reynolds School of Journalism
Education has always been a priority in Jena Valenzuela's family, and no other university - she said - could have provided her an experience in higher education like Nevada. From performing in the marching band during football games, to late nights working with her team at Wolf Pack Relations, her time at the University was incredibly fulfilling. Valenzuela's experiences at the Reynolds School of Journalism were beneficial in encouraging her to explore the infinite solutions available, and she couldn't imagine herself fitting anywhere else. Valenzuela found it extremely powerful to create strategic communications campaign plans and to help tell strangers' stories. She is beyond grateful for the challenges the University presented her, for the skills her professors taught her and the family and friends who supported her through everything. Valenzuela is graduating with a major in journalism and a minor in digital media and plans to start her career at a public relations firm or creative agency in Reno.