The University of Nevada Army Reserve Officer Training Corps held its annual awards ceremony at the Joe Crowley Student Union Friday, May 2, to recognize outstanding achievement by Cadets in the program. Representatives from local and national organizations were on hand to present scholarships, medals, plaques and certificates to students that had excelled in military and scholastic endeavors. Scholarship awards totaling more than $13,000 were donated from organizations including the Nevada Military Support Alliance, the Scottish American Military Society, the Association of the United States Army and the American Legion. The Nevada Military Support Alliance in its third year of supporting the Wolf Pack Battalion awarded a total of $3,000 in scholarships. Some of the scholarships were donated from private citizens honoring their relatives who served in the United States Military, such as the Lt. George Wisham Leadership Award, Capt. Terry Cryder-Brannon Memorial, and Col. John Etchemendy memorial scholarships.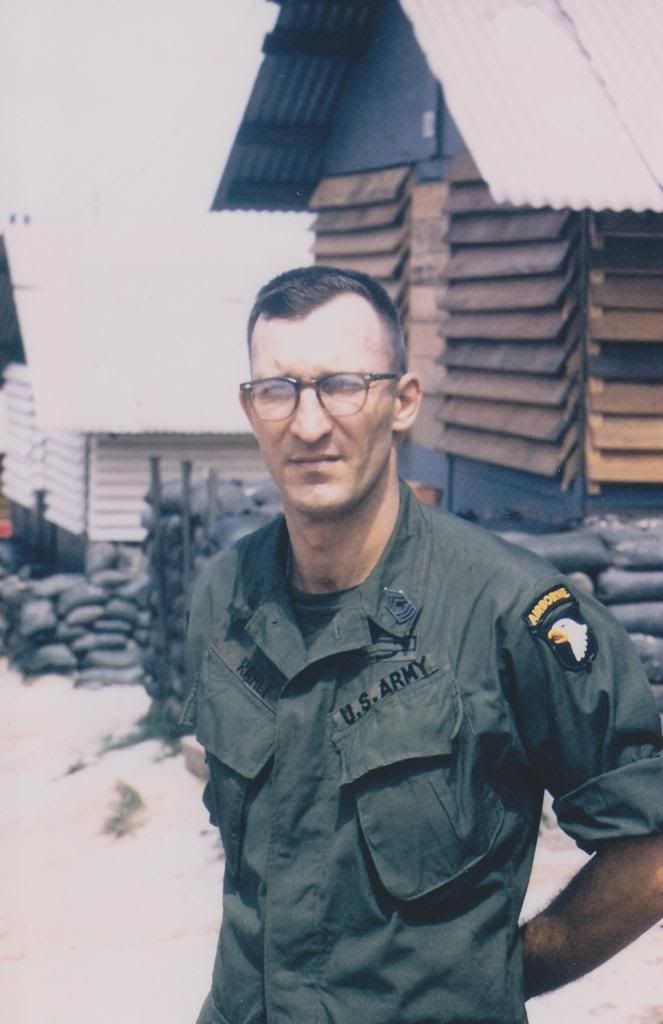 Retired Sgt. Maj. Lloyd J. Rahlf was inducted into the University of Nevada, Reno's ROTC Hall of Fame during the awards ceremony Friday, May 2. Photo courtesy of the University's ROTC Army Program.
The University of Nevada Army Reserve Officer Training Corps also inducted retired Sgt. Maj. Lloyd J. Rahlf into the ROTC Hall of Fame. Rahlf is the first enlisted Soldier to be inducted into the prestigious hall of fame. He continues his life of selfless service and devotion to duty through his dedicated and tireless support to the Cadets of the University's ROTC program. Rahlf has a long and prestigious career in the military to include a tour in the Korean War and two tours in Vietnam. Additionally, Rahlf is a proud member of the Disabled American Veterans and the 101st Airborne Division Association, a loving husband and father.
Additionally, local state and city officials recognized the Cadets including representatives of Senator's Dean Heller and Harry Reid and Congressman Mark Amodei, who is also a graduate of the ROTC program at the University of Nevada, Reno. The City of Reno mayor's office also recognized the outstanding performance of a senior cadet with a plaque. Other non-scholarship awards were presented from local and national organizations, such as the Military Order of the Purple Heart, the Military Order of the World Wars, National Daughters/Sons of the American Revolution, National Sojourners and the Veterans of Foreign Wars.
Cadets in the Wolf Pack Battalion, like many collegiate level athletes, spend many extra hours training and preparing for the day when they will become commissioned officers in the United States Army. Those that are recognized by the organizations and individuals at the awards ceremony are truly the leaders of tomorrow. Whether it is with a scholarship or a plaque, these cadets have earned the appreciation of the university, the state and the nation.
Awardees list:
Distinguished Military Graduates - Jacob Ziolkowski and Anthony Lafleur
Superior Cadets - MS IV: Jacob Ziolkowski, MS III: William Weston, MS II: Ryan Canoy, MS I: Saxon Miskow
Nevada Military Support Alliance Scholarship Recipients: Todd Okazawa - $750, Katherine Bandy - $500, Elliot Goodrich - $250, Jacob Ziolkowski- $750, Cameron Ripley - $500, Anthony Castagnola - $250
NVARNG Outstanding Graduate Award - Michael Colyer
Military Order of the Purple Heart - Alexander Rapphahn
Ranger Challenge Team Commander's Trophy - Michael Colyer
Combat Leader's Award - Brandon Castinado
City of Reno Outstanding Cadet - Marshall Windes
Wisham Leadership Award - William Weston
American Legion Scholastic and Military Excellence Awards:
Academic - MS IV Anthony LaFleur, MS III George Davis, MS II Jordan Nash
Military - MS IV Robert Park, MS III Cameron Ripley, MS II Rachael Geldert
$1000 Scholarship winner - Sarah Conkey
Association of the United States Army:
$500 scholarships - George Davis, Christopher Imus
Association of the United States Army Military History award - Tyler Park
Captain Terry Cryder-Brannon Memorial Scholarship - $2000 scholarship - Jessica Miller
Colonel and Mrs. John M. Etchemendy Scholarships - $500 - Caitlyn Adley and Nicolette De Los Angeles
Military Order of the World Wars - Gold: Scott Miller, Silver: Macey Oswald, Bronze: Erik Hegge
National Society of the Daughter's of the American Revolution - Mary Ann Abas
National Son's of the American Revolution - Emre Basaran
National Sojourners - Kelly Gonzales
Reserve Officer's Association - MS IV: Mayra Cornejo, MS III: Christopher Imus, MS II: Jordan Nash
Scottish Rite of Free Masonry, Southern Jurisdiction - Trinquilino Madrid
Sergeant Major Lloyd J. Rahlf Leadership Award - Cody Harlan and Bryan Hernandez
Sierra Guard Trophy - Daniel Galli
Charles W. Goetz Memorial Plaque - Rachael Geldert
Lieutenant Colonel Sharlee Smith Grant - $250 - Jessica Baldridge
Military Officer Association of America - $250 Scholarship - Andrew Fishman, Medal and Certificate - William Weston
Veterans of Foreign Wars - $500 Scholarship - Rachael Geldert
Scottish American Military Society - $400 Scholarship - Adam Olsen
Harold Hud Schultz Memorial $100 Grant - Daniel Galli
Order of Founders and Patriots of America - Kendra Wynar